Home / CN Report: A&M Advanced Telescopes 80mm f6 Super Apochromat
by Tom Trusock 09/17/06 | Email Author

Voice your opinion about this topic in the forums



A&M Advanced Telescopes
80mm f6 Super Apochromat
Offered By AstroTech Engineering



So, what have the Italians done for

you

lately?

Well, thereís Michelangelo, Ferrari and Galileo.

Ohh Ė lately?

Well, how about the Italian 80f6 TMB/Lomo triplet by A&M Advanced Telescopes offered through AstroTech Engineering?† This tiny scope with a big name manages to blend elements from all three patriarchs.

Giovanni Dal Lago (AstroTech Engineering) contacted me earlier this year and requested I review one of their carbon fiber apochromatic refractors.† Shortly thereafter, the 80/480 was shipped via DHL direct from Italy.† Cloudy Nights has been testing it for a few months now, and every time weíve had this little guy out it has impressed us and everyone else on the field.† Iíve never seen staff writer John Crilly spend an entire night with any telescope Ė and I certainly never thought Iíd ever see him spend the whole night with a 3.1 inch.† This is an exciting telescope.

Youíre first struck by the carbon fiber tube and the colored accent rings.† Available with gold, blue or grey accents, thereís nothing on the market that looks like it.† Nothing.†† The accents and the tube shine with a wet gloss that invites your eyes to drink in the details.† The scope is covered with something that resembles an automotive clear coat, and the net effect imparts a shine the like of which Iíve never seen on a telescope.† The OTA is silky smooth and invites you to run your fingers down its length.† And as good as it looks in the photos, the pictures simply donít do it justice. And capping of the OTA we find a Feathertouch.† No, thereís nothing but the best here.†

Top, bottom, side - from any angle, this is a striking telescope.

So what do you get?

The scope comes with a soft case that measures 6Ē by 6Ē by 20Ē and meets carry on requirements.† And since the scope measures a mere 14.5 inches with the focuser racked in and the dew shield retracted, this means the case is large enough to hold both the scope and a diagonal.† Kudos! Iím not fond of having to carry a diagonal separately.




The CN sample was supplied with a clamshell compatible with Tele Vue mounts and accessories Ė a good choice as it builds on an existing system to provide great versatility.

The Feathertouch gives 2.5 inches of travel, and is equipped with a brake for heavier accessories and astrophotography.† The focuser easily held any load I threw at it, and as usual the Feathertouch is a sheer joy to use.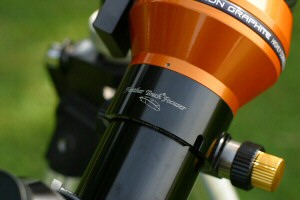 If you wish to save a couple of bucks, you can order the scope without the Feathertouch Ė but I wouldnít.† This scope is about having the best; in optics and presentation.† Why skimp?

And to make sure you're getting what you pay for, the Lomo Super Apochromat lens comes with multiple test results including an interferometric report.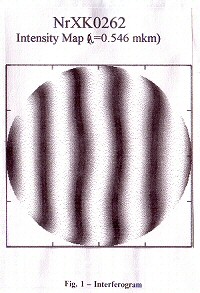 Under the Stars



I found the A&M 80mm to be the best of breed.†† Iíve seen several samples of the 80mm TMBs, and have found them to be some of the best optics on the planet.† Iíve used a lot of scopes in this class, and have an 80/600 myself; itís one of the best telescopes Iíve ever owned.† The 80/480 lens is the little brother to mine, and Iíve always wanted to get these two side by side - more on that later.

The scope star tested as near to perfect as to make no functional difference.† The fresnal patterns were near identical, only showing the effects of some minor out of focus color, some of the spherochromatism that plagues most fast refractors.† In focus the image was pristine, and I could detect only the smallest traces of false color† Ė no matter the target (noticeably better than most doublet apochromats).† A roll through focus showed no signs of astigmatism.† The collimation was dead perfect Ė impressive given that it was born half a world a way and then subject to the tender mercies of international shipment.

The scope had a very definite snap to focus Ė an excellent sign.† This easy to perform and interpret test is excellent as it reveals the presence of any zone of confusion caused by a poorly figured optic.

Star tests and snap to focus aside and on to the more important things: the in focus image.† After all, we use our scopes in focus, and thatís how we should judge them.
††


And in focus, the scope proved to be absolutely wonderful.

Star fields were the clichťd diamonds on black velvet.† Stellar colors popped like fireworks on the fourth of July.† My favorite eyepiece was easily the 20mm t5 Ė yielding 24x and giving nearly 3 Ĺ degrees TFOV, it provided a wide enough field for star hopping while giving a wonderfully black background.†

Any small scope aficionado can tell you if observe with one youíll develop an entirely new skill set and target list.† Youíll learn to sniff out the merest whiffs of those faint fuzzies, then become well versed in open clusters, wide doubles, and large nebulae.†

This scope was a blast for cruising the summer Milky Way.† With a widest field eyepiece, this little carbon fiber beauty presents one with a 5 ĺ degree TFOV Ė nearly enough to encompass the whole of Delphinius!†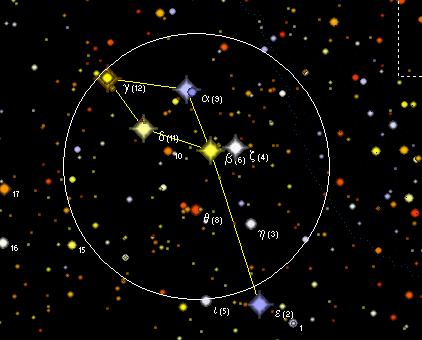 The Coathanger (Cr399) was nicely framed by the 20t5, while it left the Dumbell (M27) swimming in a sea of stars.† With averted vision, M71 showed sprinkles of stars, and the combination of a UHC filter and a dark site gave a surprising view of the Veil.† The North American Nebula showed itself like it only can in a wide field scope, while the Andromeda Galaxy and its companions overflowed the massive true field of view.†† With large number of open clusters Cassiopeia, I find it a wonderful constellation to pull through with a small scope.† The colors just popped in the Little Alienís (NGC457) eyes, NGC663 and easily out shown neighboring M103.† In the western reaches of Cassiopeia, NGC7789 again showed me why it was one of my favorite open clusters.

Doubles?† Got that covered too.† Polaris easily showed its companion. And while the degree of separation isnít a challenge, the sheer magnitude difference makes this an interesting target for a small telescope.† The double double?† No problem.

And although itís ultimately only an 80mm telescope, the AstroTech Engineering 80f6 is quite capable of both wide fields and high powers.† Luna presented herself well. The crŤmes of the lunar surface contrasted well with the inky black shadows, and cruising the lunar surface was a joy with my short focal length eyepieces.†



The four internal baffles and finely figured lens helps insure that overall scatter was minimal and contrast high.† Optically I found the scope matched its physical presentation; top notch.

So what differences did I find between the 80/480 and 80/600 TMB lenses?† The 80/600 has a greater depth of field and thus is a little easier to focus, slightly easier to get to high powers and has zero false color Ė either in focus or out.† The 80/480 offers a wider field of view and a slightly more portable package.† As a visual observer, if size isnít at a premium, I tend to slightly prefer the 600 for its longer focal length.†† For astrophotography or extreme portability, Iíd opt for the 480.† Incidentally, AstroTech Engineering offers both OTAs in order to best serve all parties.



Drawbacks?



So now that youíre drooling, letís bring you back to earth and talk about the down sides.

Cool downs were noticeably longer than those of similarly sized doublets, but for the most part, this really was a non-issue.†

Although itís carbon fiber, donít expect any weight savings.† In spite of the fact itís well supported by small mounts, this little scope is not exactly a lightweight.† Thereís been a lot of buzz about possible optical drawbacks to using carbon fiber in an OTA, but from a visual standpoint, I didnít actually see a one.† From what I could tell, there is no real gain, from the stand point of scope design but the visual appeal is undeniable and outstanding.

And letís be honest Ė if youíre buying this scope, instead of a competitors less expensive Russian triplet youíre buying it (at least in part) for the looks.† And itís striking.†† Iíve never seen anything to match it.† In this case, Iíd recommend you consider matching it with one of the new WO carbon fiber diagonals.†† They look like they were designed to be together.

There were some very minor fit and finish issues with the sample that was shipped to me; a very small nick in the carbon fiber marred the exceptional finish of the scope, the clamshell ring wasnít clear coated and didnít match the gloss of the other painted parts on the telescope.

Additionally, it would have been nice to see a batwing on the clamshell.† Although the finish is fine enough you can simply slide the scope forwards and bacwards, I did find that I had to tighten it just a touch more to prevent slippage at zenith.† A batwing would eliminate the need to dig for an appropriate allen, and thus is one less thing to carry.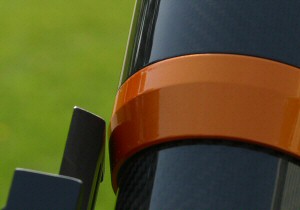 I also had some minor concerns about how close my dovetail plate came to the ota when mounted.† I used a long vixen style dovetail when mounting the OTA, and the ends came very close to hitting the focuser and dewshield (as shown).† Since the clamshell ring seems to be very similar to that of the Tele Vue scopes, Iíd recommend using their shorter mounting adapters/plates and avoiding this problem.

The OTA is short; 14.5".† With some eyepieces and mounts, this cause some very minor balance issues Ė ironically my longer dovetail adapter came in handy here as it allowed me to easily fine tune the balance point.

Additionally, at around $1850 USD (plus shipping from Italy) this scope is somewhat expensive compared to other offerings in the 80mm field today Ė especially if you take a look at the doublet apos selling for under $1000.† We seem to be an era in best bang for the buck, but itís important to keep in mind that this scope isnít about bang for the buck.†



Itís about bang.† And the bucks donít matter.

In the end though, these are all nits that donít really detract from the bottom line.

Visually striking and optically near perfect, the A&M Advanced Telescopes 80mm f6 TMB Triplet is one of the finest 80mm apochromats on the market today.† If youíve got the cash and are looking for an 80mm apo that offers stunning performance while standing out from the crowd, look no further.



For more information contact:



AstroTech Engineering
Astrotech srl, I-36016 Thiene (VI), ITALY

Web: http://www.astrotechengineering.com/refr.htm
E-mail: info@astrotechengineering.com