Welcome to the Beginner DSO Challenge Hall of Fame. These are the images that have been voted best in each monthly poll in the Begining Imaging Forum. Congratulations again to all our winners. Please enjoy and appreciate these stunning images
A note: Prior to April 2009 there were only two challenges the Beginner "Bright" Challenge and the Beginner "DSO" Challenge. The Hall of Fame threads for the Beginner "DSO" Challenge, as it existed prior to April 2009, was archived in October 2009. Click on
"DSO" Imaging Hall of Fame!
to access that thread.
April 2009 Winner: thj's image of M13
Image Details:
* taken 4/18/2009 from backyard in Queen Creek, Arizona
* Orion Premium 102mm ED f/7 OTA
* Atlas EQ-G mount (unguided)
* Canon 450D (unmodified) at prime focus
* 36 45s lights at ISO1600 / 15 darks / 15 flats
* stacked in DeepSkyStacker
* post processing in PS CS3
* cropped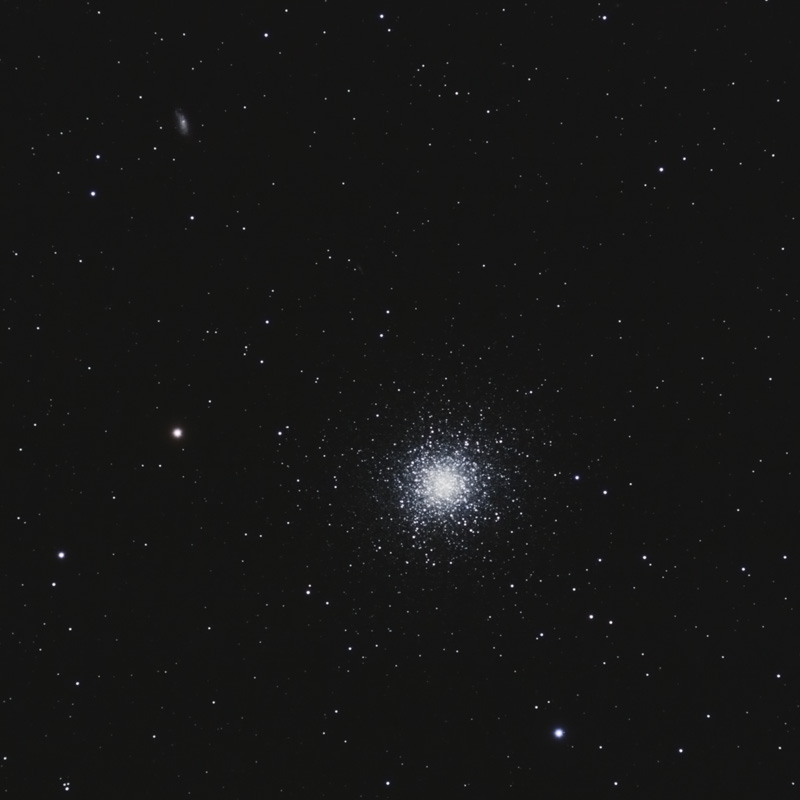 May 2009 winner wmeyers image of M81 & M82
wmeyers
My first attempt at M81-M82
25x300sec
darks
flats
The image is oversized. To avoid another screen stretch here is the
link
June 2009 winner Gobart's image of the Wild Duck Cluster
I shot my Wild Duck on June 15, 2009 from my backyard observatoy in Cakovec, Croatia
I used my 8" F/5 Newtonian on EQ6 SynScan Pro mount, with Baader MPCC, Baader LRGB filter set and QHY2Pro CCD camera.
Autoguiding with QHY5 and Zeiss 300 mm F/4 telephoto lens.
Exposures: L = 7x300 s, R = G = B = 3x300 s.
Stacked in DSS, Processing in PixInsight, Photoshop and Neat Image.
Best regards to all,
Gobart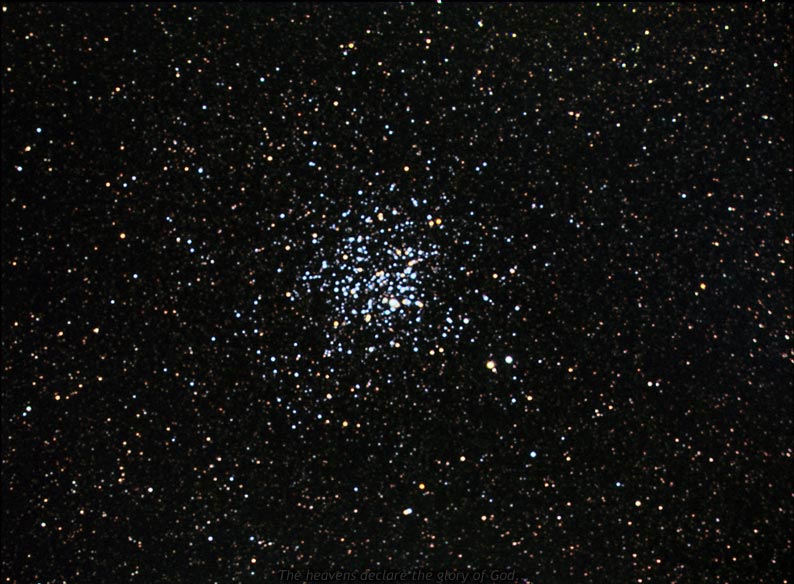 July 2009 winner mhamren's image of M51
Target: M51
Location: Death Valley, CA
Date: 4/28/09
Scope/Mount: CGE 9.25 F6.3
Camera: ST-4000XCM
Capture Software: CCDOps
Exposures: 10 x 10min
Guiding: 80ED/SSAG
Processing: Aligned/Stacked in Maxim DL 5
DDP in CCDOps
Levels/Curves in PS CS4
August 2009 winner Phil Hosey's image of IC5070 (the Pelican Nebula)
Location: My backyard near West Point Lake, GA
Date: 8/23/2009
Scope: Stellarvue SV102ED with William Optics .8x FR/FF
Guiding: PHD with Orion StarShoot Autoguider through William Optics Zenithstar 70ED
Camera: Self-modded Canon 450D
20 x 4 minutes, 10 darks, 12 flats
No filters!!
Stacking done with DeepSky Stacker, then curves and levels with Photoshop.
Link to larger image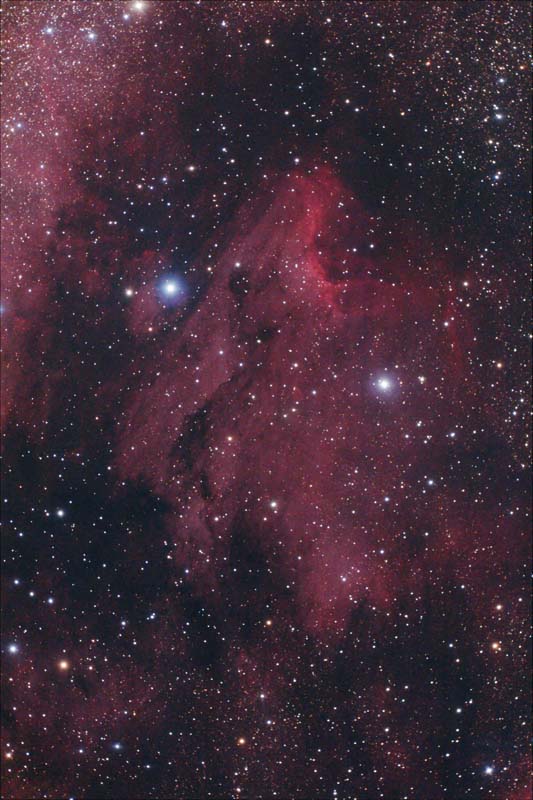 September 2009 winner Psyire's image of M33
My shot at M33.
Specs:
Equinox 80mm F/5 (Televue 0.8 FF/FR)
Canon 450D (Baader Modded)
39x300sec (195 mins), iso 800, 30 Darks
Hutech IDAS LP2 Filter
Piggybacked on Wedge Mounted CPC11
Guided with PHD & SSAG
Stacked in DSS, Processed in Photoshop
Higher Resolution Image
&nbsp