Hallo friends, Atlast I seem to do it

Although this is a small job for you, I still felt to share what I made.
I live near the equator in the East. So you can see in the picture that the polar altitude of the mount comes very low(around 19degrees).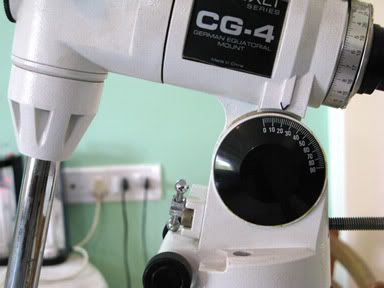 This creates a problem that, the counter weight and rod touches the tripod legs. Doesn't work even if I fit the mount in other direction to set the counterweight rod in between two legs. No use adding counterweight and elevating them.