I recorded this with my all sky camera on 1.14.2012. It is not a meteor and not an aircraft. If you notice the trees lit up? At this time I had our outside flood lights on and I was standing looking out the back door in the direction it was going and I didn't see it or hear ANY aircraft!!
Here is a time lapse composite of the pass.............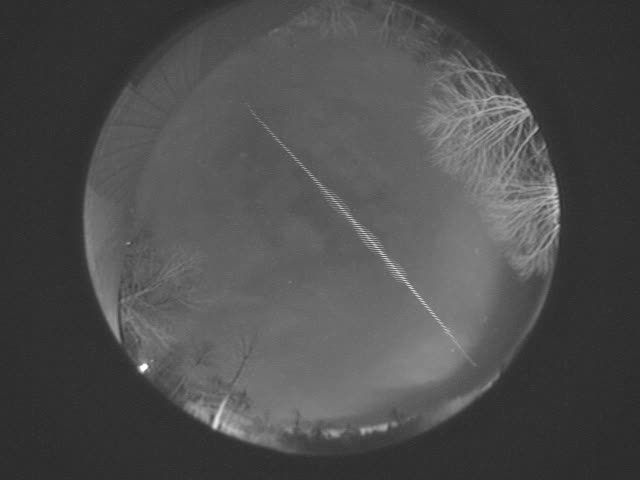 Any clues? I am not one that believes in UFOs but............