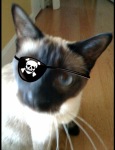 Materials for ROR design
Started by
MRNUTTY
,
Jun 14 2012 04:08 PM
Posted 22 February 2013 - 06:22 PM
Hey John, Congratulations! We'll be looking forward to those photos!

---
Posted 22 February 2013 - 09:57 PM
I'm so psyched Carol! I still have some more work to do on the pier before before its ready, so I'll get the CGEM-DX with tripod out before the snow piles up :-) woohoo!!!!

---
---
CNers have asked about a donation box for Cloudy Nights over the years, so here you go. Donation is not required by any means, so please enjoy your stay.