Who has brought us the best NGC6888 (the Crescent Nebula)? Vote for your favorite from the following entries:
Mike7Mak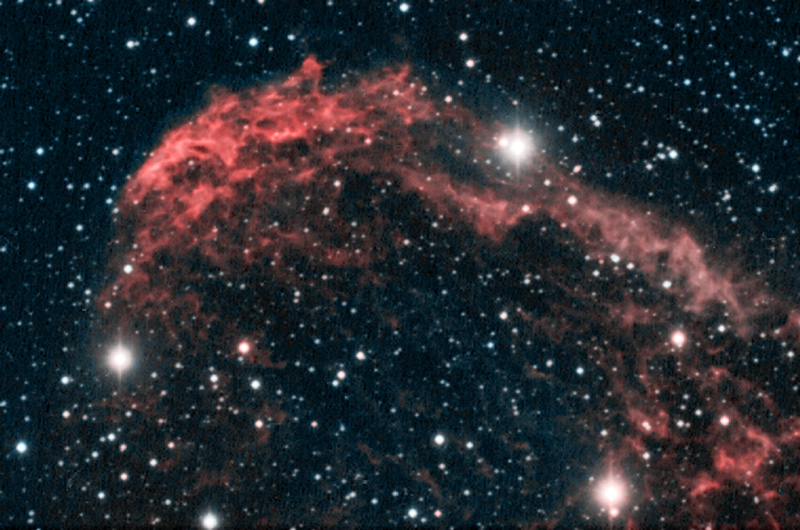 The north half of the Crescent Nebula ngc6888
August 9, 2012, Dutchess County, New York
LX200gps 7" Mak w/Antares .7 reducer
SBIG ST-402me w/Astronomik filters
All frames binned 2x2 and Drizzled up 2x
72 x 1 minute L (CLSccd)
9 x 5 minute Ha (12nm)
6 x 5 minute O3 (12nm)
Combined in LHOO with Neb3 and Photoshop 6
Mike Wiles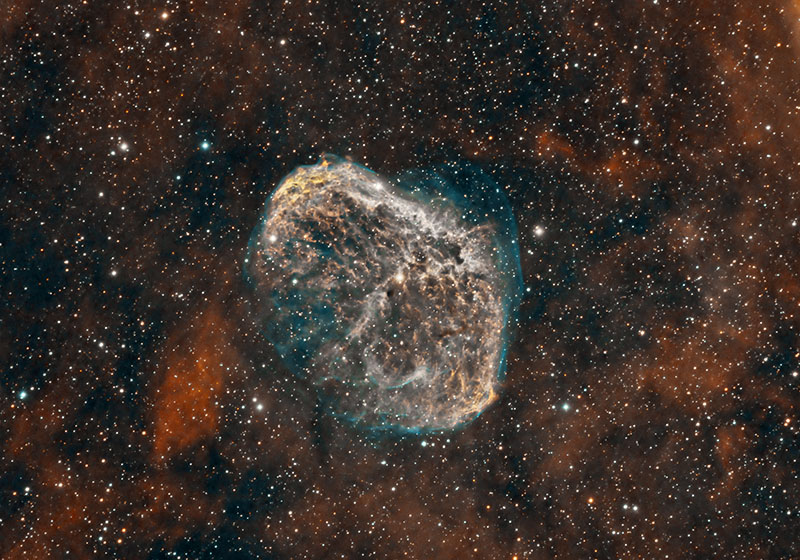 Date:
Aug 2nd through Aug 5th, 2012
Location:
Goodyear, Arizona
Sky Quality
Suburban Light Pollution - ZLM 5.2
Telescope:
Explore Scientific ED127CF Refractor - 127mm f/7.5 Carbon Fiber Triplet
Mount:
Astro-Physics AP900GTO CP3
Camera:
SBIG ST-8300m and SBIG FW8-8300 filter wheel
Guiding:
SBIG ST-i Mono and SBIG OAG-8300 off-axis guider
Exposure:
16.5 hours
(Ha: 17 x 30 min, OIII 16 x 30 min)
Capture:
Maxim DL 5.18
Calibration & Processing:
PixInsight 1.7
This was the first light image for this camera/filters/OAG setup. Image was shot as a bi-color narrowband by mapping H-Alpha to the Red Channel, OIII to the blue channel and then H-Alpha and OIII were blended at a ratio of 25%/75% to generate a synthetic green channel. Processed entirely in PixInsight. A larger image can be seen at
Astrobin
.
David Ault
Date: 2012/06/16 -> 2012/07/28
Location: Georgetown, TX
Telescope: AT65EDQ
Mount: Losmandy G11
Camera: ATIK314E
Guiding: Orion ST80 and Orion SSAG
Exposure: 5 hours
Software: ArtemisCapture, PHDGuiding, PixInsight
Full size image:
JoeR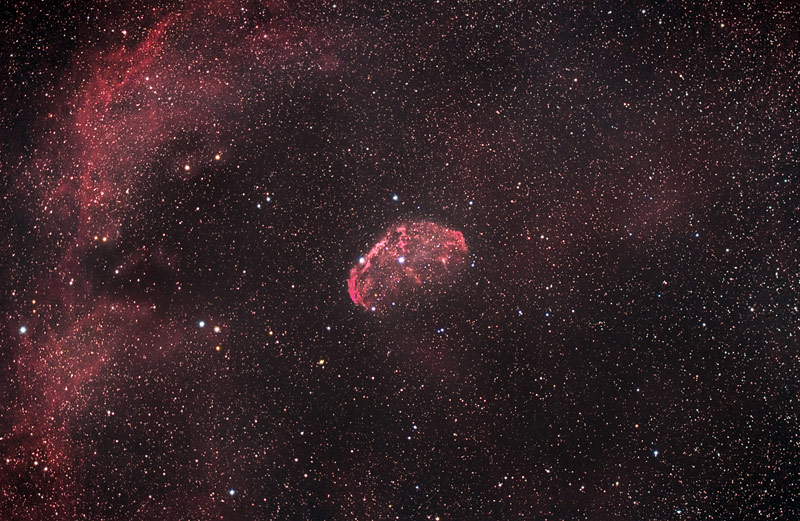 NGC 6888 07.23.12
Celestron CPC Deluxe 1100 + Hyperstar III
Canon T3i Baader mod + Astronomik CLS filter
Under Orange Zone north of Columbus, OH
40 subs @ ISO 1600 plus dark & flats
SMigol
NGC 6888 - Crescent Nebula Revisited
by
S Migol
, on Flickr
Here's my Crescent, taken at the Golden State Star Party near Adin, CA.
56 ten minute subs at 400 ISO with a cooled DSLR - full spectrum modified Pentax K10D.
Prime focus on Stellarvue SV4 using flattener and Baader Moon and Skyglow filter on Losmandy GM8.
Stacked with DSS 3.3.3 beta 47
Stacking organized by temperature and camera rotation in an attempt to control amp glow.
Processing in PI for DBE, MT, Stretching.
Gray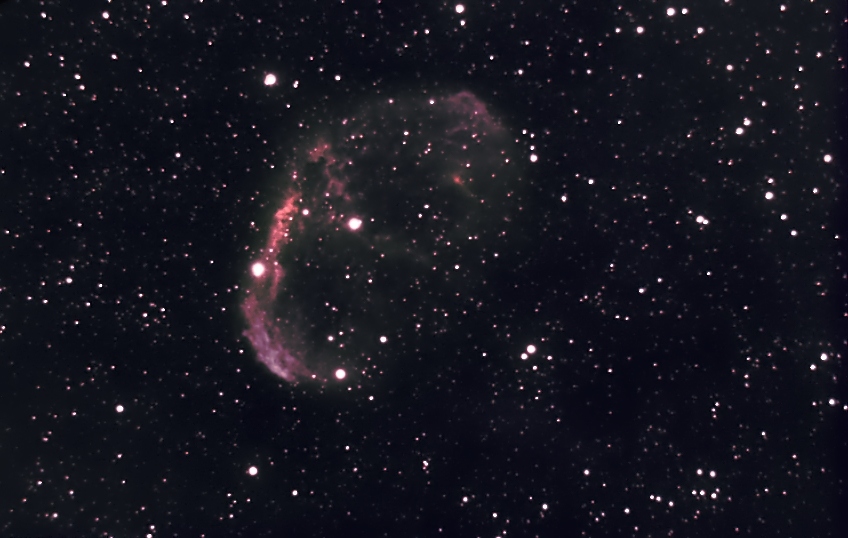 NGC 6888
August 20-23, 2012. Hixson,TN
AT 72ED+AT/FF
Orion SSDSI3
LTD75
12x600" Ha, Badder(35nm)
12x600" O3, Orion (7nm)
Capture in Maxim DL ES, Stacked in DSS, Processed in PS CS5
*First NB image
John Wunderlin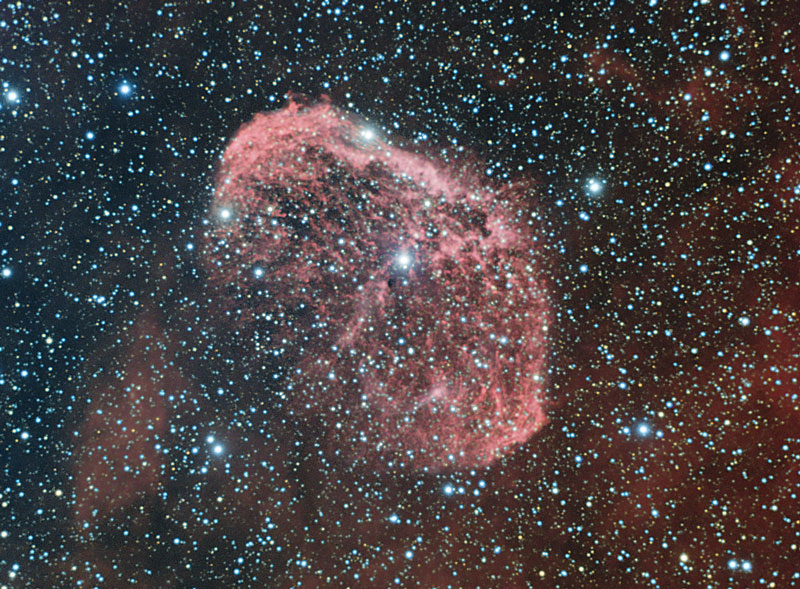 NGC6888 - August 3, 4, 5, 2012
Scope: 10" LX50 w/Celestron F6.3 fr
Mount: Losmandy G11
Camera: SBIG ST-8300M
Filters: Astrodon 5nm Ha, Baader RGB
Guide: Orion Magnificent Mini, Orion SSAG
Exposures: Ha 22 x 15min bin 2x2 RGB 7x5min each
Orientation: North up
Acquision: Nebulosity
Guiding: PHD
Stacking: DeepSkyStacker
Processing: Photoshop CS4, Annies Actions, Carboni Tools
Location: Mineral Point, WI
Limiting Magnitude: 6.0
CCD Temp: -15c
bigdeal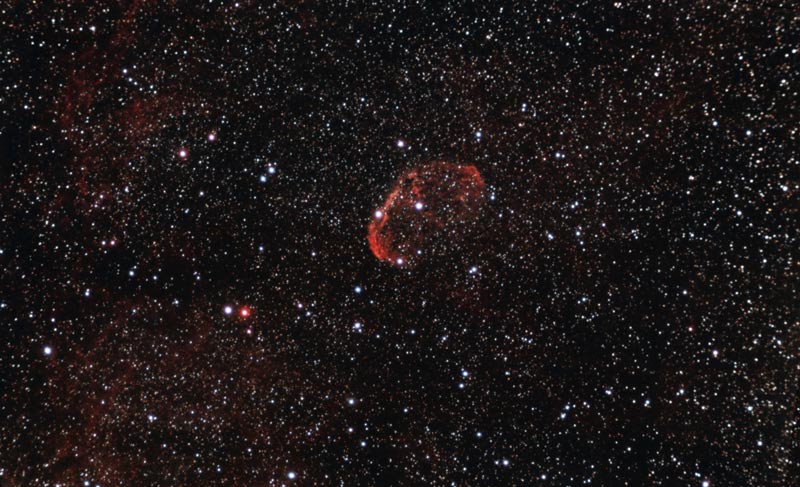 Not sure why I'm bothering with the awesome pics already entered, but why not:
Waxhaw NC
Explore scientific AR102
modified canon 450d w/cls filter
losmandy G11
all 400iso, 18 @ 300s, 11 @ 600s
30ea ->darks/flats/dark flats/bias
meade 50mm guider with sx costar
stacked in DSS and processed in pixinsight
Good Luck to all our entrants!

Charlie

&nbsp