Who has brought us the best shot of our moon and Jupiter with at least one of its moons in the same frame? Vote for your favorite from the following entries:
ldesign1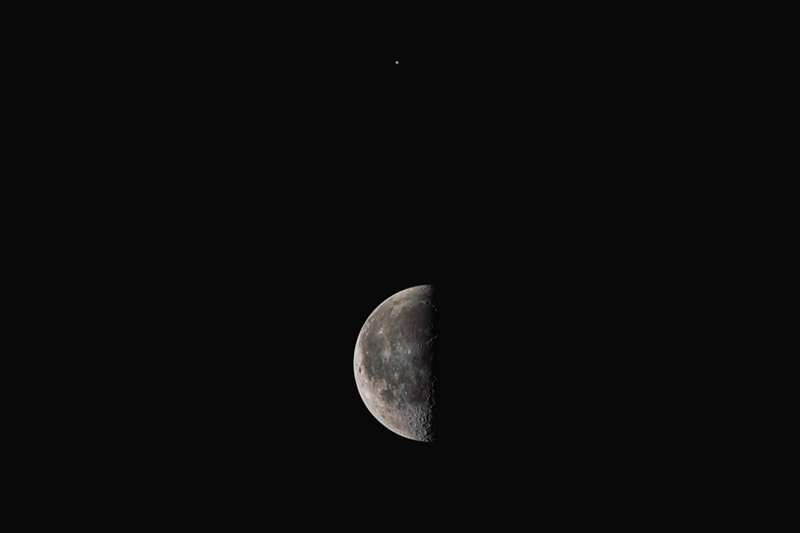 Earth's Moon - Jupiter - 3 Jovian Moons all in one shot. Take a look at
HIGH RESOLUTION
. Be sure to click on the image to enlarge it and see the 3 Jovian Moons and the cloud bands of Jupiter. They are awfully small and hard to see in regular viewing mode.
This image was taken on September 8, 2012 at 5:45 a.m. when Jupiter was less than one degree above the moon.
Here are the details:
Orion EON 80ED @ f/6.25
CDS-600D (Cooled EOS T3i-600D)
1056x704 Video Mode 1000/2000 Frames @ ISO 100 (3x Drizzle)
BackyardEOS, AutoStakkert!, RegiStax, Photoshop CS5
11º F - Sensor Temperature
Red Brick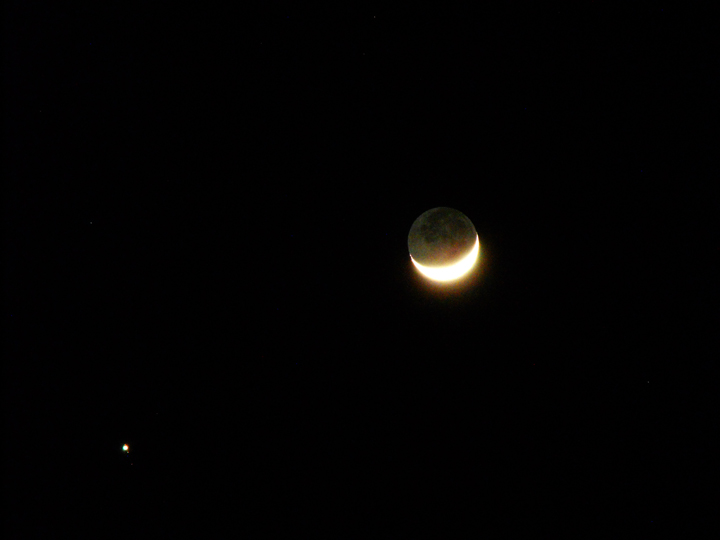 Mounted to my ORION12oST
Fuji FinePixS1000fd
F5
1.1 second exposure
ISO 1600
+2 steps
end
Here is my version. This was taken at about 5:30am September 8th in Pearland, TX (just south of Houston) on an 11" Edge HD with Hyperstar 3. Camera was a Nikon D7000. The image was worked up in Photoshop (mostly to bring up the contrast of Jupiter's moons without blowing out Luna).

All four Galilean moons are visible (including Callisto which is way above Jupiter in the orientation of this image). The full resolution image is here if you want to see the details:

Link to full resolution

Good Luck to all our entrants!

Charlie

&nbsp