We are very pleased and proud to present the September 2012 CCD Imaging Semi-Finalists in the Cloudy Nights Imaging/Sketching Contest.
Jared: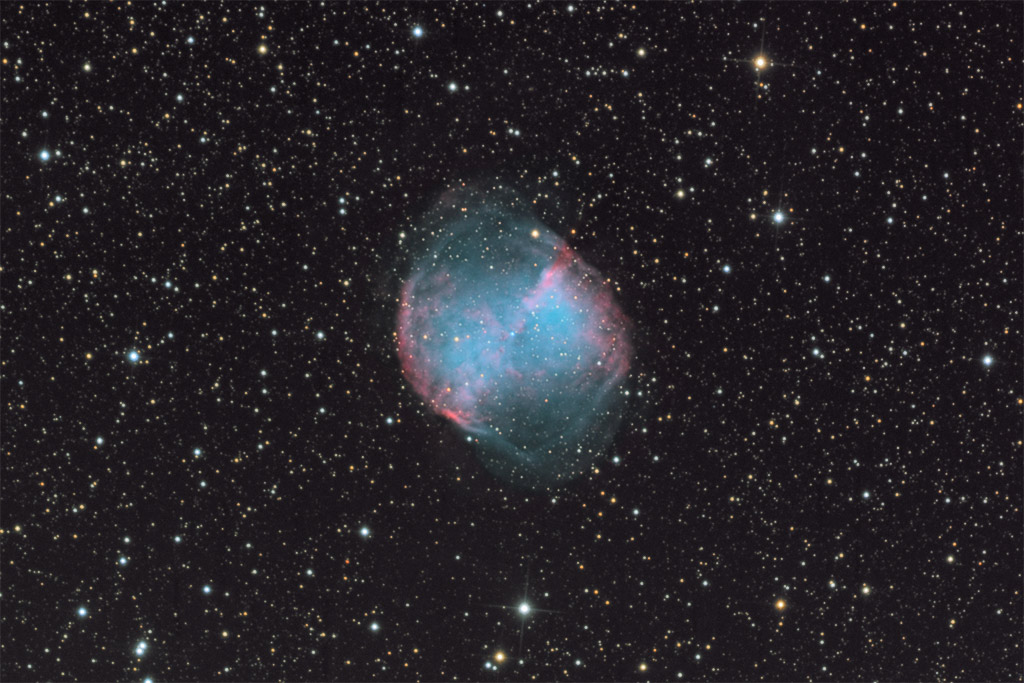 M27--The Dumbbell Nebula
Oakland, CA, 15-Sep-2012
4.8 NELM, 7/10 seeing
45 minutes luminosity (five minute subexposures); 15 min each RGB
Exposures binned 1x1
Calibration with darks, flats, and bias frames
SBIG STL-11000 camera with Astrodon TrueBalance filters (Gen II)
SBIG AO-L adaptive optics, 2s exposures
Planewave 12.5" CDK @ f/7
Astro-Physics 900 GTO mount
alpal: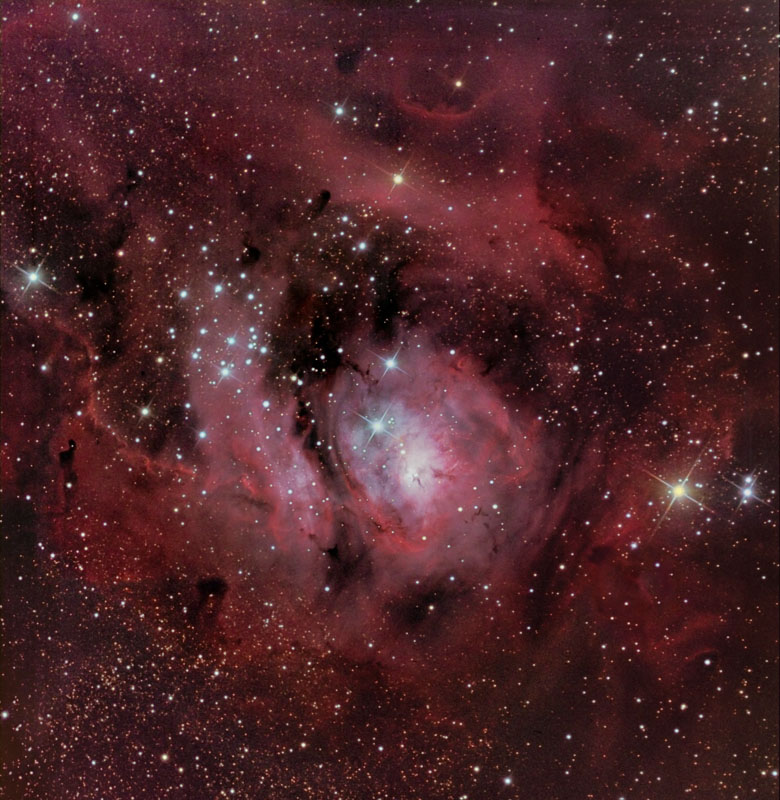 M8 Lagoon Nebula.
Distance 4100 ly, Magnitude 6.
11th Sept. 2012.
Melbourne Australia - outer suburb.
3 x 3 minutes each of LRGB plus 10 minutes of Ha 7nm Baader.
All binned 1x1, darks, flats & bias frames applied.
Camera gain 5% & offset 100, Sensor Temp - 34.2 °C.
Total 46 minutes of data.
Telescope 8" custom built Newt. f6, modified NEQ6 pro mount, QHY9 camera,
RCC coma corrector - ( not perfectly adjusted yet.)
Guided with TS9 OAG, PHD guiding & Lodestar guide camera,
used Ezycap for capturing subframes.
Stacked & aligned in DSS.
Photoshop CS5 & Fitswork4 for processing.
Cropped & rotated from original frame.
Large size 1.2 Mbyte here:
http://www.flickr.co...in/photostream/
Thanks for looking.
Mike Wiles: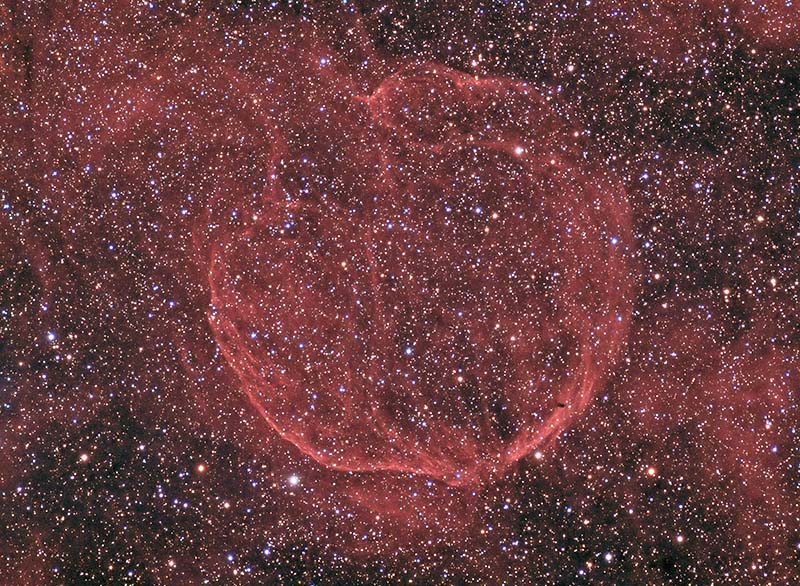 Date:
August 26 & 27, 2012 and September 14, 2012
Location:
Goodyear, Arizona & Happy Jack, Arizona
Telescope:
Explore Scientific ED127CF Refractor - 127mm f/7.5 Carbon Fiber Triplet
Mount:
Astro-Physics AP900GTO CP3
Camera:
SBIG ST-8300m and SBIG FW8-8300 filter wheel
Guiding:
SBIG ST-i Mono and SBIG OAG-8300 off-axis guider
Exposure:
7 hours (Ha: 7 x 30 min, OIII 7 x 30 min)
Capture:
CCD AutoPilot v5, Maxim DL 5.18
Calibration & Processing:
CCDStack 2, PixInsight 1.7, Photoshop CS5
Larger Size here
David Rosenthal: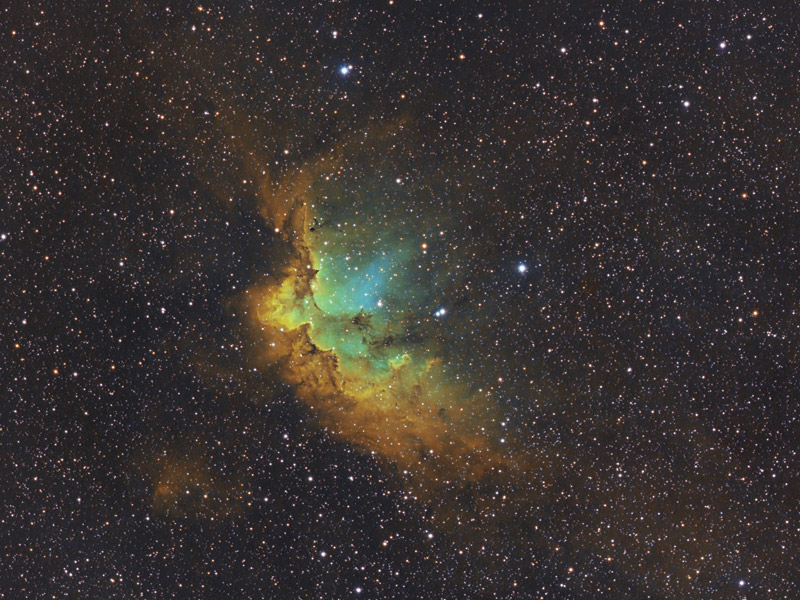 Here is my entry for September.

Target : NGC7380 (The Wizard Nebula)

Dates : 9/17, 9/19 & 9/21/2012

Location:

20 miles outside New York City

Optics : Borg / Pentax 125SD @ f/4.6 [Oasis #7878]

Camera : SXVR-H18

Filters : AstroDon 5nm Ha, OIII, SII

Guiding : Off Axis, Gemini Direct, SX ExView Camera

Mount : Losmandy G11 Gemini I on an AP Wood Tripod

Exposure: R:G:B = SII:Ha:OIII = 10*1200:9*1200:8*1200

Software: MaximDL, Registar, PSCS5X64

1280 X 1024 Version

http://www.pbase.com...201604/original

Please note that voting will conclude on October 8th at Midnight EST.

Many thanks to all who took part in the contest!

*

&nbsp