Haven't posted here in a while and I don't do astro-photography, so I thought I would share a few pictures of Yerkes Observatory. I was up near Lake Geneva and drove by to take a quick look. Here are a few pictures: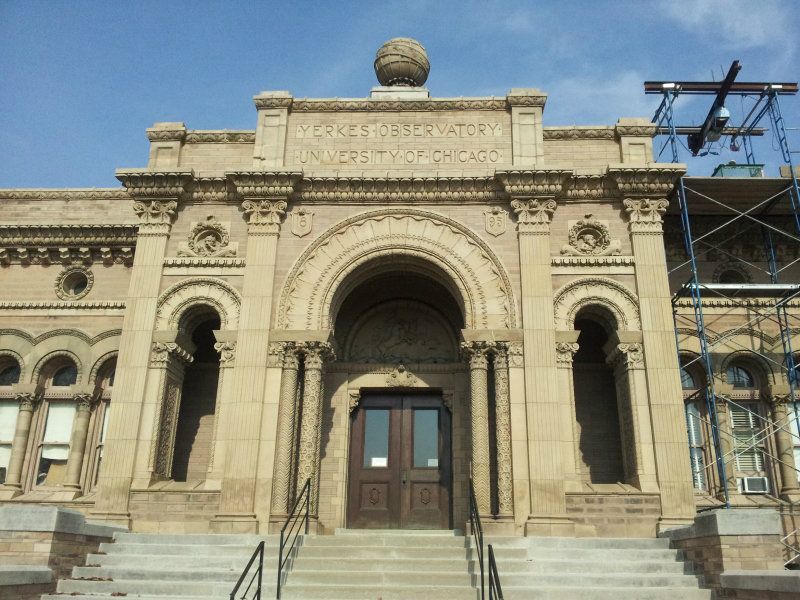 This is a close-up of the columns, lots of images from the Zodiac in the terra cotta: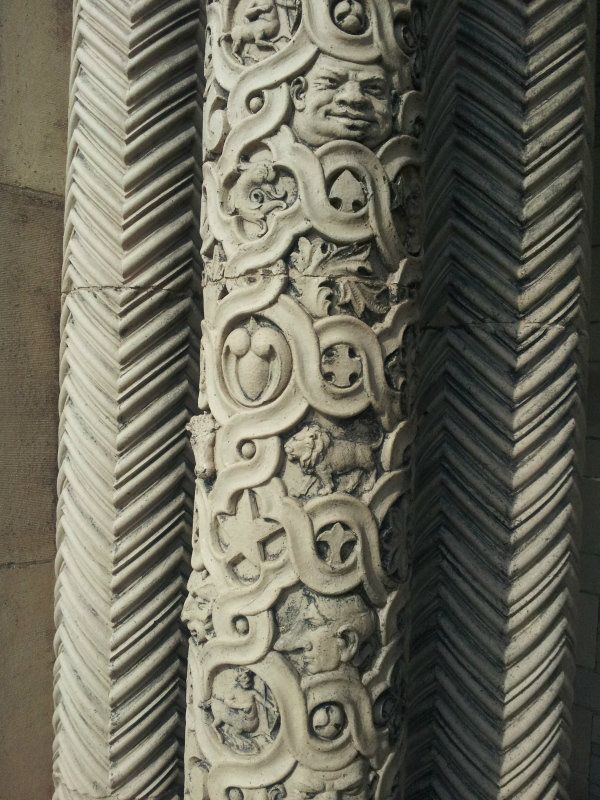 It's worrht the trip just to see the outside of the building - it really is beautifull. So many details that could never be done on a modern building due to added costs.
The University is spending a lot of money refurbishing the building, work is going to continue for another couple of years.
Free tours are given on Saturdays and private tours can be arranged in advance most other days at the cost of $25 for up to 5 people. COntact info is on their website:
http://astro.uchicago.edu/yerkes/
I did not have time this trip for the tour, but will make it back one day soon.