Who has brought us the best M76 (Little Dumbbell Nebula)? Vote for your favorite from the following entries:
Reese
Attached is my m76
Scope Celestron omni 120 refractor
mount Meade LXD75
Camera Meade DSI 2C with v-block filter
oldstargazer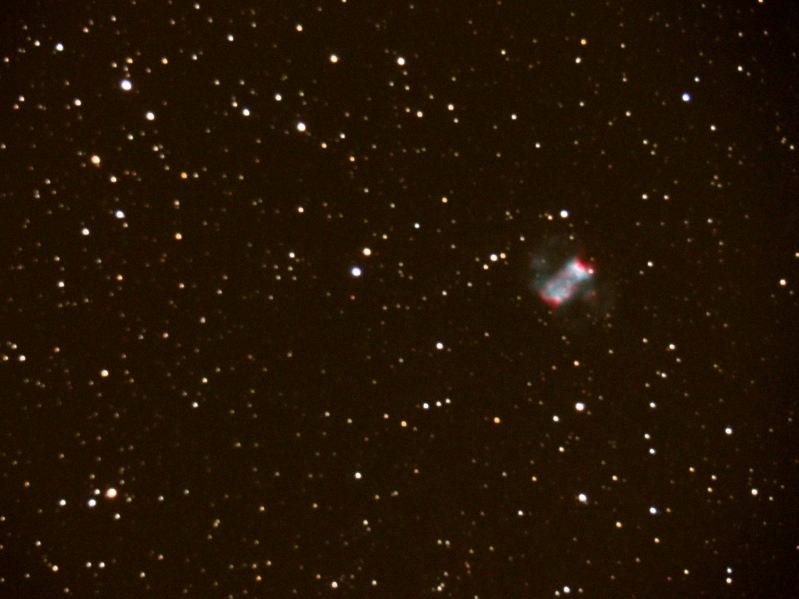 Thought I would give it a try. Canon T2i modded. CPC1100 in alt/az mode with focal reducer. 92 minutes total exposure time.
Mike7Mak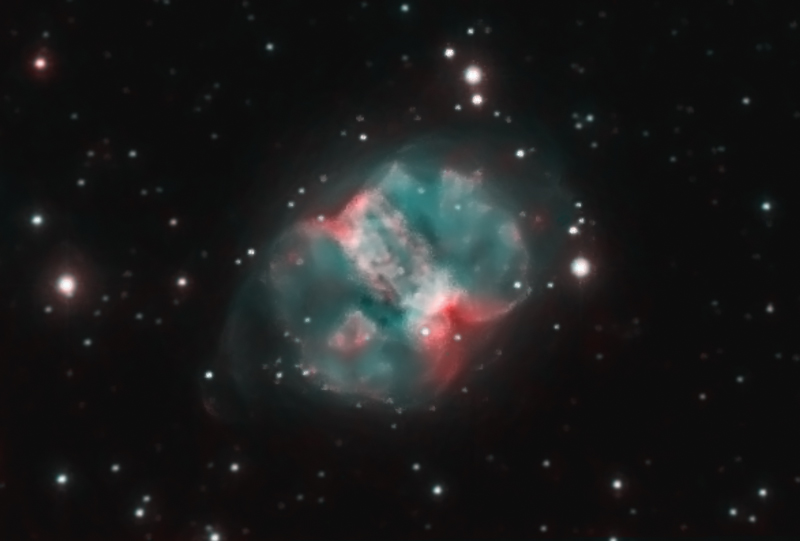 M76 in LHOO
Oct 12-13 2012
LX200gps 7" Mak @ 1500mm and 2670mm fl
SBIG ST-402me w/Astronomik filters
16 x 10min L (1500mm bin 1x1)
6 x 20min Ha (2670mm bin 2x2)
6 x 20min O3 (2670mm bin 2x2)
Captured and processed with Nebulosity 3 and StarTools.
mikewayne3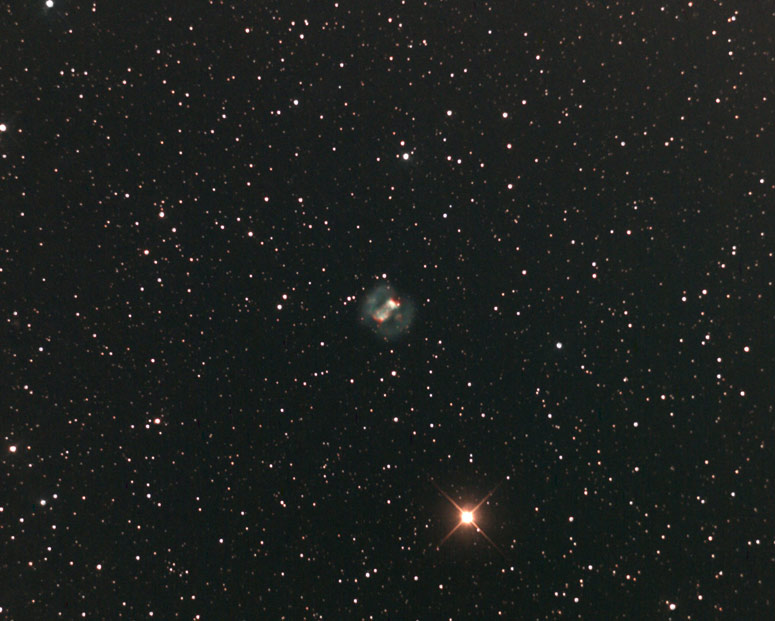 Here's mine
it's 15 - 300 sec subs
shot in BYEOS
calibrated and combined in IP
processed in CS2
MikeCMP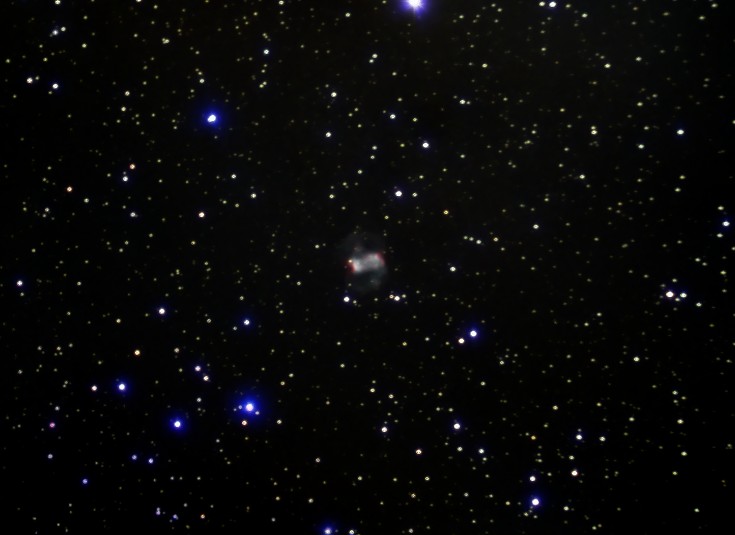 Here is mine. F5 Jaegers refractor on a Synta EQ-6 Pro, Meade DSI pro II

Full details are here

http://www.astrobin.com/23352/

Good Luck to all our entrants!

Charlie

&nbsp