We are very pleased and proud to present the October 2012 entries in the DSLR Challenge. The poll will close on November 8 at Midnight. The winner will be announced at our earliest opportunity after the poll has closed.
Here are October's entries!
JoeR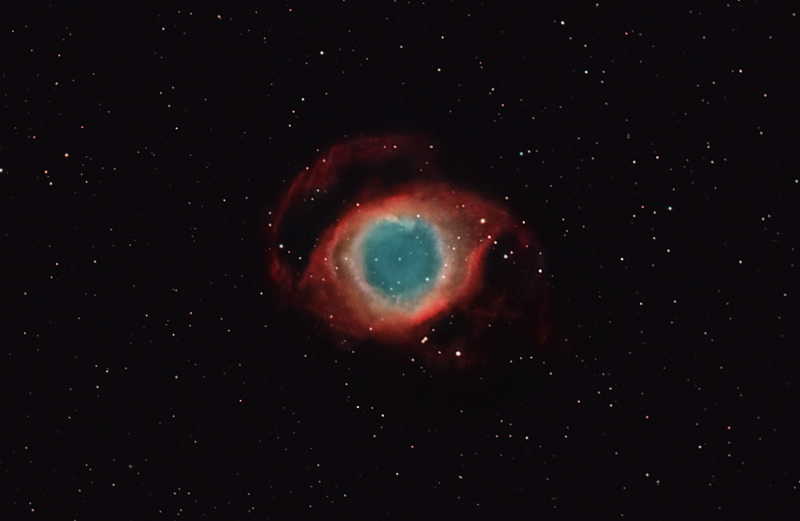 Helix Nebula 09.22.12
Celestron CPC Deluxe 1100 + Hyperstar
Canon T3i Baader mod + Astronomik CLS filter
40 subs ISO 1600 plus darks bias and flats
shot at dark site green zone close to McConnelsville, OH
full size here
SMigol
Helix Nebula
by
S Migol
, on Flickr
Larger size link
I made a serious attempt at this target over the last week. After three nights at a nearby darkish site that had decent southern skies and then a couple of nights fussing with processing I have an OK picture.
Specs:
Telescope: Orion Maksutov Cassegrain 127mm at F12.1 (1500mm focal length)
Camera: Full spectrum modified Pentax K10D with peltier cooler, Baader Moon and Skyglow filter.
Mount: Losmandy G11
Location: Montebello OSP, CA, USA (Orange zone)
Data: 37 subs of 10 minutes at 400 ISO
Calibrated with Maxim, Registered and stacked in PixInsight. Further processing in PI for white balance, DBE, ATrous Wavelets, and Histogram stretching. Final pass in Lightroom 3 prior to uploading.
willem123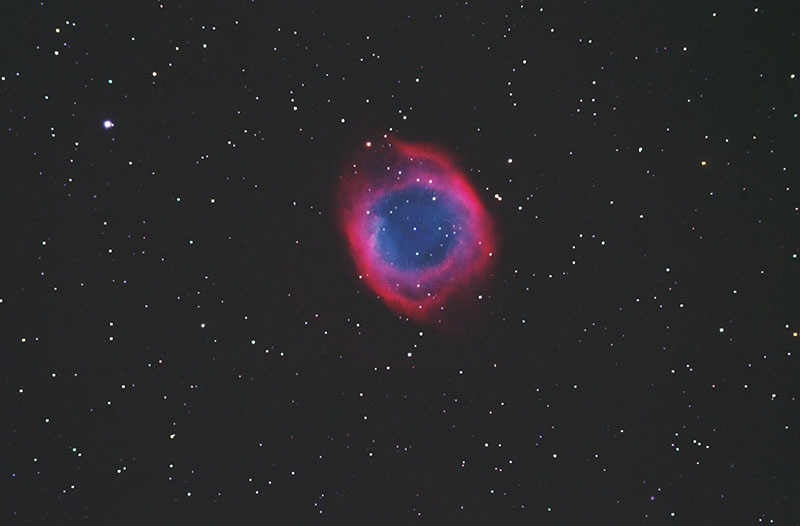 I would have liked more integration time to give JoeR more of a challenge but it was not possible because of clouds, rain, clouds, moon, rain ....!
In spirit of the U.S Presidential Election - Anything Can Happen - I decided to participate anyway.
10x600sec exp. + darks, Modded Canon 1100D(T3), EQ6 Mount guided with Celestron Nexguide, SW 120ED Refractor.
Dan Watt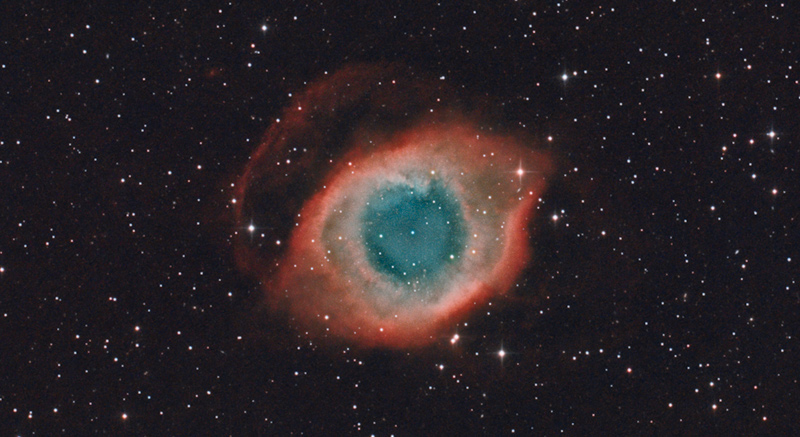 Image Location and Date: SDAA Dark Site @ Tierra Del Sol, CA
Object: Helix Nebula
Mount: Orion Atlas EQ-G
Imaging scope: Orion 8″ f3.9 Astrograph
Imaging FL: 800mm
Imaging focal ratio: f3.9
Filter: CLS-CCD Clip-in
Imaging camera: Canon 1100D (Rebel T3) Modded + Cooled
Lights: 37x300sec @ ISO 1600
Calibration: Darks, flats, Bias
Guide scope: SV Nighthawk II with Orion StarShoot Auto Guider
Other details: guiding with PHD, captured with APT, processed in PixInsight.
srosenfraz
High Resolution Version

and more image details available at

http://www.astronome....php?c=17&am...

. On the high res version, you can see a nice background galaxy just to the left of the bright star at the bottom of the Helix.

Here's my entry for this month:

This image is from a stack of 319 x 3 min subs @ ISO 1600 (16 hrs total) with Celestron C-8 (orange tube) w/Celestron FR at f/5.8 (1160mm) and a Gary Honis modified Canon 450D. Guiding was with an ONAG on-axis guider, Lodestar autoguider, and Phd Guiding.

Thanks for looking.

Congratulations and good luck to each entrant!

*

&nbsp