Here are the the October 2012 DSLR Semi-Finalists in the Cloudy Nights Imaging/Sketching Contest.
Yoddha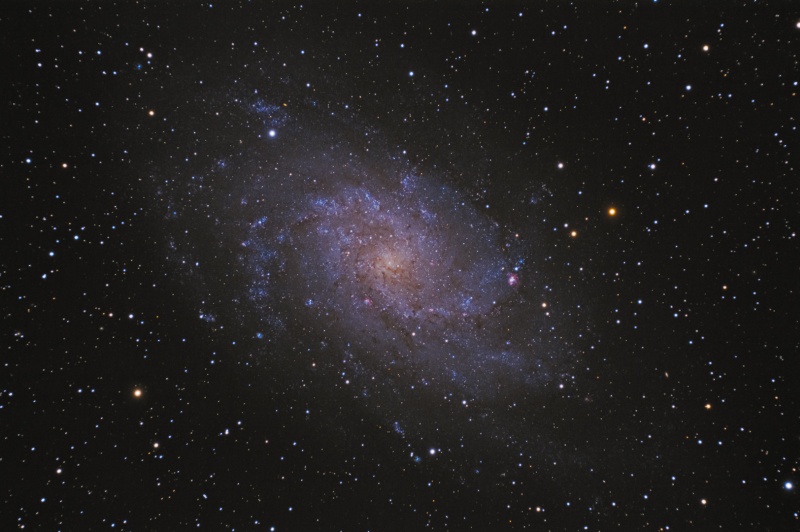 Object: M33
Location/Date: 2012/10/19, Rozhen (The national observatory site), Bulgaria
Scope: Takahashi TOA-130S + EM-200, guide ZS 66SD + QHY5
Camera: Modified Canon 550D
Exposures: 3h 51min (33x420s, ISO 1600, No darks applied, used only dithering)
Acquisition: APT (Astro Photography Tool), PHD
Processing: DSS, PS
Bigger version
srosenfraz
Here is my entry - M77, A Seyfert Galaxy in Cetus:
High Resolution version
and more image information available at
http://www.astronome....php?c=113&a...
.
This image is from a stack of 187 x 3 minute subs (9 1/3 hours total) @ ISO 1600 with a Celestron C-8 (orange tube), Celestron FR @ f/5.8 (1160mm), and a Gary Honis modified Canon 450D. Guiding is with an ONAG on-axis guider, Lodestar autoguider, and Phd Guiding.
Thanks for looking!
ldesign1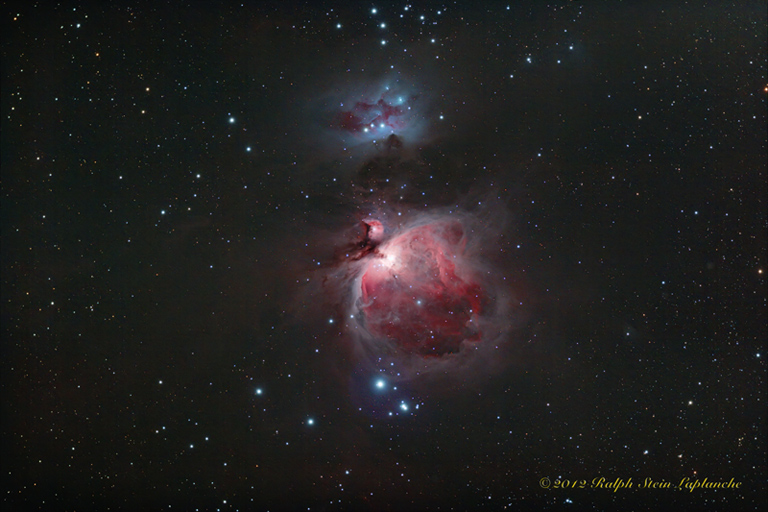 M42 and NGC1977
DATE: 10/20/2012
SCOPE: Orion EON 80ED @ f/5
CAMERA: CDS-600D (Cooled EOS T3i-600D)
SUBS: 61x30s + 18x300 @ ISO 800 (97 Darks, 25 Flats, 25 Dark Flats)
SOFTWARE: BackyardEOS, DeepSkyStacker, Photoshop CS5
SENSOR TEMP: -3ºF
FULL SIZE VERSION
Dan Watt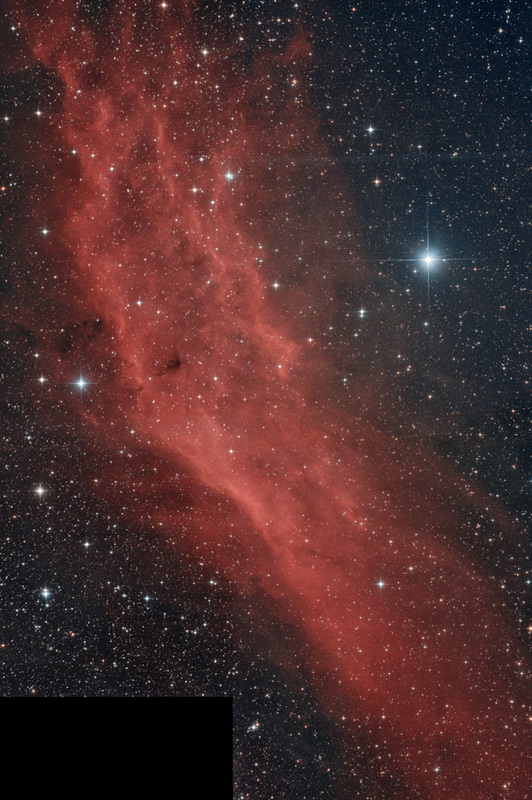 Image Location and Date: SDAA Dark Site @ Tierra Del Sol, CA

Object: NGC1499 California Nebula 4 frame mosaic

Mount: Orion Atlas EQ-G

Imaging scope: Orion 8″ f3.9 Astrograph

Imaging FL: 800mm

Imaging focal ratio: f3.9

Imaging camera: Canon 1100D (Rebel T3) Modded

Lights: 141x300sec @ ISO 1600

Calibration: Darks, flats, Bias

Guide scope: SV Nighthawk II with Orion StarShoot Auto Guider

Other details: Baader MPCC + Astronomik Clip-in CLS-CCD guiding with PHD, captured with APT, processed in PixInsight.

High Res

Please vote for your favorite image to send to the finals. Voting will conclude on November 8th at Midnight EST.

Many thanks to all who took part in the contest!

*

&nbsp