We are very pleased and proud to present the October 2012 CCD Imaging Semi-Finalists in the Cloudy Nights Imaging/Sketching Contest.
avdhoeven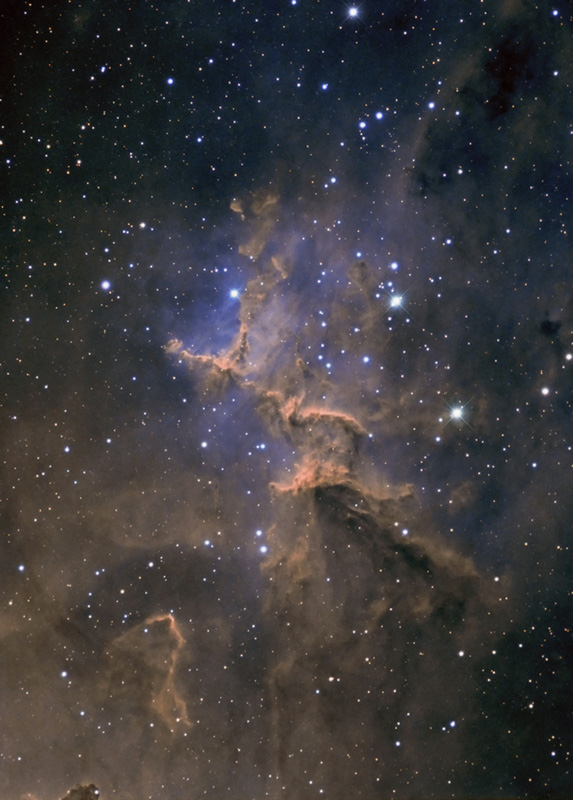 Here is my submission for this month:
It's Melotte 15 in the heart of the heart nebula...
TEC-140/NEQ-6
SXV-H9 CCD camera
Astrodon 3nm OIII filter/Custom Scientific 4,5nm H-alpha
11x1800s OIII / 9x1800s H-alpha
10x300s R,G,B
Total exposure time: 12,5 hours
full resolution
WhistleStop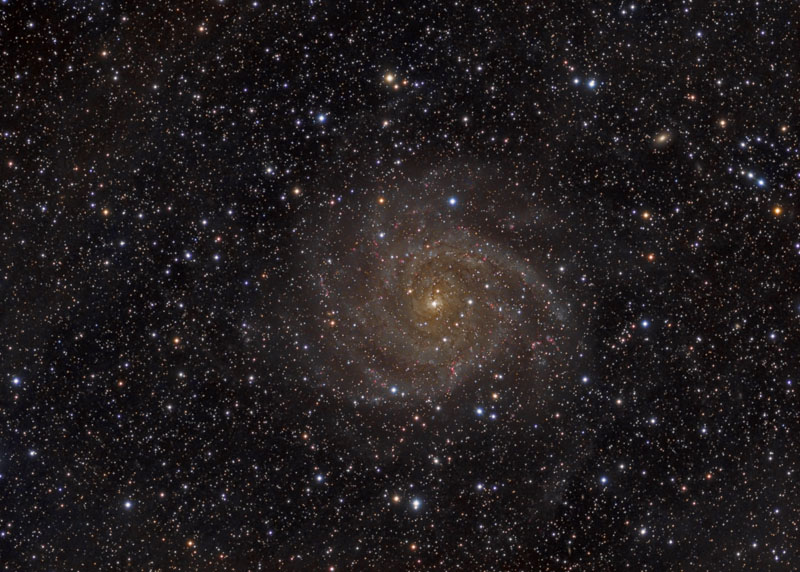 IC 342 Face on spiral galaxy in Camelopardalis. Image taken by Lynn Hilborn WhistleStop Obs, Grafton, Ontario on October 12 and 26,2012. LHaRGB ( Lum 23x15m, bin 1x1, RGB 18x5m, bin 2x2, Ha 5x15m, bin 2x2). Taken with TEC 140 @f5.6 and FLI ML8300 camera with Baader filters on a Tak NJP Temma2 mount.
High Res
IC342 High Res
Mike Wiles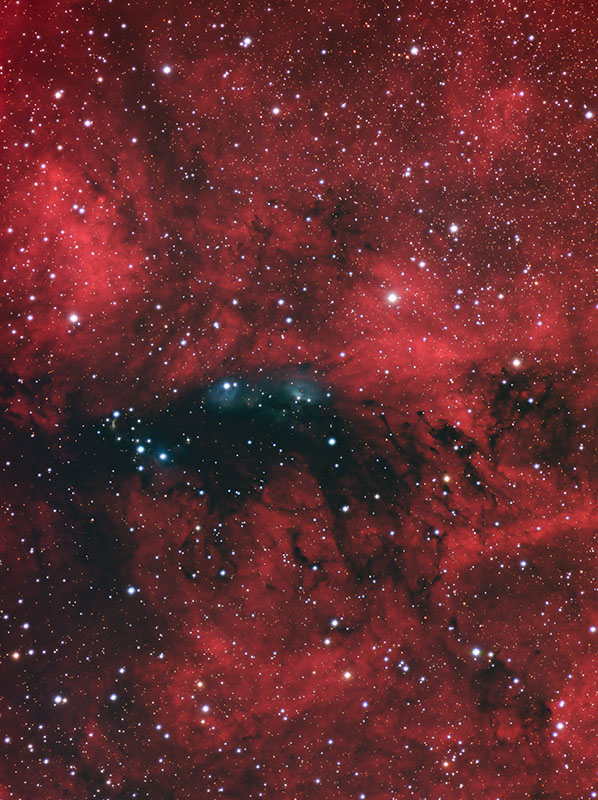 NGC 6914Date:
Multiple dates from August through October 2012
Location:
Goodyear, Arizona & Happy Jack, Arizona & Portal, Arizona
Telescope:
Explore Scientific ED127CF Refractor - 127mm f/7.5 Carbon Fiber Triplet
Mount:
Astro-Physics AP900GTO CP3
Camera:
SBIG ST-8300m and SBIG FW8-8300 filter wheel
Guiding:
SBIG ST-i Mono and SBIG OAG-8300 off-axis guider
Exposure:
19.66 hours - Luminance - 10x600s, Ha - 28x1800s 1x1, RGB - 16x300 2x2 each
Capture:
CCD AutoPilot v5, Maxim DL 5.18
Calibration & Processing:
PixInsight 1.7, PhotoShop CS5
NGC 6914 - HAlpha Emphasis
Oleg Bryzgalov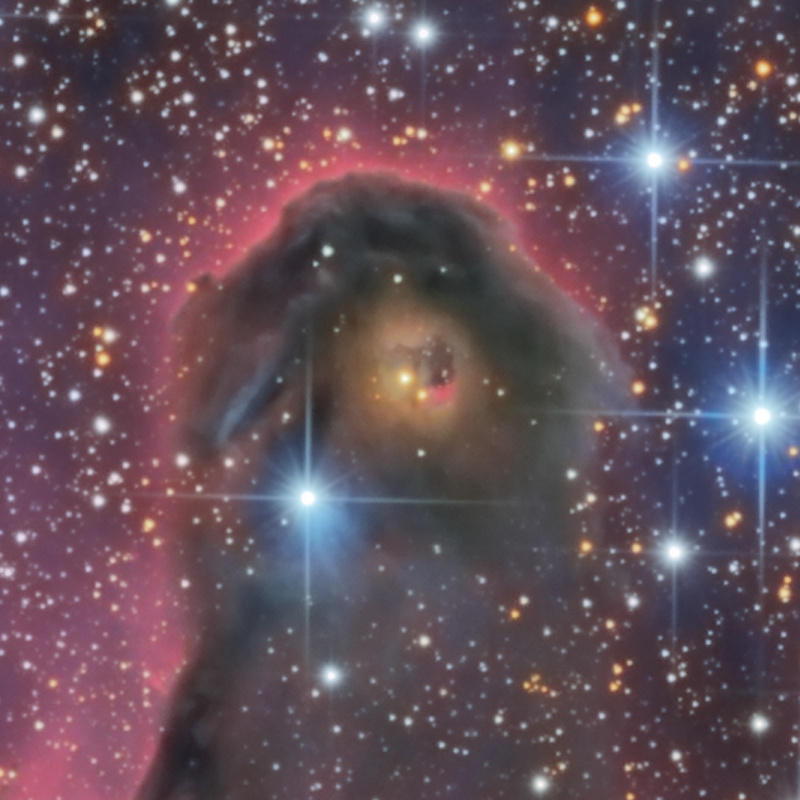 vdb142 in Cepheus
This picture was photographed on October 10-18, 2011 in the Crimea during the festival of amateur astronomy, "Autumn Southern Nights 2012" (height of 600 m. above sea level)
Equipment: reflector S&K 200 mm. f/5, mount WhiteSwan-180, camera QSI-583wsg, Tevevue Paracorr-2. Off-axis guidecamera Orion SSAG.
LRGB filter set Baader Planetarium.
L: 48x900 sec., bin.1, RGB: 21x450-600 sec. each filter, bin.2.
Processed Pixinsight 1.7 and Photoshop CS5.
Center crop 150%
J.P.M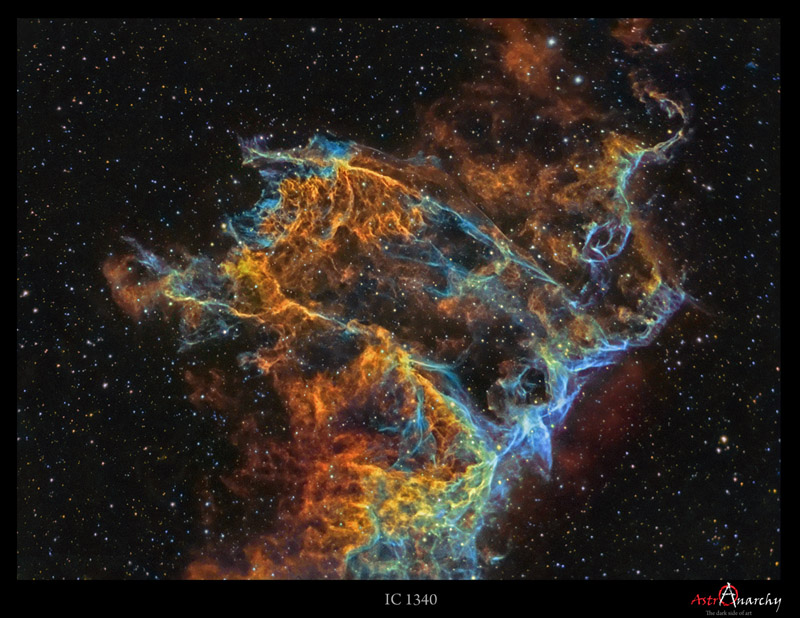 Here is mine... even images sent are one of the best set I have seen here ever!

Technical details of IC 1340, a part of the Veil nebula SNR:

Large image:

http://3.bp.blogspot...89RI/AAAAAAA...

Finland, Oulu, at 65N

Processing work flow:

Image acquisition, MaxiDL v5.07.

Stacked and calibrated in CCDStack2.

Levels, curves and color combine in PS CS3.

Optics, Meade LX200 GPS 12" @ f5

Camera, QHY9

Guiding, SXV-AO, an active optics unit, and Lodestar guide camera

Image Scale, ~0,8 arc-seconds/pixel

16 x 1200s exposures for H-alpha emission = 5h 20min.

12 x 1200s exposures for O-III, emission of ionized Oxygen = 4h

12 x 1200s exposures for S-II, emission of ionized Sulfur = 4h

Total exposure time 13h 20min.

Please note that voting will conclude on November 8th at Midnight EST.

Many thanks to all who took part in the contest!

*

&nbsp