I like Dobsonian Telescopes

But, what this about is that I bought 5 muffin (computer) fans from an amateur radio swap & shop several years ago for a buck and had a few left over from one of my radio projects.
I used one of the 3 1/2 inch 12 VDC fans for this project.
I cut a thin piece of plywood and drilled holes near the edge of the the board for three small bungee cords.
The hooks fit over the locking screws.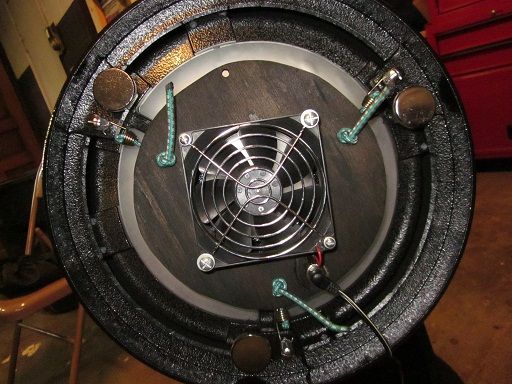 Here is a shot of the two wire with female coaxial plugs at either end.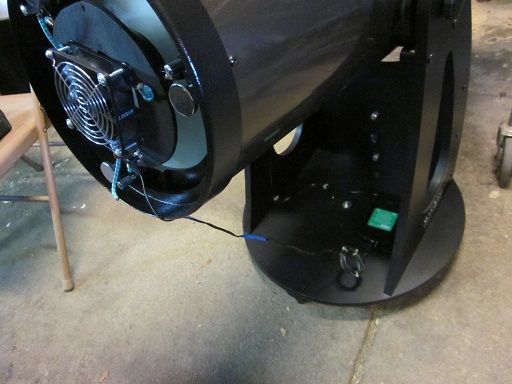 This is the coaxial jack mounted to the back of the plywood.
I drilled a small hole next to it to run the pair of power leads from the fan and used clear sealer.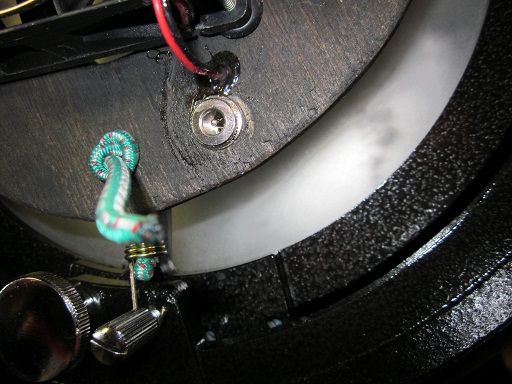 This is the label of the White's Metal detector NiCad battery pack I modified.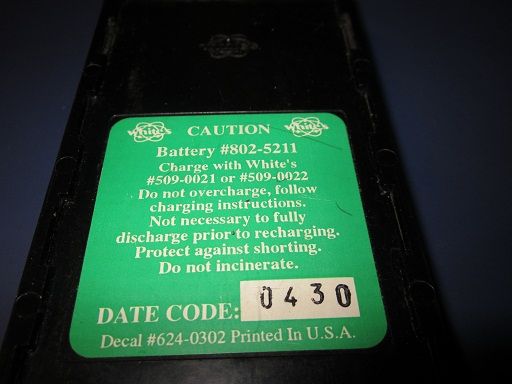 After opening the cover of the NiCad pack.
Had to use a razor knife because they had glued it on.
Removed the no longer useable (corroded/white) NiCads and replaced with 2500 mAh NiMH Batteries.
I added the mini SPDT switch.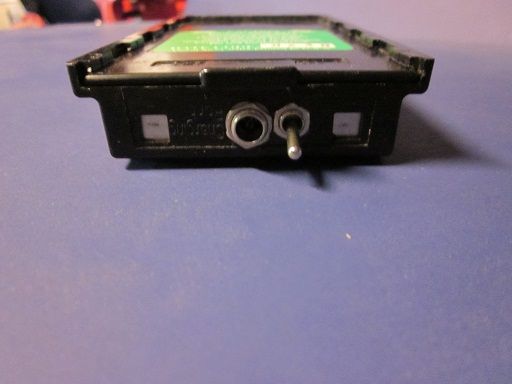 Then I tried looking for a battery charger, as I had to solder one end of the batteries in the case.
The only one(s) I could find were for separate batteries that could be inserted individually.
Therefore, I built my own.
I'm not going to take a picture of the inside. It's NOT pretty - But, It does work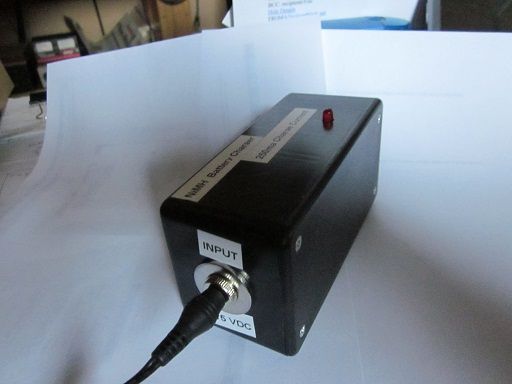 The site where I obtained the circuit for the charger.
http://www.extremeci...ry-charger.html
and here
http://circuits-proj...battery-char...
I chose R2 for 300mA charge current.
Tried it out several nights ago and it worked well with no noticable vibrations while looking thru the eyepiece.