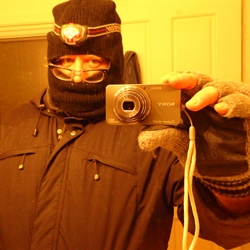 test 2 ...M27
Started by
bouffetout
,
Nov 26 2012 07:59 PM
Posted 26 November 2012 - 07:59 PM
I hope it works !

---
Posted 27 November 2012 - 01:29 AM
It works

nice image. Can you give some more info like equipment you took this with, expsoure times, nr of subs,...
In general it looks failry good. But a bit too blue. You'd expect some red in there too. On the other hand you have quite good stars and got into the faineter portions of the nebula.
Wouter.
---
Posted 27 November 2012 - 02:37 AM
+1 on what Wouter stated. Maybe you should try to obtain some color after stacking process and then after stretching, use hue / saturation to bring out some 'red'.

---
---