This year I was lucky to catch captures of Uranus in good conditions.
The image below is a compilation with the Baader IR685 filter. This filter is a very well suited for Uranus and got me details several times. My favorite is the capture of 14/09.
Camera-wise, Basler ACE is easier to use and gives brighter videos with it's higher gain. You have the satellites at FD27.
The IDS is more sensitive but darker (less gain). It has lower noise too. When the conditions are very good, the result is slightly better.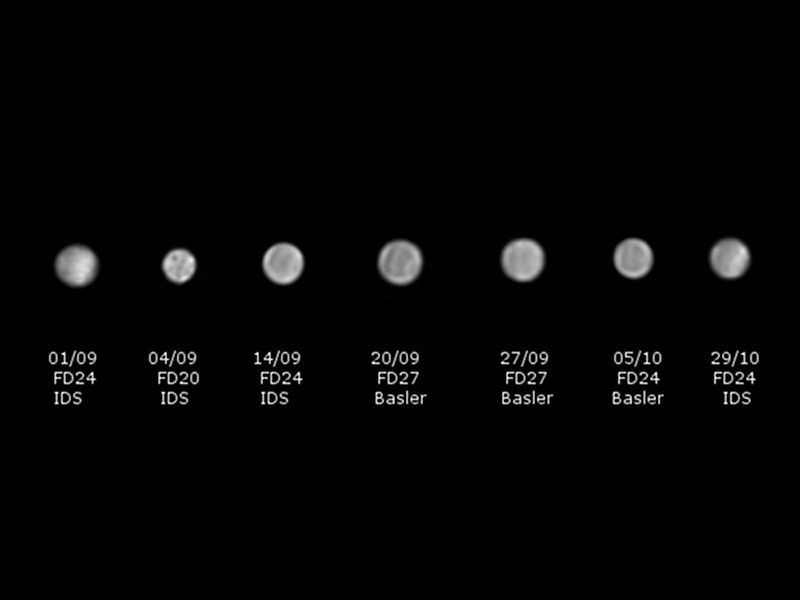 I also added a RGB from 20/09 RGB, when the Astronomik R filter R got some details too: