We are very pleased and proud to present the November 2012 CCD Imaging Semi-Finalists in the Cloudy Nights Imaging/Sketching Contest.
Oleg Bryzgalov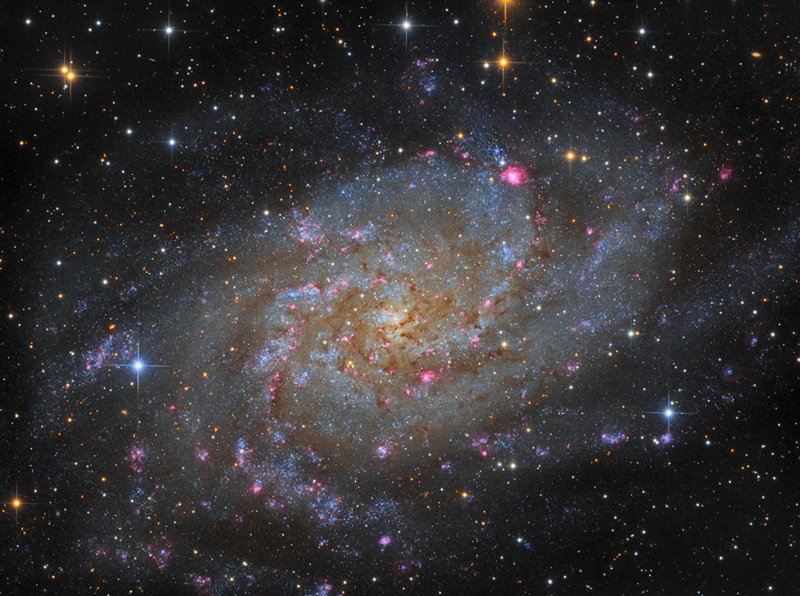 Here is my photo for the contest.
M33: Triangulum Galaxy
Full resolution
This picture was photographed on October 10-18, 2011 in the Crimea during the festival of amateur astronomy, "Autumn Southern Nights 2012" (height of 600 m. above sea level)
Equipment: reflector S&K 200 mm. f/5, mount WhiteSwan-180, camera QSI-583wsg, Tevevue Paracorr-2. Off-axis guidecamera Orion SSAG.
LRGB filter set Baader Planetarium.
L: 23x900 sec., bin.1, RGB: 14x450-600 sec. each filter, bin.2.
To enhance the hydrogen nebulae I added some frames taken in Ha filter in 2010 and 2011.
Processed Pixinsight 1.7 and Photoshop CS5.
avdhoeven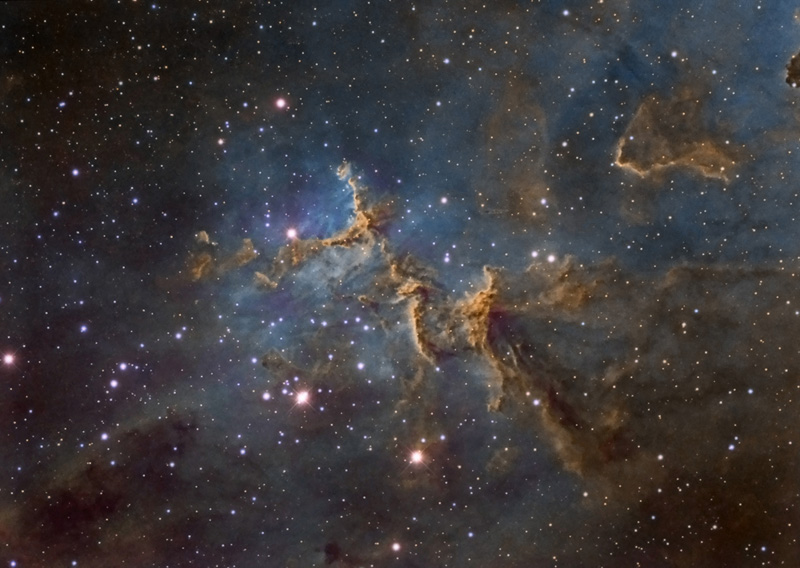 After gathering more data for the Heart Nebula I will try again this month, but now with a much improved version of my heart nebula image.

Full resolution

Info:

9 x 1800s H-alpha (4,5nm – 06/10/2012)

12 x 1800s OIII (3nm – 10/10/2012)

11 x 1800s S2 (5nm – 17/11/2012)

10 x 300s R,G,B (22/10/2012)

Equipment used:

TEC-140 telescope

SXV-H9 CCD

NEQ-6 mount

DMK21-618 for Off-axis guiding

Please note that voting will conclude on December 8th at Midnight ET.

Many thanks to all who took part in the contest!

*

&nbsp