We are very pleased and proud to present the November 2012 entries in the DSLR Challenge. The poll will close on December 8 at Midnight. The winner will be announced at our earliest opportunity after the poll has closed.
Here are November's entries!
Eor312
NGC 772 2012-11-17
Celestron C6-SGT on a HyperTuned CG5 mount
Orion 50mm Guidescope and Orion SSAG
Canon EOS 450D FullSpec Modified via removal of IR Cut Filter
Taken from TVA LBL in Western KY, Blue Zone
2-5* C ambient temp, excellent transparency
18 x 360" lights, top 80% used
20 x Darks, Flats, Bias
Stacked with DSS, Post in StarTools and PS6 w/ Carboni actions.
Higher resolution .PNG here
.
scully1234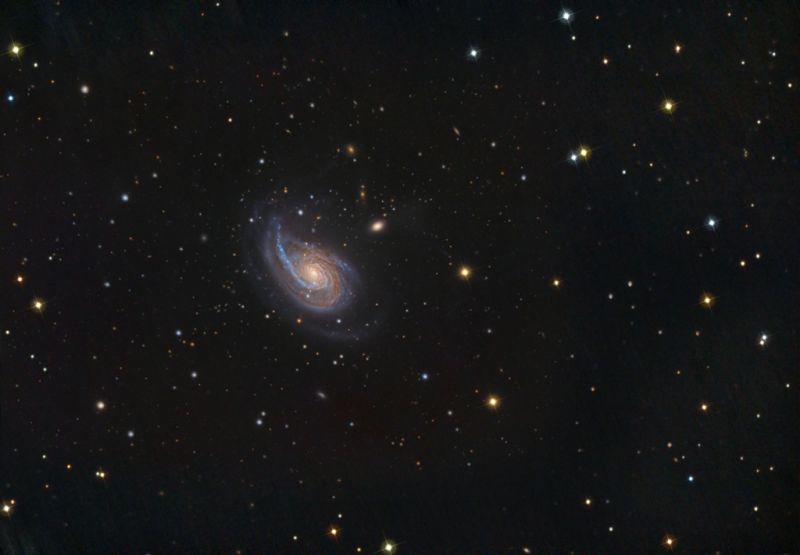 Here is mine:
NGC 722 taken 11/24/12
32 exposures, 5 min @ ISO 1600 + 12 exposures 60 sec @ ISO 1600 for star colors
Imaging cam = Cannon 450D xsi full spec mod
Imaging scope = Celestron C8 XLT on the CGEM mount
Guide cam = Meade DSI
Guide scope = Orion 80ED
Aquisition, focus, framing = Backyard EOS
Guided with PHD
Stacked in DSS
Proccessed in PS CS5, Noels actions
srosenfraz
Here is my NGC 772:

High Resolution version

and more image details available at

http://www.astronome...php?c=113&p=469

This image is from a stack of 245 x 3 minute subs plus 45 x 5 minute subs (16 hours total) at ISO 1600 imaged via a Celestron C-8 (orange tube), Celestron focal reducer at f/5.8 (1160mm), and a Gary Honis modified Canon 450D. Guiding was with an ONAG On-axis guider, Lodestar autoguider, and Phd Guiding.

Thanks for looking!

Congratulations and good luck to each entrant!

*

&nbsp