Who has brought us the best IC405 (Flaming Star Nebula)? Vote for your favorite from the choices below - voting will conclude on December 8th at Midnight ET:
contraf15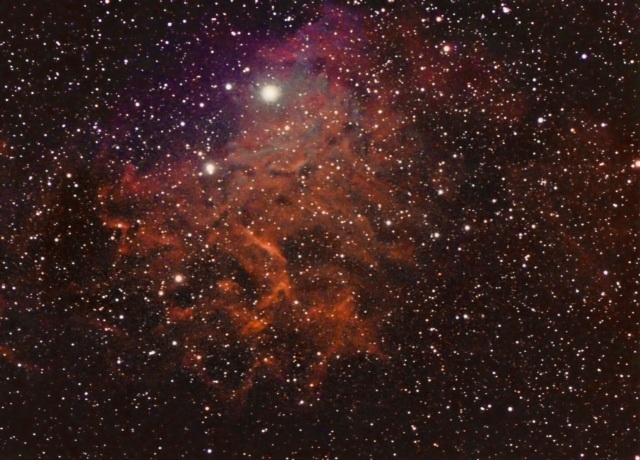 UPDATED- I added 100 minutes of exposure time on 16 Nov
Taken on 9 Nov. and 16 Nov. in suburban San Antonio
17x10 min subs
Explore Scientific 127ED
Hotech 2" field flattener
2" IDAS LPS filter
Orion Parsec 8300C
CGEM DX
50mm guidescope/PHD
Captured with Nebulosity, calibrated/stacked with MaximDL, processed (sort of, still learning) with Photoshop CS5
SMigol
Here's my version of the Flaming Star Nebula - IC 405
Total of 72 lights over 3 nights, each 10 minutes at 400 ISO.
Stellarvue SV4 with flattener
Full spectrum modified Pentax K10D with Peltier Cooler
Losmandy G11 mount
Calibrated with Maxim with 256 bias, 95 darks, and up to 53 flats. Stacked in DSS. Processed in PixInsight.
IC 405 - Flaming Star Nebula
by
S Migol
, on Flickr
See it bigger!
Here's a version that's annotated via PixInsight.
Phil Hosey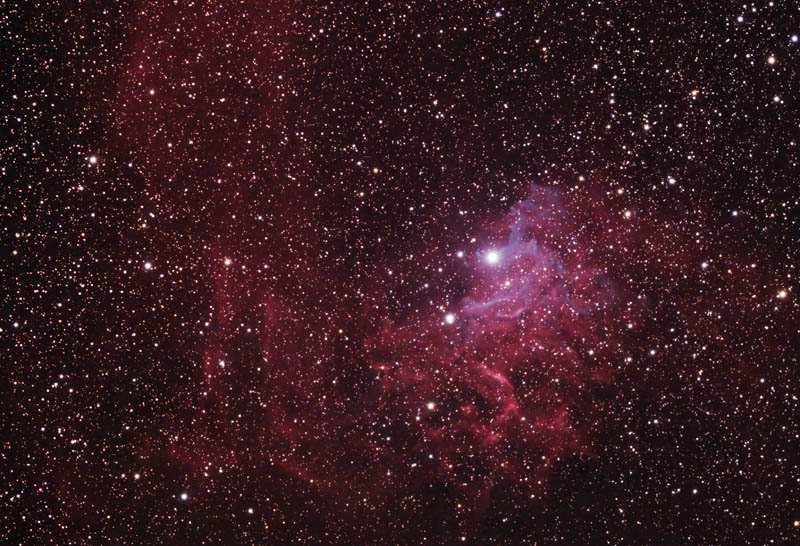 Here's my IC405. This was taken from my backyard on the evening of November 16-17, 2012. I used an AT111EDT with a William Optics AFR-IV giving me about f/5.8. This is 35 x 180 seconds at ISO 1600 with a Canon T2i (clear filter mod), approx. 12 darks, flats and bias. Each frame calibrated and stacked in DeepSkyStacker, then stretched and enhanced in Photoshop CS4.
Here's a link to the image on my Astrobin page:
IC405 The Flaming Star Nebula
kcgolden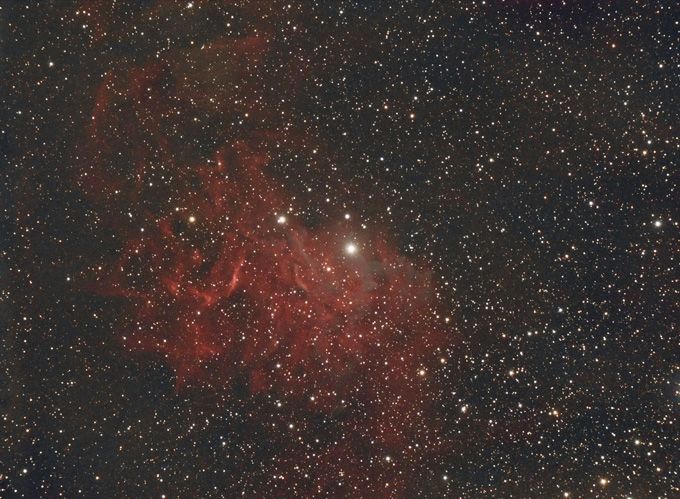 (Click Image for High Resolution)

Camera: Atik 383L+ OSC with Orion Skyglow Imaging Filter & IR Filter

Scope: William Optics 110mm F/7 Triplet

Mount: WS2 tuned Atlas EQ-G

Guiding: Orion SteadyStar AO w/ Starlight Express Loadstar

Flats Equipment: Aurora Flat Field Panel

Exposure: Stacks of 28, 10min subs

Processing: PixInsight

Location: Leander, TX

*

&nbsp