Who has brought us the best moon as illuminated with Earth-shine (The smaller the fraction of the moon illuminated with sunshine the better.)? Vote for your favorite from the choices below - voting will conclude on December 8th at Midnight ET:
oldstargazer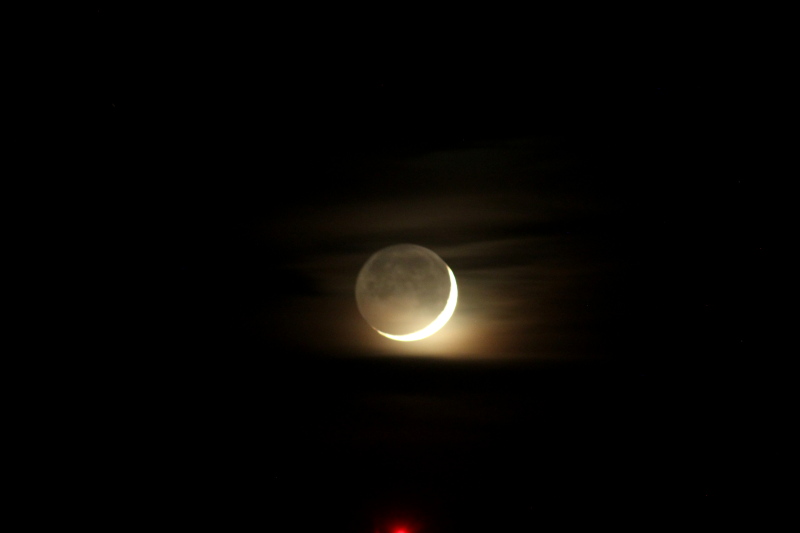 Ok don't laugh, I had to shoot through some clouds but I got one. Canon 300mm lens, T3i, 1600 ISO, 5 second exposure.
snowcrow
Earth Shine, take with a Canon EOS REBEL T2i, 55mm @ f/5.6, 400 ISO for 2.5 sec. The only lens I own
ldesign1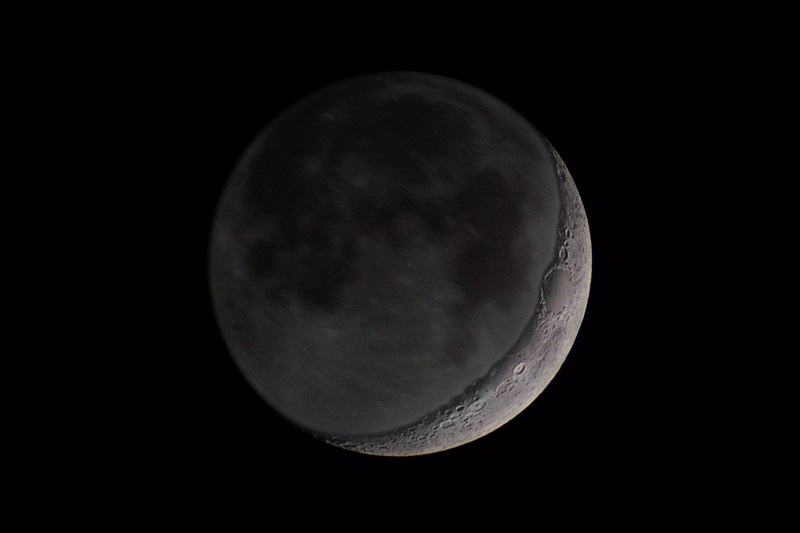 Here's my entry. It is an HDR combination of three exposures taken with a Canon EOS 30D and Orion Express 80 at 2x magnification.
alacane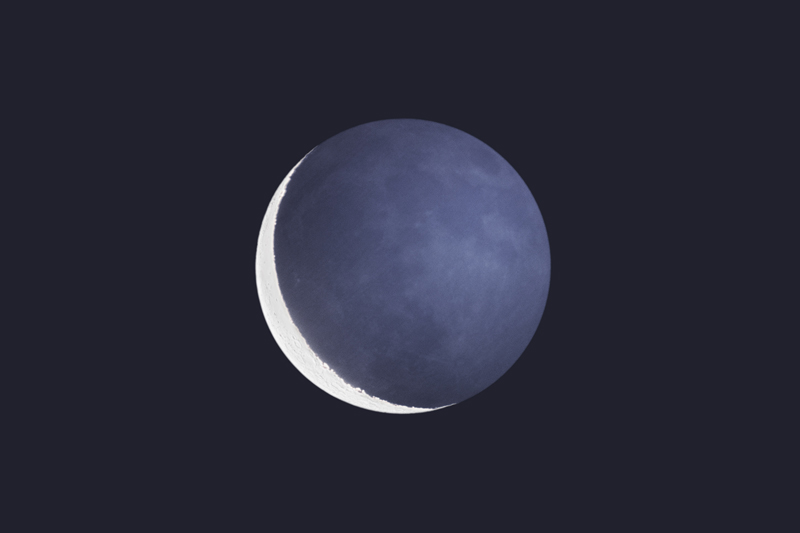 Here's mine. About 20 stacked images. c9.25 at f/6.3 Canon T1i. stacking and adjs in PS.

*

&nbsp