Good conditions this night.
I managed to make 2 captures, one at 7150mm FD28 and the other at 8900mm FD35.
Meade LX200R 10", barlow 2x, Astronomik filters and IDS UEye Ruby camera. No ADC this time.
Processing with Autostakkert then Registax 6, LRGB with Winjupos. The FD28 is a derotation of 4 LRGB captures.
FD28 (7150 mm)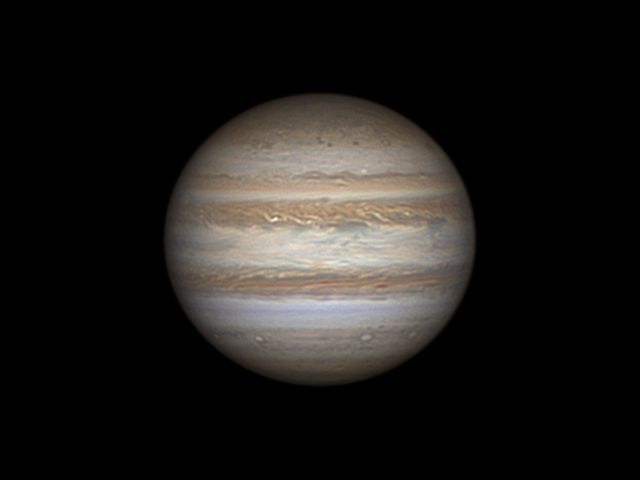 FD35 (8900 mm)