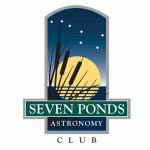 France Turning Off Outdoor Lights
Started by
MawkHawk
,
Dec 29 2012 07:51 AM
Posted 29 December 2012 - 07:51 AM
---
Posted 30 December 2012 - 05:27 AM
As per usual there appears to be over reaction from merchants cited in the report. As far as I can tell it a ban on advertising lighting and the spotlights they use to light up churches and other tall buildings and shop fronts. I don't read that they are turning off all street lights as well so its hardly going to be a "black" city. Its just the wasteful lighting they want to control (and I'm all for that).

I recall from somewhere that parts of Italy already have limits on shop window and sign lighting after midnight. I'm not sure if I read that as a proposal or that its actually in effect. Can any CN'er from Italy confirm or deny this?

---
Posted 30 December 2012 - 01:55 PM
Great news. Hopefully, cities in the U.S. will follow suit.

---
---