Here are the the December 2012 Beginning and Intermediate Imaging Semi-Finalists in the Cloudy Nights Imaging/Sketching Contest.
SMigol
Here is my effort from the 18th of December. This is the NGC 2264, Cone nebula, and Christmas tree cluster region.
Taken in our suburban backyard.
25 total subs of 600 seconds at 400 ISO.
Stellarvue SV4 scope on Losmandy G11 Gemini 2
Modified Pentax K10D camera with cooler
IDAS LPR filter
SSF6 flattener
Guided by SSAG on SV70ED with Maxim
Calibrated with Maxim with 76 darks, 64 flats, 256 bias.
Stacked with DSS 3.3.3 beta 47
Processed with PixInsight
Larger on Flickr
...and on Astrobin
willem123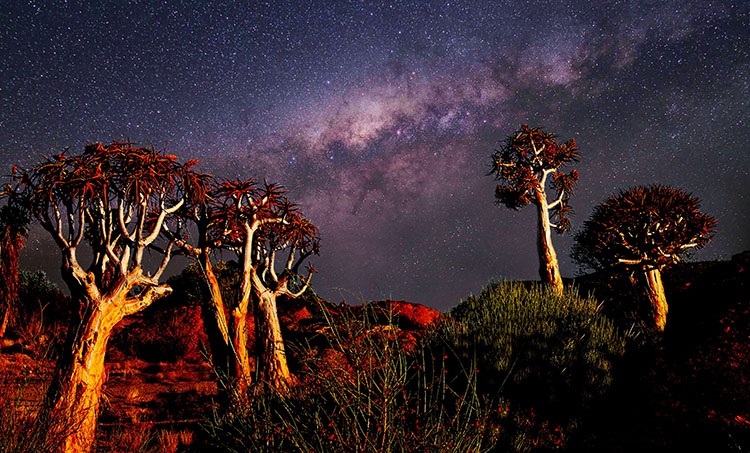 Augrabies Nights

Hi Guys,

Two images combined in Photoshop using 'masks'.

Milky Way: Modified Canon 1100D(T3), Canon lens at 16mm., 1x 240sec.exp.

Foreground: Canon 550D(T2i), 1x 1/200sec.exp.

Date: 16 December 2012

Location: Augrabies Falls National Park, South-Africa.

Larger version:

http://astrob.in/28315/

Please vote for your favorite image to send to the finals. Voting will conclude on January 8th at Midnight ET.

Many thanks to all who took part in the contest!

*

&nbsp