Who has brought us the best Jupiter? Vote for your favorite from the following entries:
SMigol
OK Here's my Jupiter from earlier in the season on November 6 2012 at 1:39 in the morning.
Taken in the back yard using an Orion 127 Maksutov Cassegrain with the Orion Starshoot 3MP camera.
60 second video file at 10FPS was processed with Registax including wavelets. Passed through PixInsight for rescaling.
On Flickr
On Astrobin
Eor312
Image linked to full resolution at AstroBin
Jupiter
2012-11-25
Celestron C6-SCT on board a HyperTuned CG5 mount.
EOS 1100D Unmoddifed, BackYardEOS Planetary Mode.
AVI stacked in RegiStax 6, post-processing in RegiStax 6 and PS 6
GreatGigInTheSky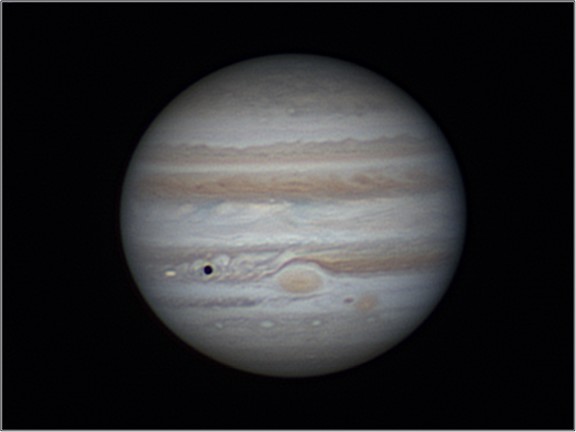 Celestron EdgeHD 11

Orion Atlas EQ-G

DBK21AU618.AS

From my back yard in Santa Clara, CA on November 22nd, 2012.

60fps for 2 minutes, best 40% of frames stacked in AutoStakkert!2, wavelets and other adjustments in Registax 6.

*

&nbsp