Who has brought us the best Horsehead Nebula? Vote for your favorite from the following entries:
WhitenerJ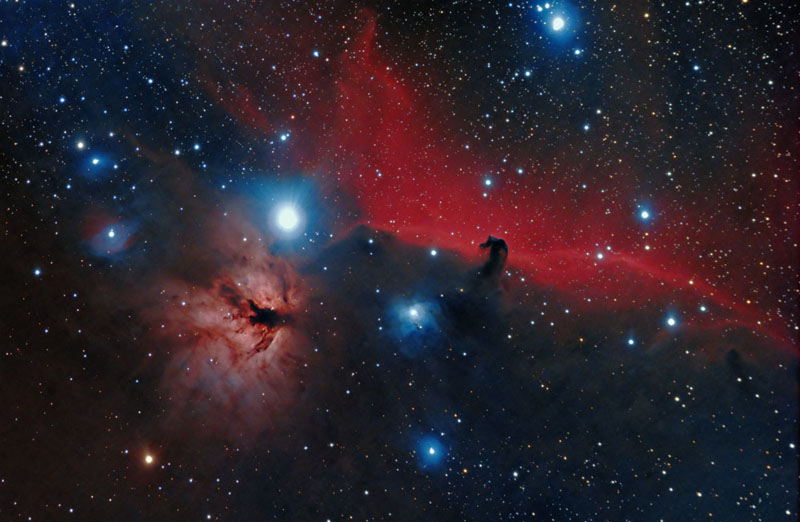 Object: Horsehead Nebula.
Scope: Orion EON 80mm
Mount: Orion Atlas EQ-G
Camera: Canon T2i Modified by HyperCams
Guide Scope and Camera: Orion mini guide kit. 50mm and SSAG
Location: 12/12/12 at Atoka, OK. (Texas Astronomical Society Dark Site)
Exposures: 19 600" ISO 800
Processed with DSS and Photoshop CS 5.5
Larger Flicker link:
http://farm9.staticf...333a048b8_k.jpg
Thanks, Jason Whitener
Hilmi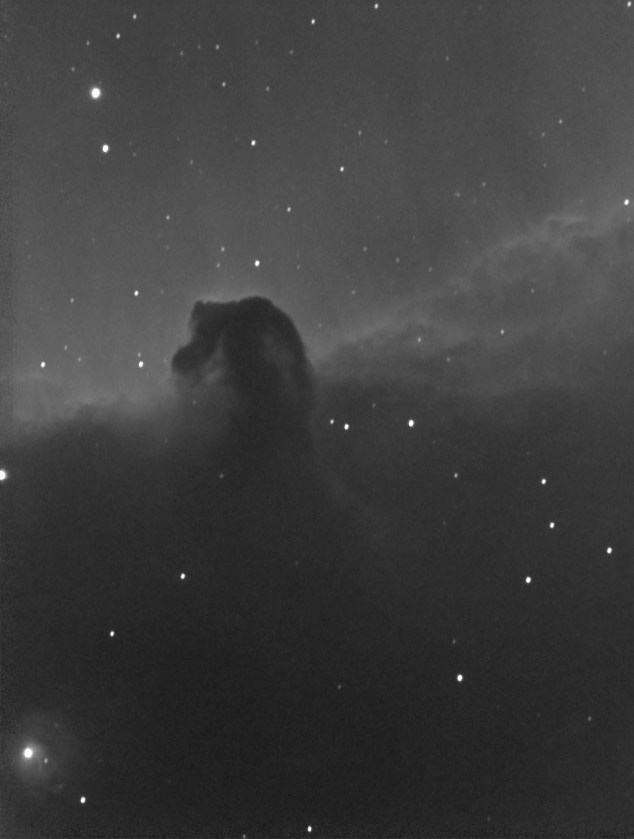 Horsehead in detail. Ha image.
Wembley2000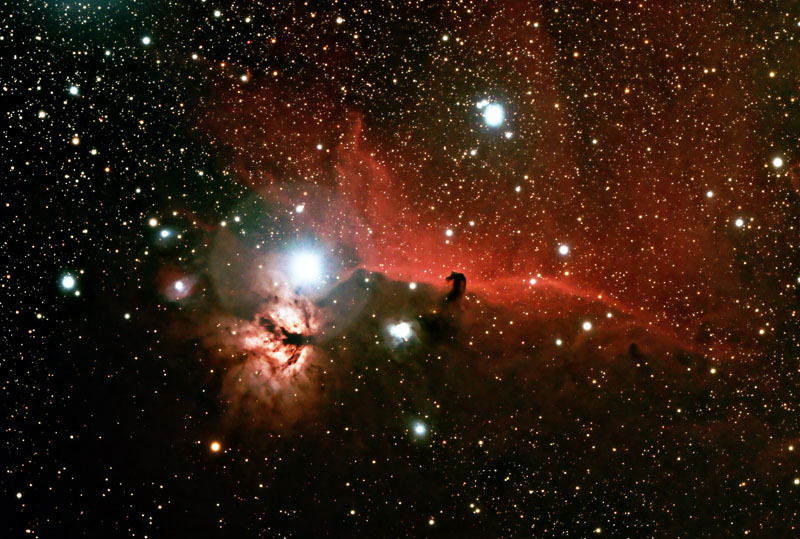 Hello here is my entry:
Scope: AT65EDQ
Mount: Ieq45
Camera: QHY8
Filter: IDAS LPS
Image Details: 34x600sec, Darks, Flats, Bias applied
Captured with Nebulosity, PhD Guiding with 50mm mini guidescope and Orion SSAG, Stacked in DSS, Finished off in PS CS5.
High Res -
Astrobin
Thanks,
Brian
Mike7Mak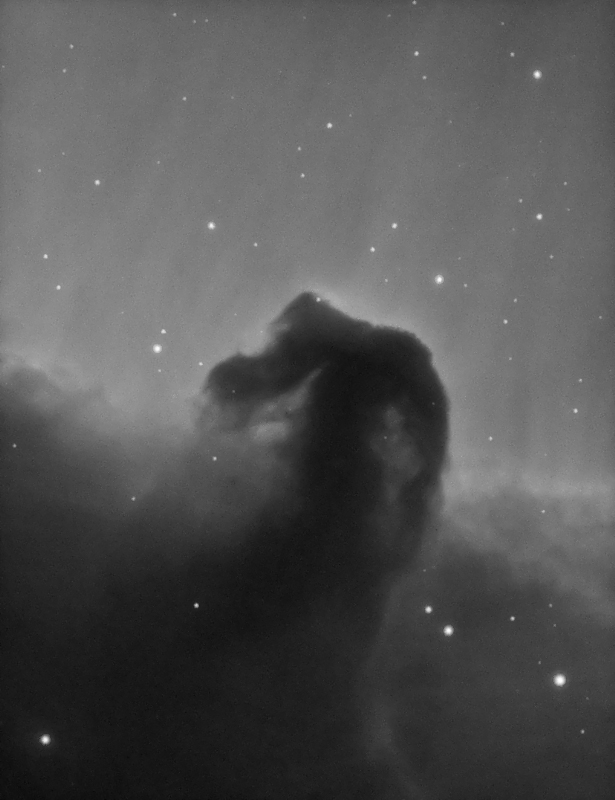 Barnard 33 Horsehead Nebula
Captured Dec 13 2012
Meade 7" mak LX200gps
AP CCDT67 reducer
Atik 314L+
14 x 10 minutes Ha (12nm) Astronomik
PHD, Nebulosity3, StarTools
Same image on AstroBin:
http://astrob.in/27418/
SMigol
Here's my Horsehead contribution:

84 lights for a total of 13.5 hours of integration covering dates ranging from Nov 14 to Dec 9. All taken in my suburban backyard gazing through nights of heavy dew and light pollution.

Telescope: SV4

Camera: Full spectrum converted Pentax K10D with cooler

Filters: Baader Moon and Skyglow and IDAS LPR

Mount: Losmandy G11

Calibrated in Maxim, Stacked in DSS, Processed in PixInsight. Cropped in PI for the subject after all noise reduction and sharpening.

On flickr On Astrobin

*

&nbsp