For Christmas my wife bought me a porter cable dovetail/finger joint jig and another router to dedicate for the jig.
I am pretty new to woodworking. I have done some rough work but never tried to do something finer.
Having some leftover pine solid wood, pine ply and birch ply, I thought i would give it a go. I practiced with the jig on other scrap pieces until I figured I had it down pretty good.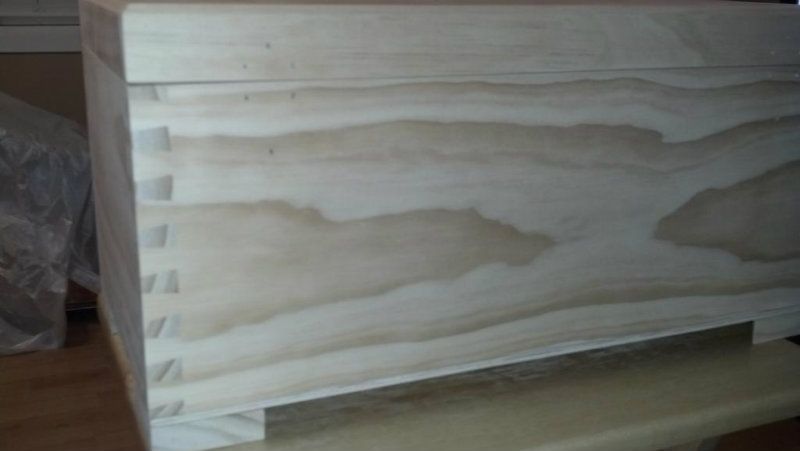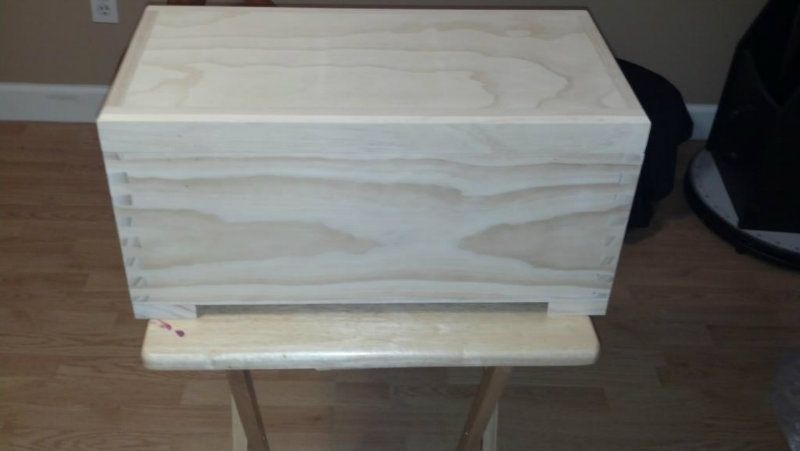 The hardest part for me is always finishing. It never comes out just right for me. I know as I do more work it will get somewhat easier, but for now it is pretty tuff to get right.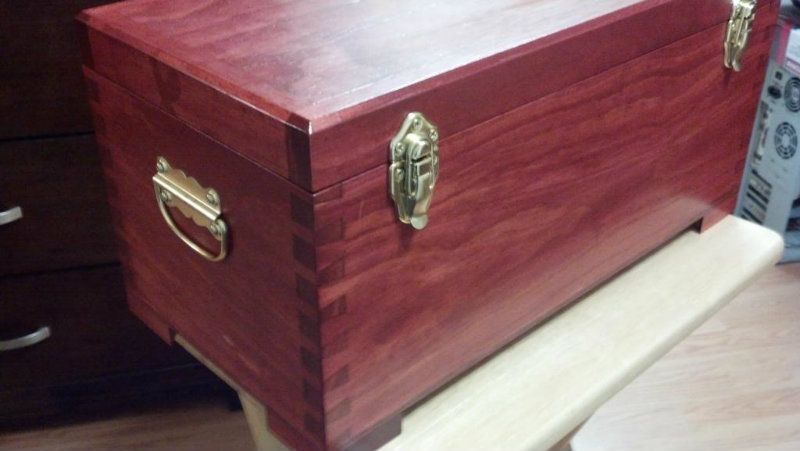 I used 3 coats of gloss poly then 2 coats of satin. I had some extra gloss left over and have heard of others doing it this way. Supposed to cut down on cloudiness on satin finish if you used gloss underneath. I do not have the experience to confirm this but I thought I would give it a try.
I think it came out decent. I got a little lazy and left the inside lid gloss.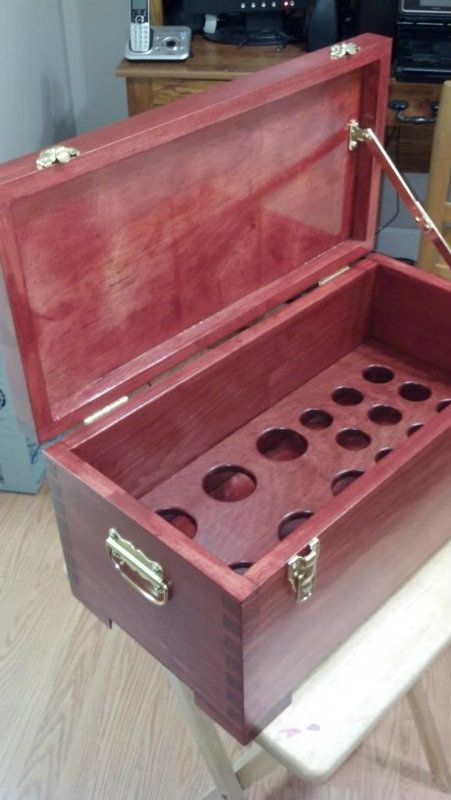 Once setup right the PC jig was easy to use and accurate. The joints were pretty tight. I probably could have used no glue but I opted for a light film on the pins and tails.
I did have some minor tearout with the solid pine.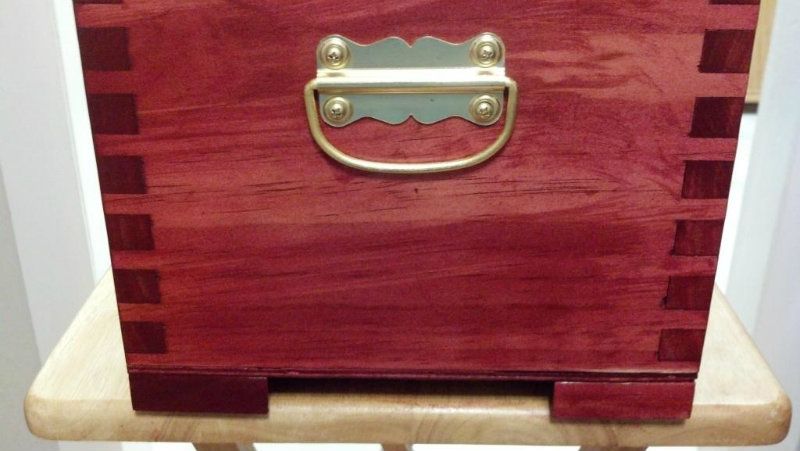 The eyepiece tray is completely removeable it just sets on some corner braces underneath. The eyepiece tray and bottom are leftover birch 1/2 inch. The top center is pine ply. The bottom is 1/2 ply rabbeted to fit inside. You can tell how the birch accepts the red stain differently than the pine. I use a pre stain conditioner on all the wood.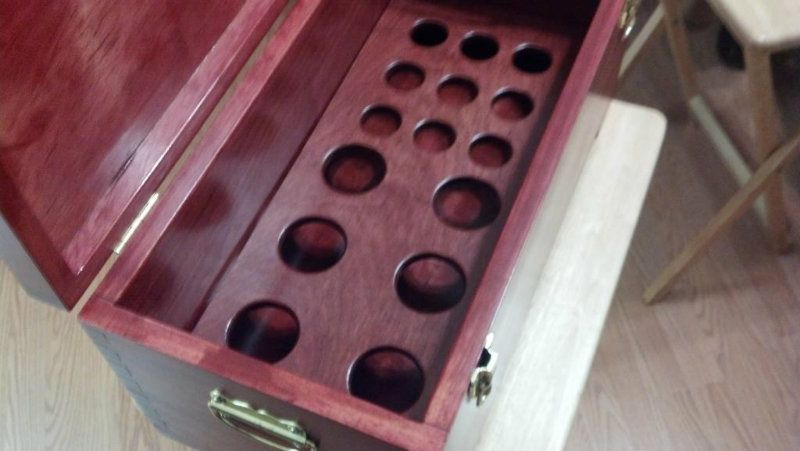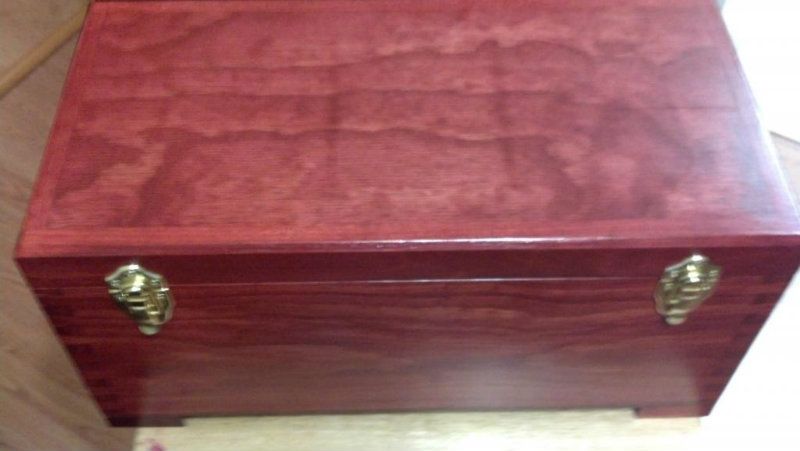 Now maybe I can get rid of a few aluminium and soft cases. THX.