Lowe's Home Improvement stores has started rolling out a new display of what they call Good Neighbor Lighting which also happens to be dark-sky friendly lighting.
I am not yet sure how many stores have seen this yet, but there are displays that have been reported in AZ, FL, NC, NJ.
Here is what it looks like.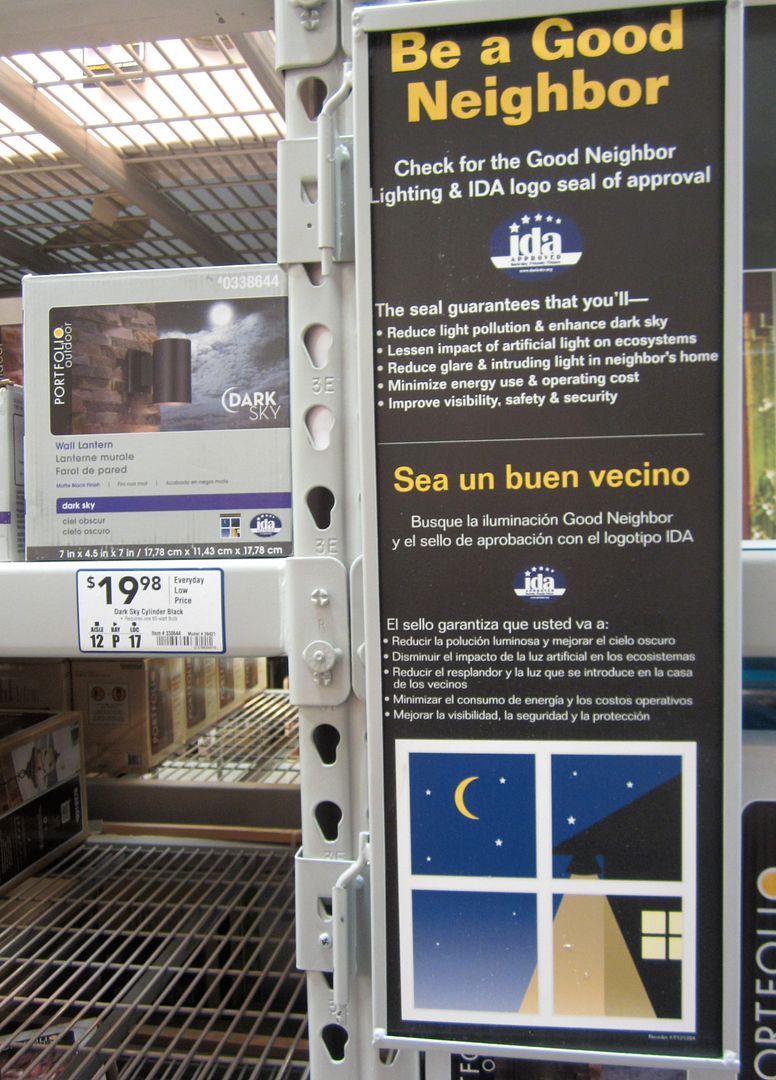 I counted nine different dark-sky friendly fixtures at my local store - just one is pictured above.
If anyone would be so kind as to give a store report it would be appreciated as I am trying to collate a list of where they are showing up.
Of course, if you do not see the display in your local store it can't hurt to ask for it.
Thanks,
- Scott