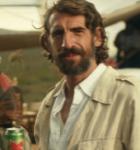 Starlight Instruments Customer Service Story...
Started by
jrbarnett
,
Jan 25 2013 10:53 PM
Posted 28 January 2013 - 11:01 AM
Word gets around...I love their products.

---
Posted 28 January 2013 - 05:17 PM
Well, i just want to say that ive just bought a Feathertouch focuser, to replace the one i have on my WO FLT 132mm. Its awesome, cant wait to install it on the refractor and try it!

---
Posted 28 January 2013 - 08:42 PM
Here's my two cents. There has been a few times when I've e-mailed Starlight about an issue where Wayne has actually called me on the phone to help me with the problem, always resolved to my satisfaction. Also, John Joseph has attended the last several Okie-Tex star parties, and is a lot of fun to hang out with. They've got me as a customer for life.

---
Posted 30 January 2013 - 12:06 AM
My experience too. They made a custom focusser for an old telescope I was restoring and I couldn't fault them -
absolutely first rate!

---
Posted 01 February 2013 - 11:09 AM
I had someone bring in a C14 for some work and there was a slight shift in their Feather Touch focuser along with some annodizing issues. They replaced the whole thing without a problem. I did not sell the focuser to the customer or know the history of its use.

---
Posted 01 February 2013 - 12:30 PM
Maybe get the white velcro strips, don't want dew getting any felt/cloth strips wet and having the dye bleed into the scope's finish. There was another thread here where the felt on scope rings bled into the scope's finish.

---
Posted 01 February 2013 - 09:14 PM
Not a worry here. The finish on mine is shot. Scratches, a dent and the un-clearcoated dew shade has faded differently that the clear coated main tube. She's ugly for sure, but perhaps she can dance. The LOMO lens is the gem. The rest is just metal.

- Jim
---
Posted 02 February 2013 - 11:14 AM
What is funny is I came in here to defend Starlight and Wayne. I just assumed from the title that it was going to be negative. I had excellent service including a personal email double checking my order because there are two different focusers on TeleVue scopes. I ordered the right one because my scope is an older one but, he just wanted to make sure.

Really impressed me with that and a DVD with installation instructions. Well packaged top of the line goods, with excellent service, how could someone not love this company?

---
---