Who has brought us the best Messier 35? Vote for your favorite from the following entries:
Magellan
M35_ISO1600_40x120s_1hr20m
by
AstroJeff
, on Flickr
Here is my M35 submission. Enjoy everyone

Lightbox Mode, larger image
Object: M35
Location: Enfield, NS Canada
Date: January 15th, 2013
Camera: Full Spectrum Honis Modified Canon XSi / 450D with MPCC
Filter: Astronomik CLS
Scope: Orion 8" F4 Astrograph
Mount: Celestron CGEM
Guiding: No
Guidescope: Celestron 80mm Guidescope
Guider: None Used
Subs: 40x120s 1hr20m Integration)
Darks: 12
Bias: 25
Flats: 25
Dark Flats: 25
Captured with: BackyardEOS
Stacked with: DSS
Processed in Pixinsight
willem123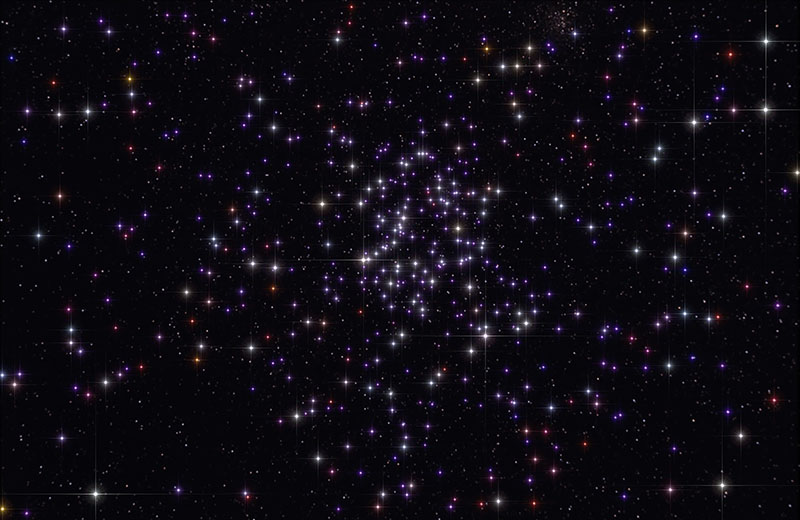 M35
10 x 60sec. subs + darks, Canon 1100D(T3)Modded
SW 120ED Refractor
EQ6 Mount
SMigol
M35 as seen from my Menlo Park, CA, USA backyard on January 18, 2013. It was slightly hazy then clear - and quite cold for this area with temperatures dropping to freezing.
This is from a stack of 14 frames each 600 seconds at 400 ISO, giving a total integration of 2 hours and 20 minutes.
Scope: Stellarvue SV4 with SSF6 flattener and IDAS LPR V2 filter.
Camera: full spectrum modified Pentax K10D with cooler.
Guide: Orion SSAG on Stellarvue SV70ED
Mount: Losmandy G11 G2
Guided and Calibrated using Maxim using 21 darks, 64 flats, 256 bias.
Stacked and debayered with DSS
Processed with Pix Insight
Large on Flickr
On Astrobin
Derryk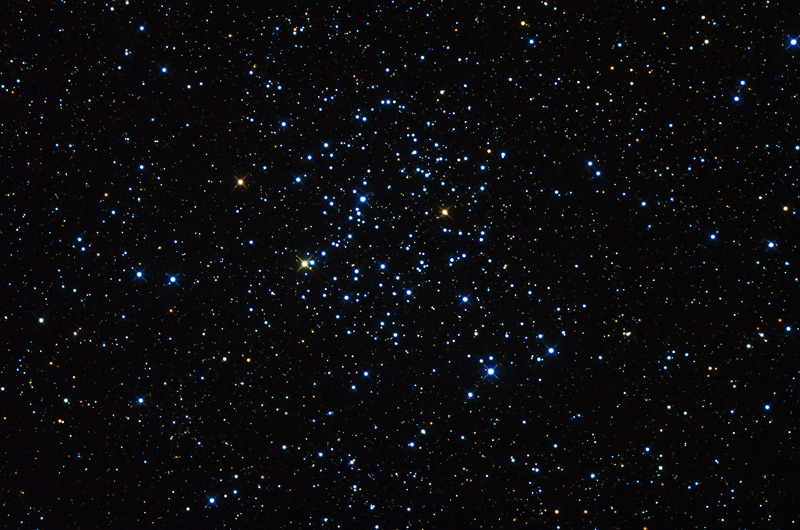 Hello all,
Here is my M35 submission.
Taken December 13-14, 2012 from Lake San Antonio, CA, USA.
Details, Equipment, & Software:
Telescope: Astro-Tech AT6RC w/ AT2FF (FL1370mm f/9)
Camera: Canon T2i (stock)
Mount: Orion Atlas EQ-G
Guide: Orion ST80 w/ SSAG
Capture: Backyard EOS (7x300s lights / 20x darks / 25x flats / 50x bias)
Stacking: Nebulosity 3
Final Processing: StarTools/Photoshop CS5
M35 - Gemini Open Cluster
on Flickr
jdiwnab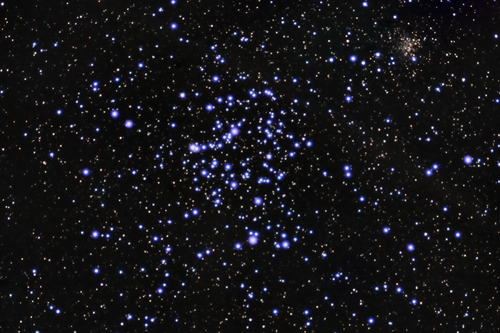 Here's my submission for M35, although there are much better ones already up here.
M35 from 1/21/2013
97x30s ISO1600 Sony NEX-5, 25 darks
Celestron Nexstar 80mm f/11 (900mm fl)
Celestron CG-5 mount, unguided
Stacked and processed in PixInsight
Astrobin link
StoneasRock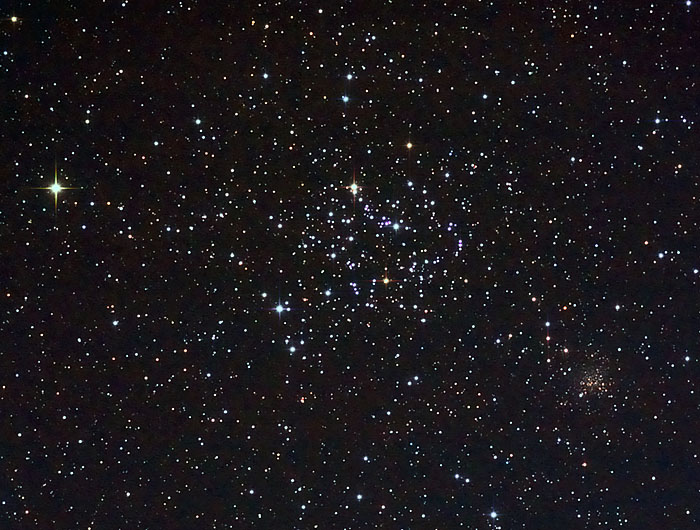 Scope: SkyWatcher 5" reflector
Camera: stock Canon XSI
Mount: LXD 75
Guide : SSAG
Process : DSS + PS4
Integration : 35X2minutes
LP: Red Zone
BKBrown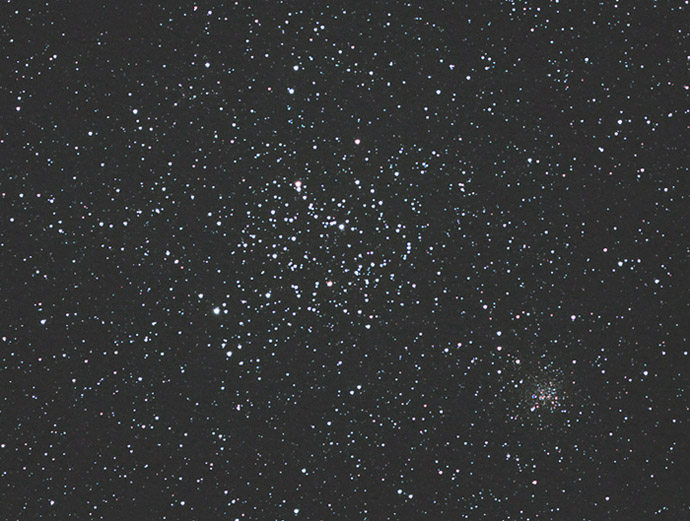 Object: M35

Location: Ashburn, Virginia

Date: 3 January, 2013

Camera: Hutech Modified Canon T1i / 500DH

Filter: Astronomik CLS

Scope: AT65EDQ astrograph

Mount: Orion Atlas

Guiding: No

Guidescope: N/A

Guider: None Used

Subs: 28x120s (56 total minutes)

Darks: 6

Captured with: APT v2.01

Stacked with: DSS

Processed in PS CS 4 w/ Carboni tools

Good Luck to all our entrants!

Charlie

&nbsp