Who has brought us the best image of the Quadrantid Meteor Shower, or any other recent meteor shower like the upcoming Geminids which peaks on the night of December 13th? Vote for your favorite from the following entries:
ldesign1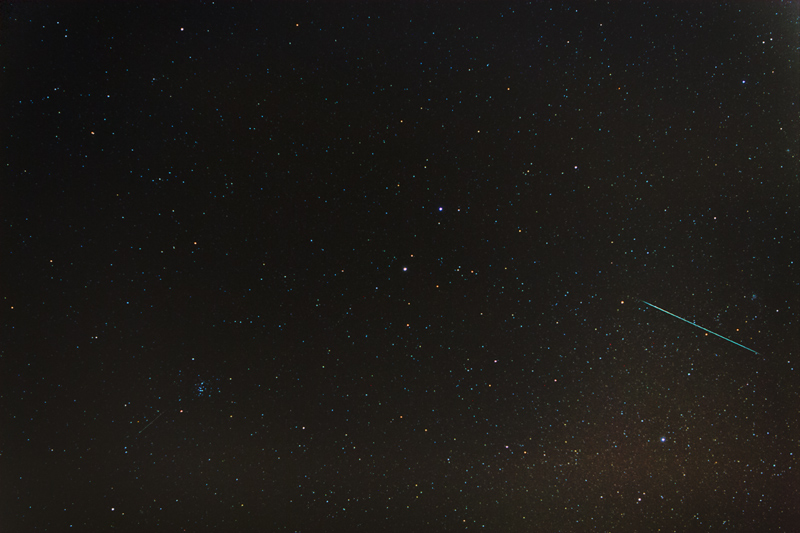 Here's my contribution. I managed to capture two meteors in this part of the sky facing the constellation Gemini.
Geminids Meteor Shower - 2012
Camera: Canon EOS 30D
Optics: Canon EF 24-70mm f/2.8L USM Lens @ 24mm
Frames: 64x30s @ ISO 800 (In-Camera Calibration)
Temperature: 27º F
Time: 5:14 a.m.
Software: DeepSkyStacker, Photoshop CS5
Be sure to check out the higher resolution
Geminids Meteor Shower - 2012
on Astrobin to see the annotations. Click on the image to see it at full screen size.
Nohrmal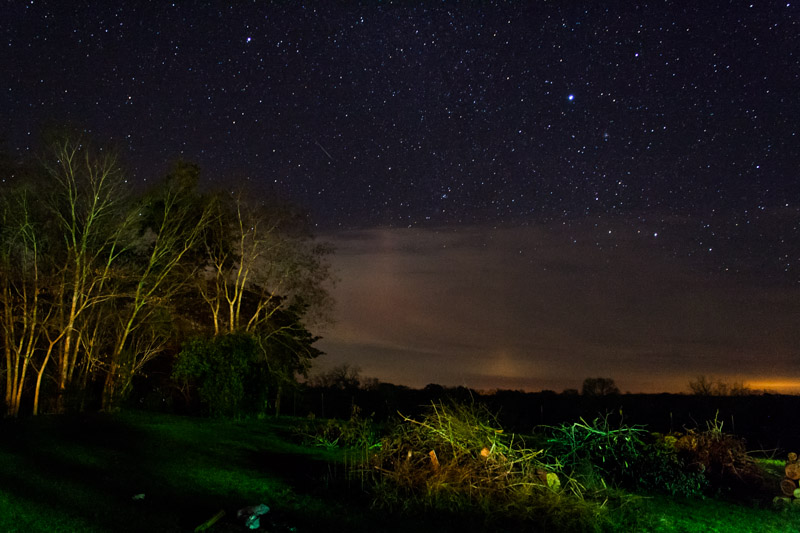 Got lucky and caught one meteor despite the clouds. The meteor is in Monoceros, Sirius & Canis Major are to the right.

Geminids - December 11th 2012 in Texas

Equipment: Canon Rebel 1000D & 18-55mm lens on tripod

EXIF: 18mm, 20s, F3.5, ISO 1600

Software: Lightroom

1920x1080 link

*

&nbsp