We are very pleased and proud to present the January 2013 CCD Imaging Semi-Finalists in the Cloudy Nights Imaging/Sketching Contest.
raxxla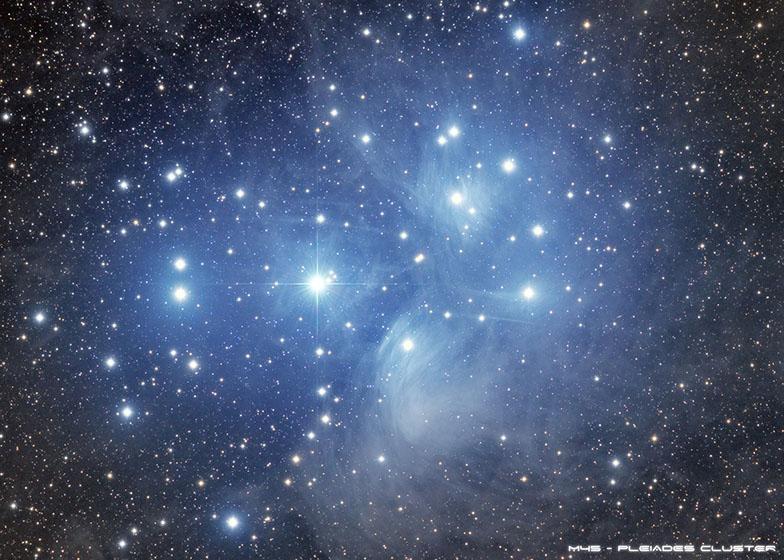 Here's my shot of M45/Pleiades cluster.
LRGB combination of L:19x300s, R:6x250s, G:6x200s, B:7x300s
Telescope: Televue NP101is
Camera: QHY9 mono
Filters: Baader LRGB
Mount: SW HEQ5Pro
Full res image here!
http://users.ntua.gr...rless_small.jpg
Thanks for looking!
Ilias
Mike Wiles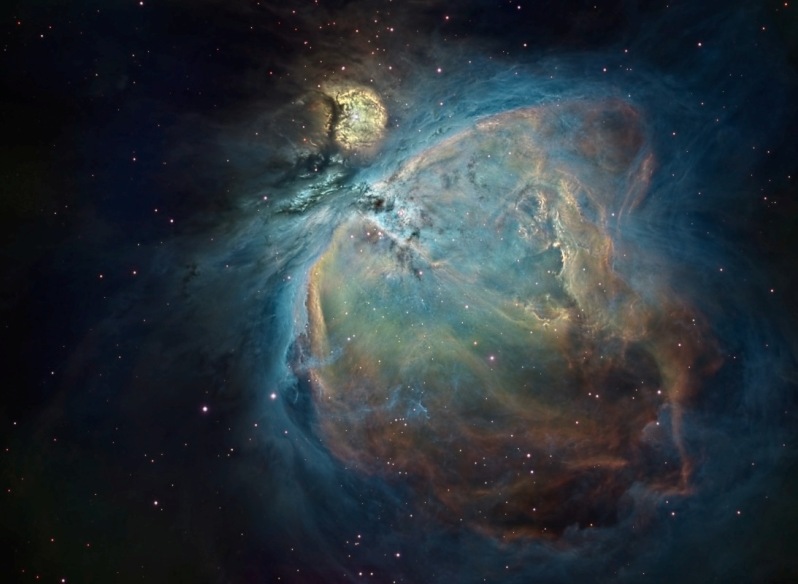 M42 & M43 Hubble PaletteDates:
December 17th through January 4th, 2013 - 7 nights
Location:
Goodyear, Arizona
Telescope:
Explore Scientific ED127CF Refractor - 127mm f/7.5 Carbon Fiber Triplet
Mount:
Astro-Physics AP900GTO CP3
Camera:
SBIG ST-8300m and SBIG FW8-8300 filter wheel
Guiding:
SBIG ST-i Mono and SBIG OAG-8300 off-axis guider
Exposure:
19.1 hours
Capture:
CCD AutoPilot v5, Maxim DL 5.18
Calibration & Processing:
PixInsight 1.7
A larger image can be
seen at Astrobin
Bill Snyder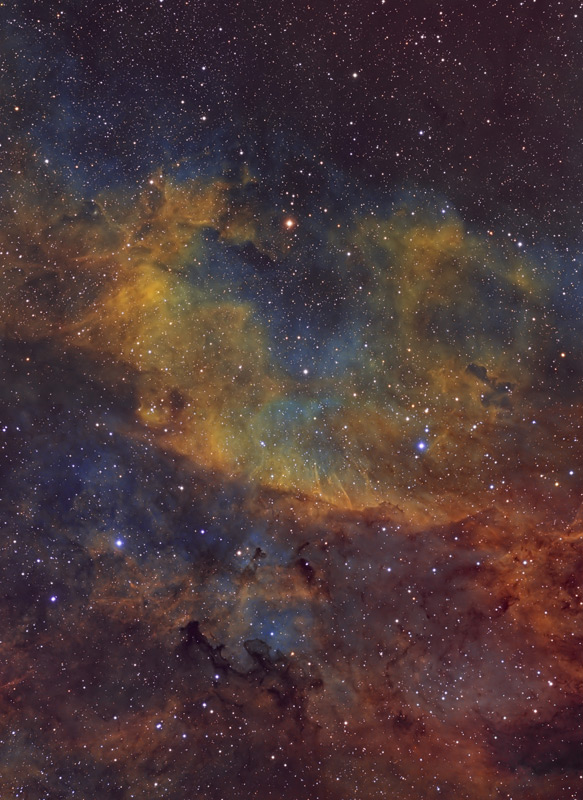 IC1318 South of Sadr Mosaic
Image dates 8/22/12 to 11/16/12
Scope TMB 130mm
Mount Atlas EQG
Camera Apogee 8300
Exposures Ha 9.5hrs OIII 6.5hrs SII 6.5hrs 20min subs x 2 Total 45hrs
Fullsize Link
Jeff in Austin
Good Ole' B33 Horsehead in HaRGB

Taken over several nights ending 1/6/13 in Austin, TX

AT12RC

QSI683 with Astrodon filters

Losmandy Titan

Optec focuser and rotator

CCDAP, Maxim, TheSkyX, Focusmax

Astrobin Full Size Here

Please note that voting will conclude on February 8th at Midnight ET.

Many thanks to all who took part in the contest!

*

&nbsp