Greetings,
Had a bit of fair skies and wanted to try a couple of things. Got a new Baader 685nm filter, and I've been playing around with Winjupos. Pretty spiffy little program.
I did take one long .AVI to see if WJ can derotate the frames, then, process at will.
Seeing and transparency a little better than average, maybe fleeting moments of about a 7 on the ole 'P' scale...
Oh yeah, the image...

[image]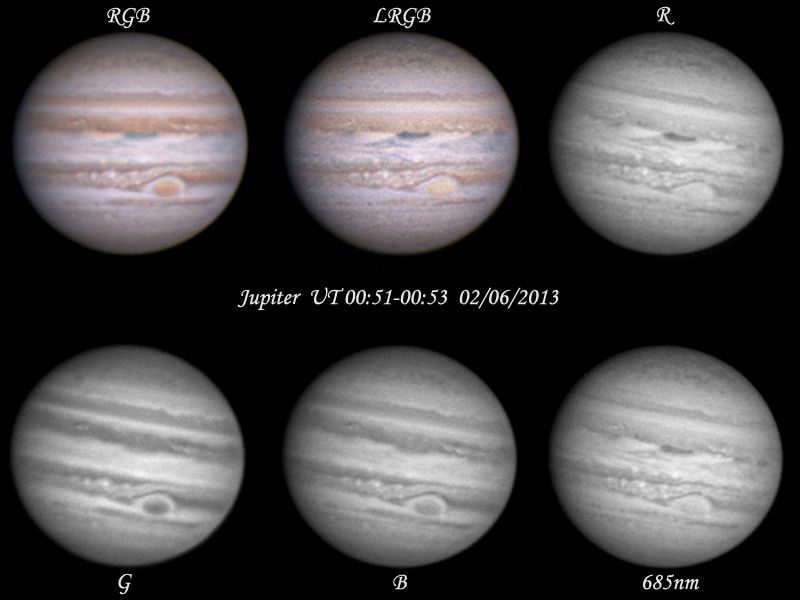 [/image]
Cheers, Tim.