I bought a telescope from an acquaintance. He wanted it out of his garage. It looks like a 6" newtonian on a GEM, but it is completely un-labeled.
Is there any way for me to tell who may have made it, and what the f-ratio is? Here are some photos: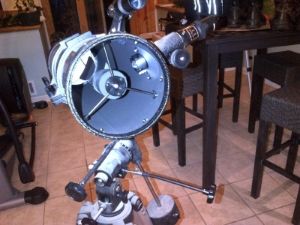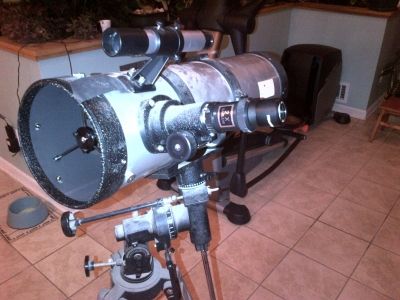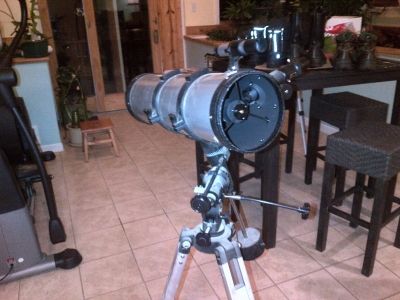 It came with a 2x barlow, some plossi eyepieces (25, 10, 6.5mm), and a couple filters. Everything moves and nothing looks broken.
Any insight on what I have would be useful. Thanks!
DJ