Who has brought us the best M81/M82 Galaxies? Vote for your favorite from the following entries:
Raginar
SMigol
Here's my M81/M82 from the night of Feb 16/17 2013 as taken in the suburban backyard in Menlo Park, CA, USA.
Stack of 10 subs at 1200 seconds each at 100 ISO for 3 hours 20 minutes of integration using a modified, cooled Pentax K10D DSLR.
Imaging scope is a Stellarvue SV4 with SSF6 flattener and IDAS LPR filter.
Guided by Stellarvue SV 70ED with SSAG using Maxim DL.
Losmandy G11 with Gemini 2 with PEC.
Calibrated with Maxim DL using 256 bias, 64 flats, and 17 darks (3C) and bad pixel map.
Stacked and debayered using DSS.
Processed with Pix Insight.
Large on flickr
Large on Astrobin
p1taylor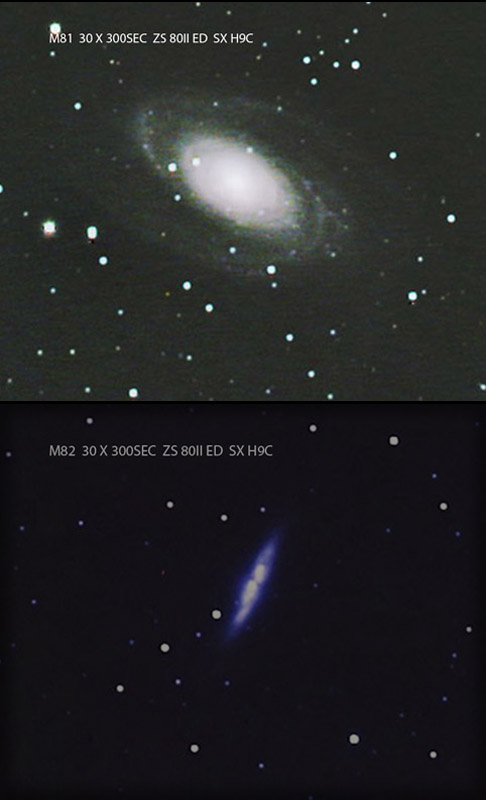 Cannot get M81 and M82 on CCD at same time, 30 x 300 seconds, scope ZS 80II ED, camera SX H9C, guided Meade RCX 10" and PHD, prosiest in Photoshop.
peter
pambas
Taken Feb 14 2013
40 x 90" ISO 1000
16 Darks
20 Flats
20 Bias
AT72ED on a CG4 with a Nikon D80
DSS & Photoshop CS6
My third attempt at astrophotography, haha, I think I'm in way over my head.
On Flickr
On Astrobin
SergeC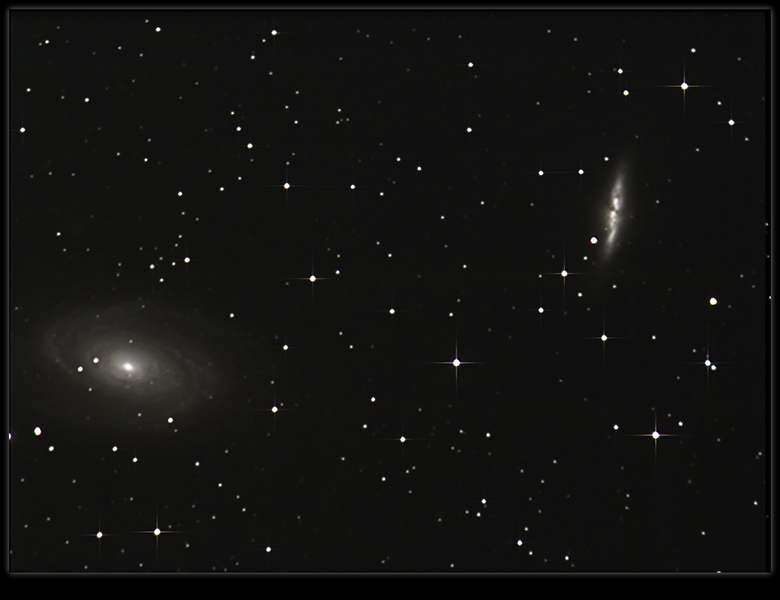 Captured Feb 02 2013, about 5 miles southwest of High Springs, FL
Imaging scope: Orion ST80 mounted atop a Meade 2080
Camera: Orion StarShoot G3 Color
Filter: Baader UV/IR cut
Mount: Celestron CG5-ASGT
Guided through the cat with a 0.3X reducer using an Orion SSAG and PHD
10 X 180 sec
10 darks used to make a bad pixel map
Captures, stacking and initial processing in Nebulosity 3, additional processing with FITS Liberator 3 and Photoshop CS6
Derryk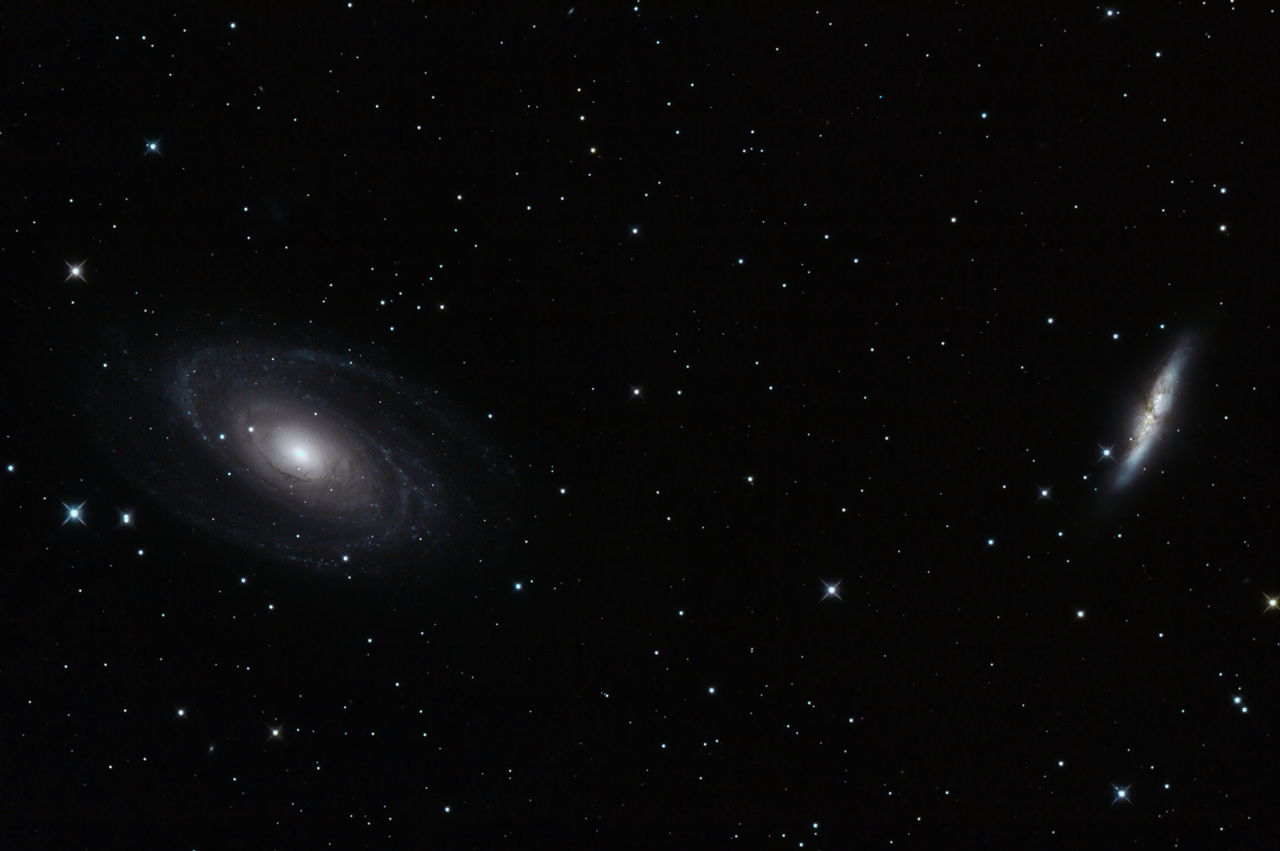 Here is my submission.

Taken January 12-13, 2013 from Lake San Antonio, CA, USA. Total integration: 100 mins.

Details, Equipment, & Software:

Telescope: Astro-Tech AT6RC w/ AT2FF (FL1370mm f/9)

Camera: Canon T2i (stock)

Mount: Orion Atlas EQ-G

Guide: Orion ST80 w/ SSAG

Capture: Backyard EOS (20x300s lights / 20x darks / 25x flats / 50x bias)

Stacking: Nebulosity 3

Final Processing: StarTools/Photoshop CS5

Higher Resolution on Flickr:

M81 & M82

Thanks for looking.

*

&nbsp