Who has brought us the best Messier 44 (The Beehive Cluster)? Vote for your favorite from the following entries:
iverp OK since no one else has submitted anything yet, here is the best I've been able to do with M44 this month of February 2013.
Meade DSI-IIc, on a 135mm camera lens.
30 frames stacked with Envisage.
Levels and Gamma with RegiStax.
(As you review my image, be sure to take into consideration the Name of this web site.)
budafuko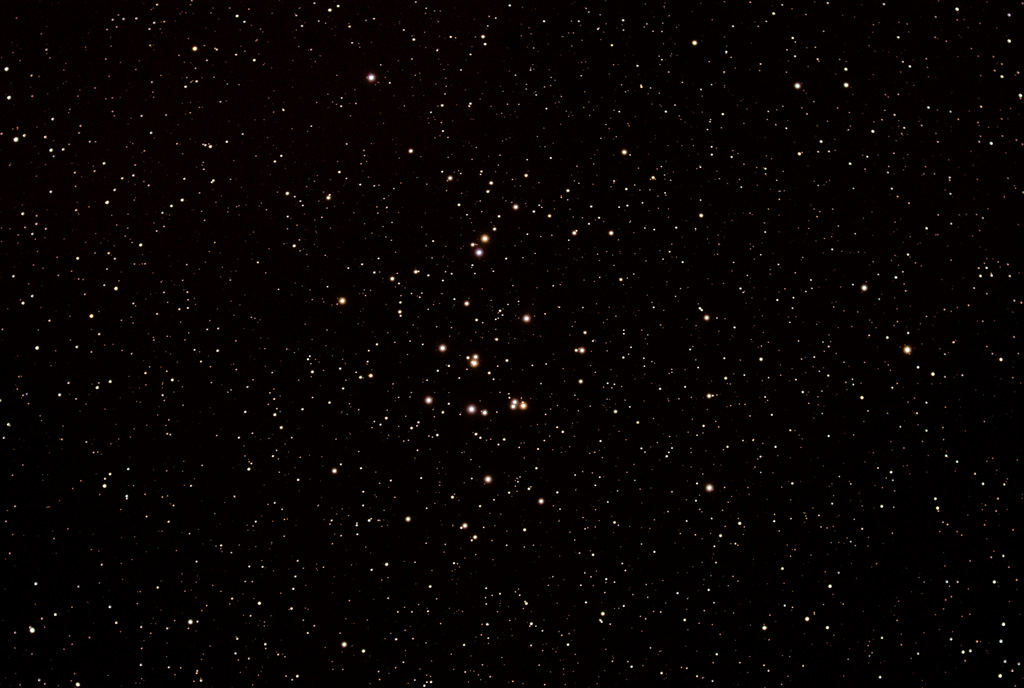 Taken February 12, 2013 in Southwestern PA

Orion ED80 .8x focal reducer

CG5-GT

SSAG Mini guidescope

Pentax K200D

14 x 180s lights

10 x 180s darks

Stacked/processed with DSS and Gimp

Good Luck to all our entrants!

Charlie

&nbsp