We are very pleased and proud to present the February 2013 CCD Imaging Semi-Finalists in the Cloudy Nights Imaging/Sketching Contest.
Terry R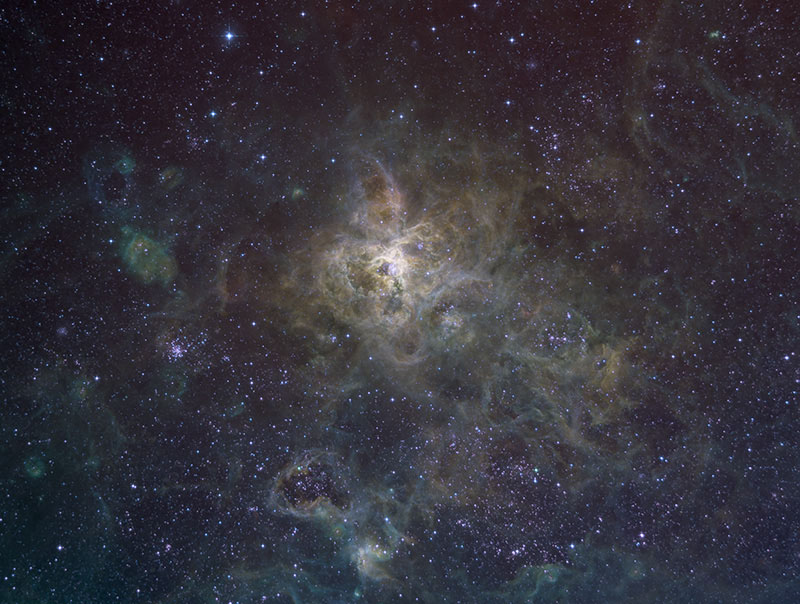 This image started out as a test under the glorious light dome of Melbourne, Australia. I am located just 15 km (~10 miles) from the CBD of Melbourne. The intent was to focus on debugging, measuring, and recording as much as I could from about my equipment. Well in the end, I learned a lot, and also had seven nights of data to play with.
If you get to see this target at dark sky, it is a real treat. You can see the structure with a fairly modest scope. I have seen it through a 14 inch scope, WOW. It really does look like a giant spider in space.
Data:
Vixen R200SS with comma corrector (f4 8 inch newt) – stock focuser
Astro-Physics AP900 mount.
First generation ST-8300 mono running at -15C
Baader Narrowband Filters:: SII 8nm, H-alpha 7 nm, and OIII 8.5nm
Exposure times:
SII 17 x 20 min mapped to Red
Ha 18 x 20 min mapped to Green
OIII 16 x 20 min mapped to Blue
Processing
Processed with CCDStack2 and Photoshop 6
Terry
Dan Crowson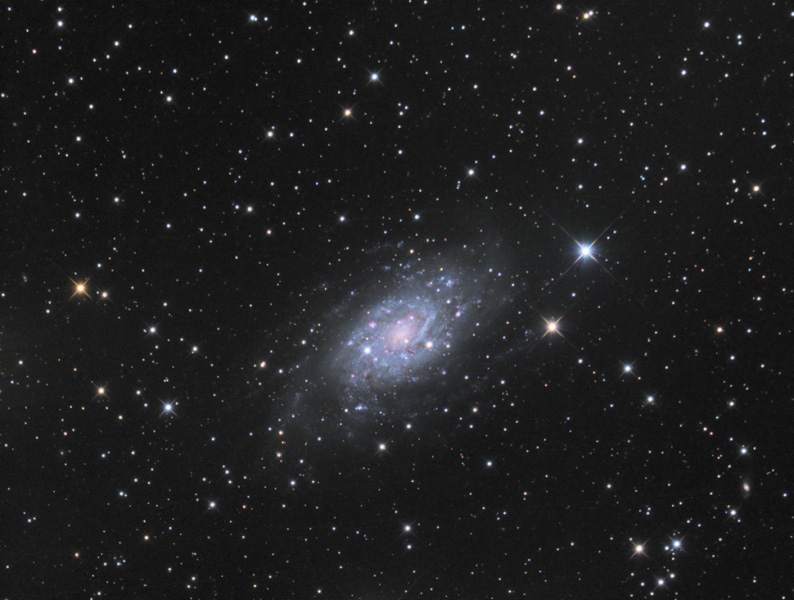 Here's my entry:

NGC 2403 is an intermediate (between barred and unbarred) spiral galaxy approximately 8 million light-years away in Camelopardalis.

Luminance – 12x900s – 180 minutes – binned 1x1

RGB – 4x900s – 60 minutes each – binned 2x2

360 minutes total exposure – 6 hours

Imaged February 11th, 2013 at the Danville Conservation Area (New Florence, Missouri) with a SBIG ST-8300M on a 6" Astro-Tech AT6RC at f/9 1368mm.

See the link to the full size version below.

LRGB Full Size

Dan

Please note that voting will conclude on March 8th at Midnight ET.

Many thanks to all who took part in the contest!

*

&nbsp