So not sure how all this is going to turn out but we will see.
The Project: Make a telescope to hold a F4.5 20.03" by 1" thick 22lbs quartz mirror being made by Carl Z with a Lockwood 3.5" Flat.
Photos of work done to this point, will add as I get more done.
To help with weight I have used carbon fiber over balsa. Very light and very strong.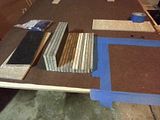 For the rings I am using a composit honeycomb board also very strong and very light. The stuf is used in aircraft.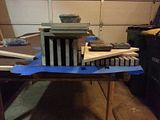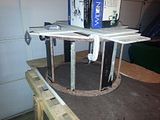 [IMG]
[img]http://i245.photobucket.com/albums/gg48/ORduner/th_20130322_043516.jpg[/img]
[url=http://s245.photobucket.com/user/ORduner/media/20130322_043340.jpg.html][img]http://i245.photobucket.com/albums/gg48/ORduner/th_20130322_043340.jpg[/img]
I hope when done the telescope with mirror will be under 40lbs