Hello all,
I'd like to share a new PDF atlas I've assembled (even gave it a name this time :o)
http://www.deepskywa...nter-atlas.html
The idea was to make a (relatively) detailed atlas for deep sky observers, with stars plotted down to magnitude 10.2 and deep sky objects down to magnitude 14. It has a clean appearance, without clutter of information, and readable labels which do not overlap stars . There are 101 pages overall which cover entire sky (30x40° double page spreads), and additional 8 pages with 21 detailed supplement charts. Best DSOs are marked with a star symbol (Messier, Herschel400 and Caldwell objects). Also there are two index maps, navigation marks, common names, marked double stars, RA/DEC grid (epoch 2013), constellation lines.
I designed it for A3 portrait printing, at 600dpi in black & white. It looks, however, quite usable on A4 as well (your choice).
This is an example of Scorpius region: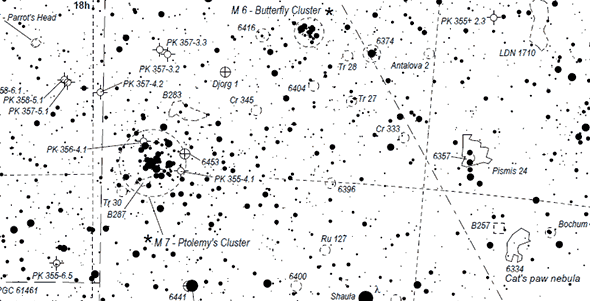 And this is a part of close Virgo cluster close up chart: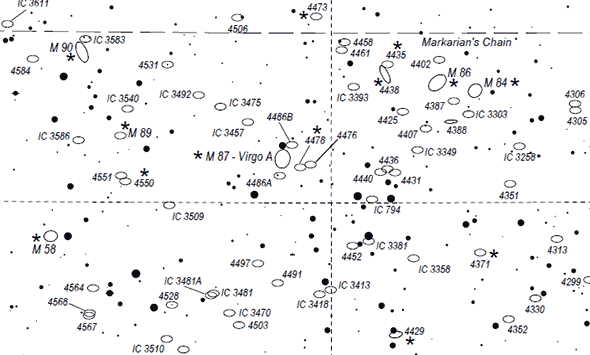 Some example charts:
Chart 9
Appendix 14
.
Direct download link of the
full version (40MB PDF file)
,
Or you may find additional download mirrors on my site, including version limited to -60° and -35° degrees of declination.