Here are the the March 2013 DSLR Semi-Finalists in the Cloudy Nights Imaging/Sketching Contest.
willem123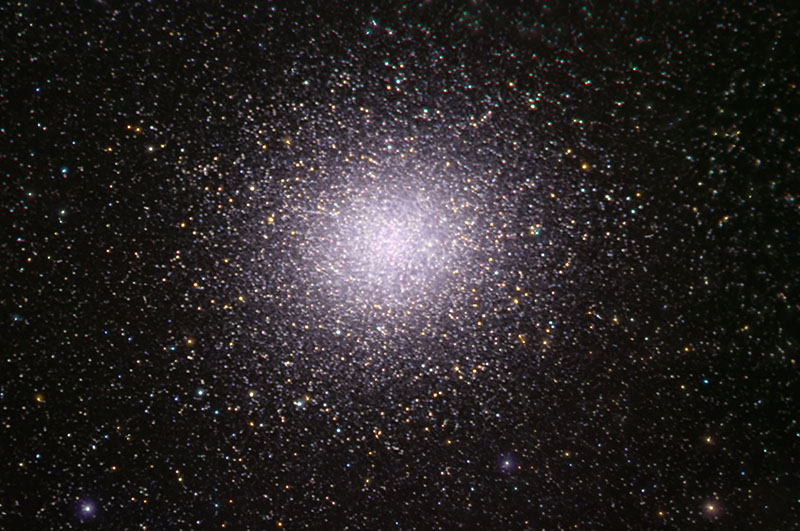 Hi guys,
NGC 5139 - Omega Centauri (the mother of all globuler clusters).
24 x 5min. subs + darks and 10 x 60sec. subs. Modified Canon 1100D(T3), Skywather 120ED pro refractor, SW EQ6 mount guided with Celestron Nexguide.
Larger version:
http://astrob.in/37475/
jgibson1@emich
Hello,
Orion's belt and sword region.
Larger Version
Image acquired from Coronado National Forest (Southeastern AZ) @ ~6000 feet on 02/09/2013
28 x 4min (112 mins)
ISO1600
Modded 350D w/200mm f/2.8L @ f/3.5
Atlas EQ/G
AG w/Orion 80ED + Orion Deep Sky Imager
Clear Skies,
Jason
srosenfraz
Here's my entry - the Leo Triplet:

High Resolution Version

and more image information available at

http://www.astronome...php?c=113&p=490

Image Details:

Base 200mm image is from 119 x 10 min subs at ISO 800 plus 64 x 5 minute subs (25 hours total) at ISO 800 captured with a Gary Honis modified Canon 450D (Baader mod) using a Canon EF 200mm f/2.8L II USM prime lens at f/3.5. Guiding was through a Celestron C-8 using a ONAG on-axis guider, Lodestar autoguider and Phd Guiding.

M65 and M66 detail image is from 89 x 5 minute subs at ISO 1600 (7 1/2 hours) via an orange tube Celestron C-8 at 1160mm (f/5.8) with the same modified Canon 450D. Guiding was through a Celestron C-8 using a ONAG on-axis guider, Lodestar autoguider and Phd Guiding.

NGC 3628 detail image is from 329 x 3 minute subs at ISO 1600 (16 1/2 hours) via an orange tube Celestron C-8 at 1260mm (f/6.3) with the modified Canon 450D. Guiding was with an Astro-Physics 80m f/11 guidescope using an Orion SSAG and Phd Guiding.

Thanks for looking!

Please vote for your favorite image to send to the finals. Voting will conclude on April 8th at Midnight ET.

Many thanks to all who took part in the contest!

*

&nbsp