Who has brought us the best image of Comet PANSTARRS? Vote for your favorite from the following entries:
lakeorion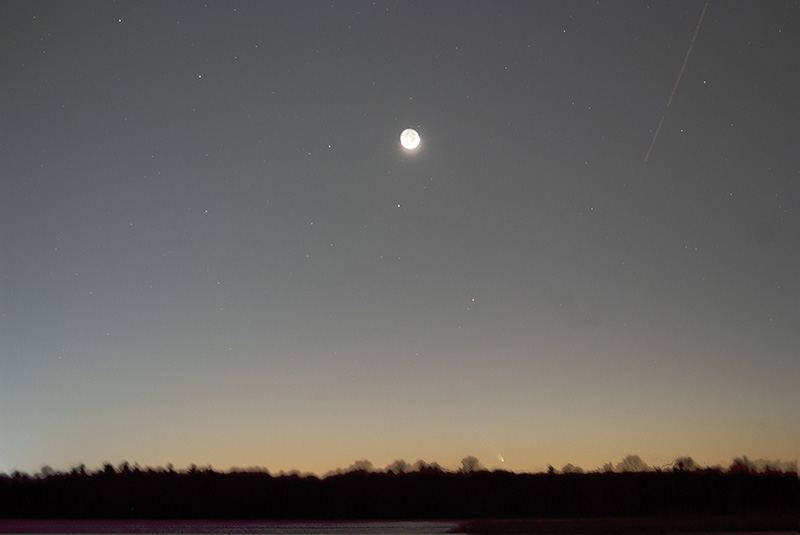 03-13-13 taken over Lake Sixteen in Lake Orion Twp.
Fujifilm IS Pro with Nikon AF-S DX 55-300 zoom @ 55 mm. IDAS UV/IR filter.
Mounted on Ioptron SmartEQ Pro.
9 shot HDR
Full size here
svtdoug
Surprised there aren't more submissions. So here is my humble quick shot, taken the night of 3/16/13, atop a ridge in Gig Harbor, WA, looking west over Henderson Bay. Shot with Nikon D5000, 5 sec at f5, iso1600, zoomed to 200mm. Camera held on dash of car looking through windshield! I was amazed I got anything. Shot a little over an hour after sunset.
txairman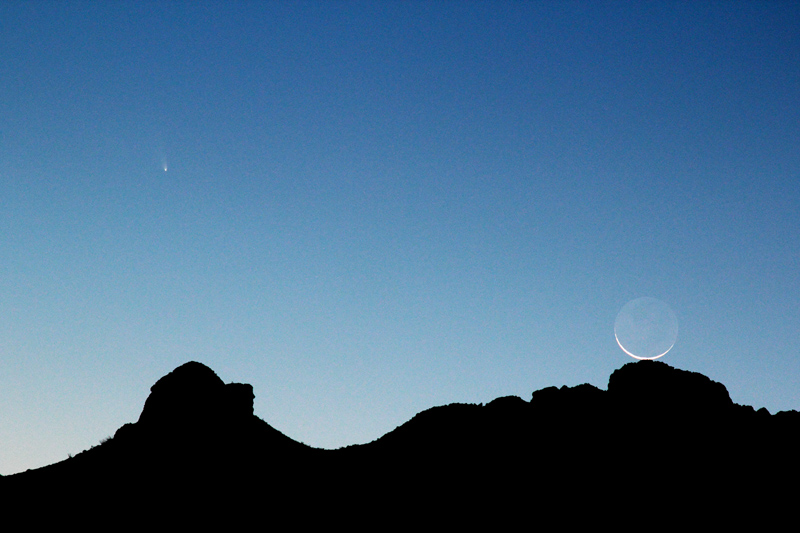 03/12/2013
Big Bend National Park, Texas
Canon T3i, 180mm, f4
1/4s, ISO 1600
CG-4 Omni mount with tracking
rflinn68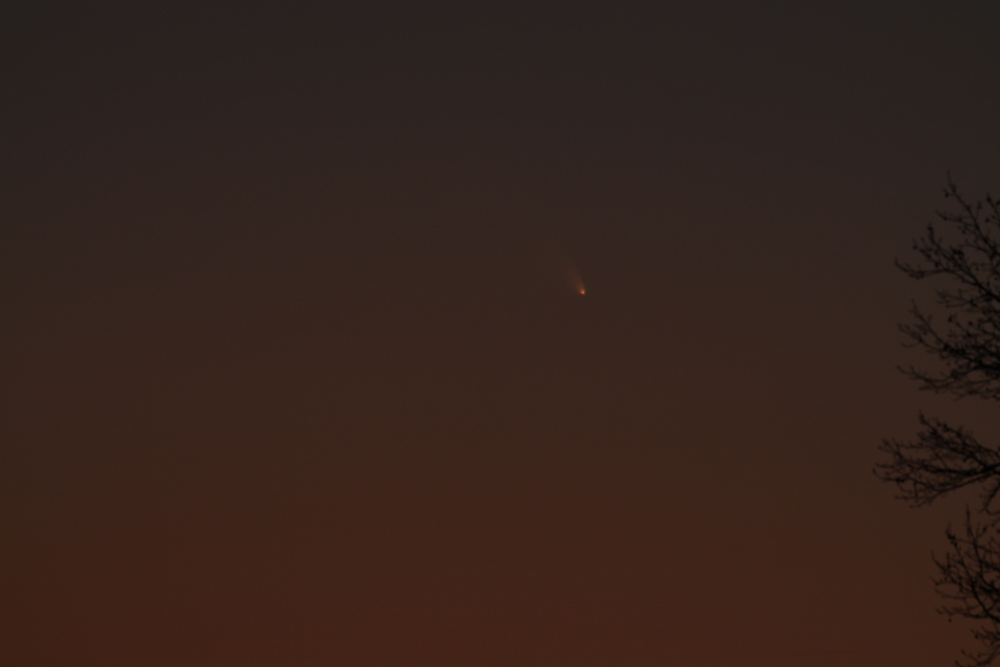 Here's mine. Just a single 2 sec shot with a Canon T3 in the AT65EDQ from Hagarville, Arkansas
kargan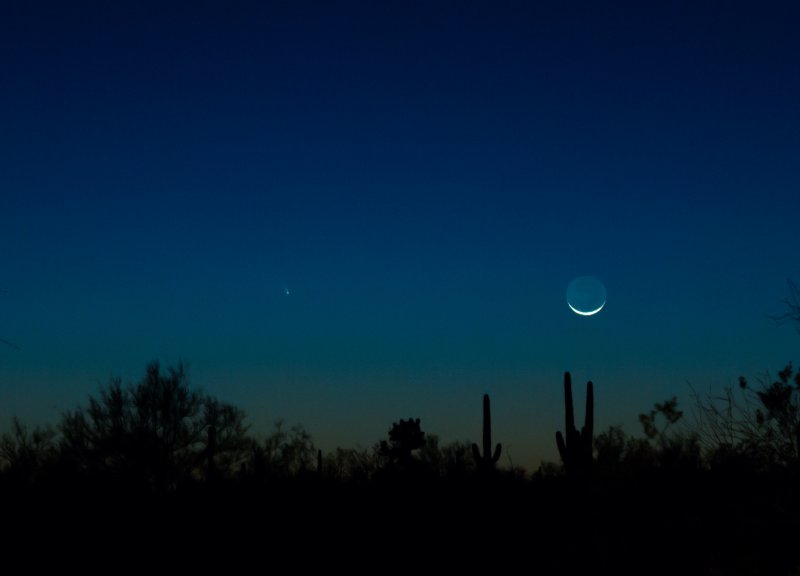 My first submission! This was taken 3/12/13 from Phoenix, AZ. Used standard tripod, no scope. Camera was a Canon T2i with a 300mm Tamron lense. 1 second exposure, 800 ISO.

Thanks!

Rick

*

&nbsp