Who has brought us the best IC 2177(Seagull Nebula) and NGC 2359(Thor's Helmet Nebulosity) both in one frame? Vote for your favorite from the following entries:
SMigol
I tried this target this past month and it was a significant challenge for my setup. It really pushed me to understand more about technique and process. In the end, I'm glad for the opportunity to try it and learn.
Shot from the backyard in Menlo Park, CA, USA on one night from March 12-13, 2013.
Six 1200 second subs at 100 ISO with a cooled full-spectrum Pentax K10D DSLR.
Used a Pentax SMC TAKUMAR/6x7 1:4/200mm lens with the K mount adapter.
Two filters used: IDAS LPS P2 on the lens and a Baader Ha filter inside the adapter.
Guided with the Orion mini guider with the SSAG.
Guided and Calibrated with Maxim
Stacked and processed with Pix Insight
Larger on flickr
Larger on Astrobin
willem123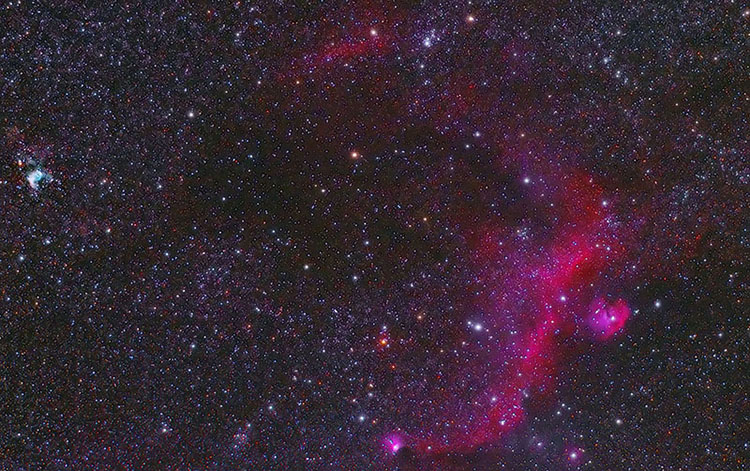 Hi guys,

IC 2177 and NGC 2359,

17 x 360sec subs + darks, Modified Canon 1100D(T3), Sigma lens 200mm, SW EQ6 mount guided with Celestron Nexguide.

*

&nbsp