Who has brought us the best M46 - Open Cluster in Puppis? Vote for your favorite from the following entries:
rflinn68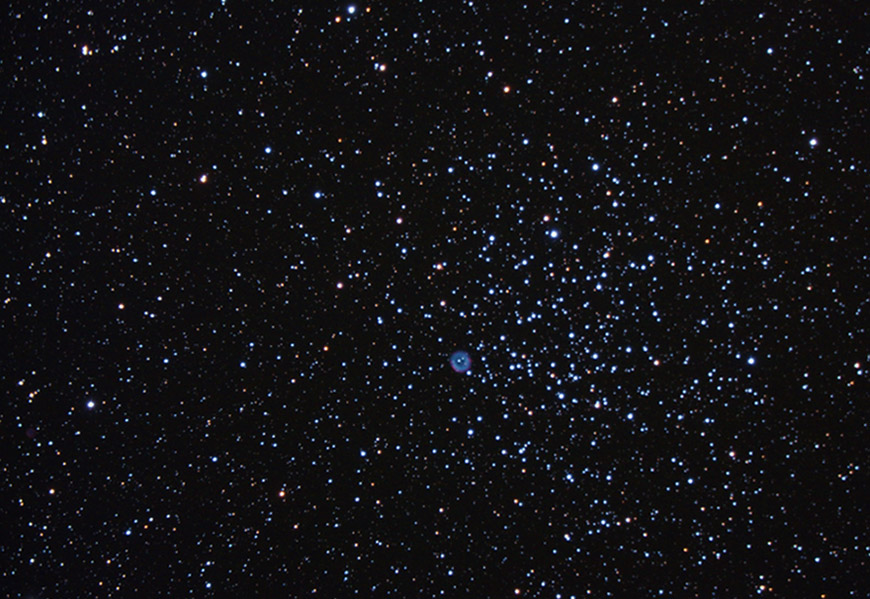 Here's my entry, which I took from my backyard in Hagarville, Arkansas on March 6th 2013. M46 with NGC 2438 and PN G231.4+04.3 (left side).
31X120sec at ISO 800
Scope: Celestron 8" SCT
Mount: CGEM DX
Guiding: Orion SSAG with ST80
Camera: Gary Honis modified Canon T3
Reducer: Celestron f/6.3 reducer/corrector
Capture: BackYardEOS
Stacking: DeepSkyStacker
Processing: PS CS3
Full resolution
here
SergeC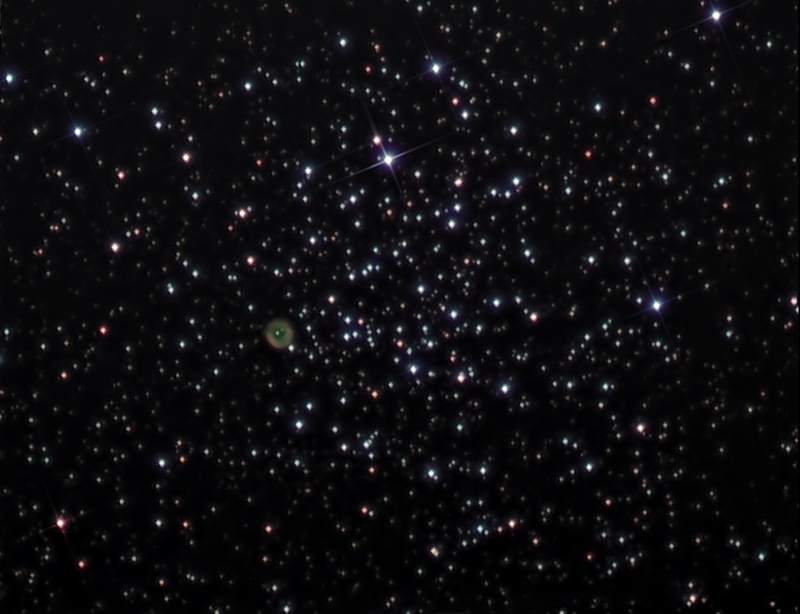 Here's my go at M46 and NGC2438.
Location: Gainesville, FL (suburban backyard Bortle orange zone)
Date: 3/10 and 3/14/2013
Imaging scope: Orion ST120 (120mm f5)
Camera: Orion StarShoot G3 color
Mount: CG5-GT
Guiding: SSAG on Orion ST80 driving PHD
Capture: Nebulosity 3
Frames: 10x300s, 15x240s, appropriate darks, flat lights and flat darks
Processing: pre-processing and stacking in Nebulosity 3, initial stretch in FITS Liberator, final processing in PS CS6
Thanks for looking!
pambas
AT72ED on a CG4 with a Nikon D80.
Lights: 76 x 45" ISO 1600
Darks: 20
Flats: 30
Bias: 30
DSS & Photoshop CS6
On Flickr
Full photo, no crop
Reese
My m46 taken in my backyard outside of Hughesville, PA
Scope Celestron C8 sct
mount Meade lxd75
camera Canon 300D
exposures 3x4min guided
stacked in DSS
Process in old Photoshop 6
StoneasRock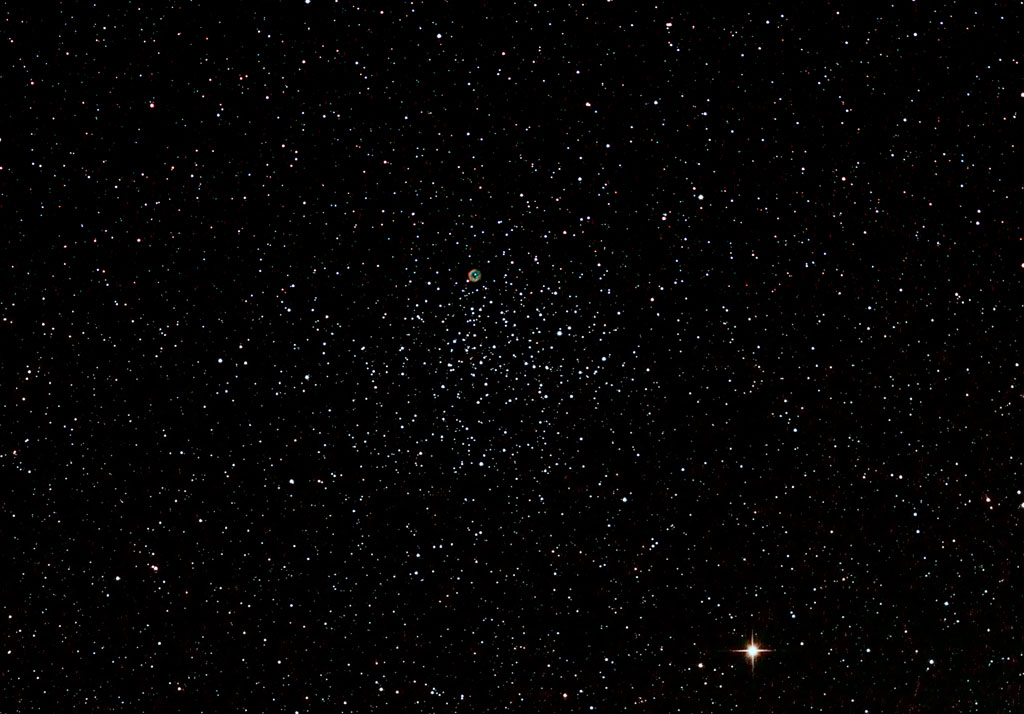 SkyWatcher 5" reflector

LXD75 guided with SSAG PHD

90 minutes of 30 seconds integration.

Canon stock XSI.

Good Luck to all our entrants!

Charlie

*

&nbsp