Downsizing from DM6/Planet ?
Started by
Mark9473
,
Apr 19 2013 04:15 AM
Posted 25 April 2013 - 03:47 AM
Sorry mark edited

---
Posted 26 April 2013 - 05:19 PM
As soon as I get a replacement dovetail bar for the undersized unit on the Mewlon 210 I will be running my Mewlon on a DSV-3 from Desert Sky Astro. I've had the 152mm f/5.9 Kunming achromat on it (3-feet long, 24#), and that combination is adequate. Anything lighter and/or with a smaller moment arm is a piece of cake. As an added bonus you can mount two OTA's side by side, something you can't do with mounts like the DM-6.
DSV-3 with said fatchromat atop: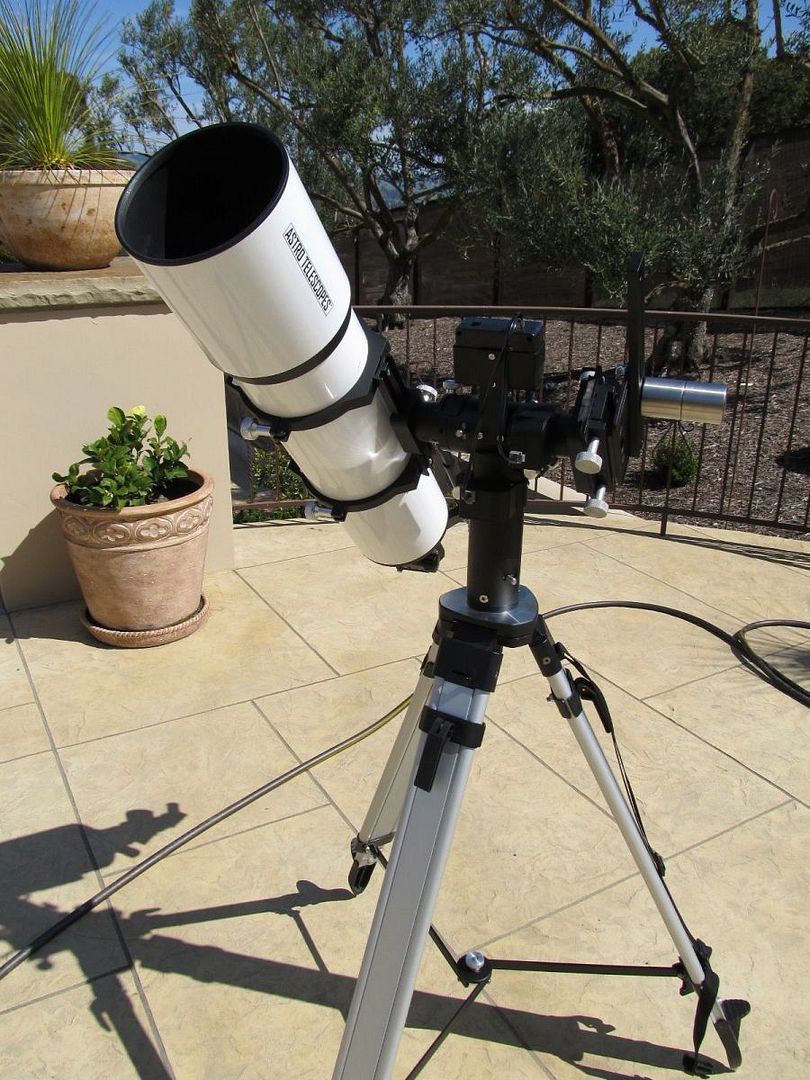 Normally I run that OTA on an Orion Atlas, for reference.
Regards,
Jim
---
Posted 27 April 2013 - 04:41 PM
What's the settle down time when gou give a knock to that tripod, Jim?
I notice you have a few counterweights on the mount. Is that because the azimuth motion otherwise becomes too stiff?

---
---