Who has brought us the best image of NGC 5907? Vote for your favorite from the following entries:
jgibson1@emich
Considering I will not be able to collect more data before the end of the month I shall post my attempt at NGC5907.
Image Details:
8" f/4.9 w/MPCC
Atlas EQ-G
Autoguided - 80ED + Orion Deep Sky Imager + PHD
42 x 4min (2.8 hours) @ ISO1600
Location: Coronado National Forest (Near Chiricahua National Monument, Southeastern Arizona)
Clear Skies,
Jason
srosenfraz
Here's my try at it:
High Resolution version
and more image information available at
http://www.astronome...php?c=113&p=495
This image was made from a stack of 123 x 5 minute subs (10 1/4 hours total exposure) at ISO 1600 taken with an Orange tube Celestron C-8 and a Gary Honis modified Canon 450D (Baader mod). Guiding was with an ONAG on-axis guider, Lodestar autoguider, and Phd Guiding.
Thanks for looking!
svtdoug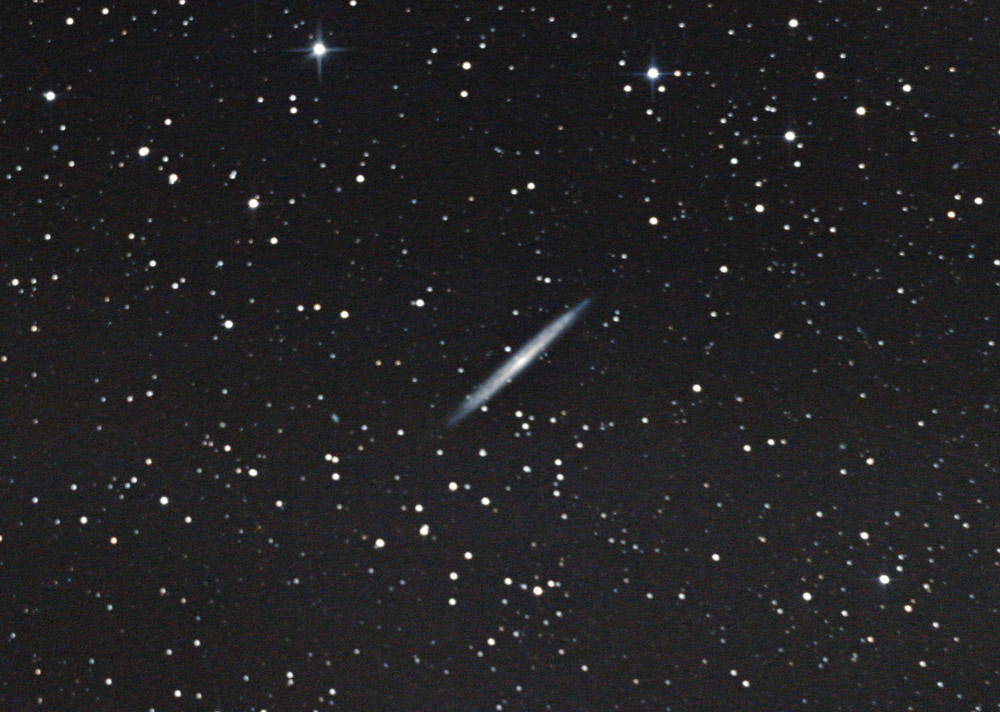 Here is my attempt at NGC5907 in the spirit of participation. Could not bring out the details, probably should have used the modded dslr, instead I used the unmodded one.

Telescope: Orion 8" Astrograph with Baader MPCC

Camera: Canon unmoded XSi

Mount: Celestron CGEM (self hypertuned)

Guiding: Orion SSAG with Orion ST80

Acquisition: BackYardEOS

Stacking: DeepSkyStacker

Processed: PhotoShop CS3

11 x 10 min subs for total of 1hr 50min.

*

&nbsp