Who has brought us the best image of the Leo Triplet? Vote for your favorite from the following entries:
SMigol
Here's my Leo Triplet from back in February 2013. Taken on Feb 13 & 14 in my backyard in Menlo Park, CA, USA, it's a stack of 31 subs at 1200 seconds (10 hours of integration) at 100 ISO using a cooled Pentax K10D DSLR.
Shooting details:
Telescope: Stellarvue SV4 with SSF6 flattener and IDAS LPS P2 filter
Camera: Full spectrum modified Pentax K10D with cooler at 4C
Mount: Losmandy G11 with Gemini 2
Guided: SSAG on SV70ED with Maxim
Calibrated with Maxim
Stacked and debayered with DSS
Processed with PixInsight
Larger on Flickr
Larger on Astrobin
rflinn68
Here's mine from my backyard in Hagarville, Arkansas on March 31st, 2013. 30X300 at ISO 800
Telescope: AT8IN with Celestron/Baader MPCC
Camera: Gary Honis Baader modded Canon T3
Mount: Celestron CGEM DX
Guiding: Orion SSAG with Orion ST80
Acquisition: BackYardEOS
Stacking: DeepSkyStacker
Processed: PhotoShop CS3
Full Resolution Version
SergeC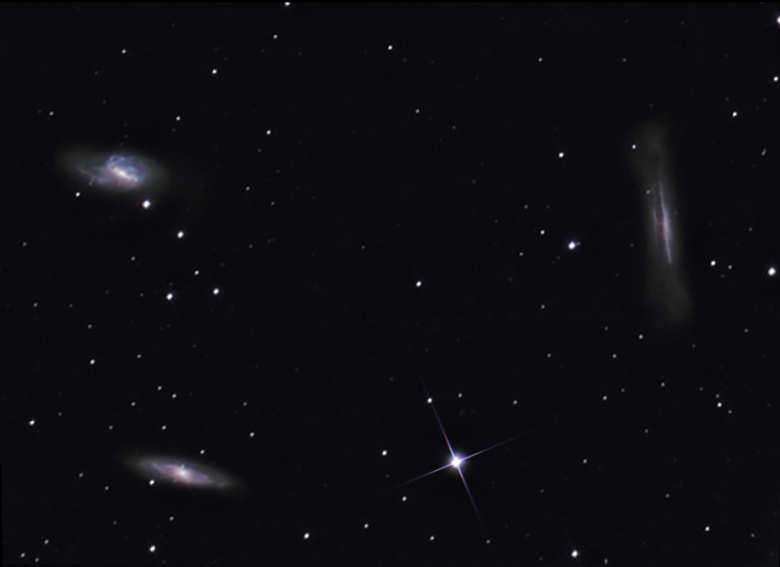 Here's my version, captured on 3/16, 3/30 and 4/6 from my back yard in suburban Gainesville.
Imaging scope: Orion ST80
Camera: Orion StarShoot Deep Space G3
Mount: CG5-GT
Guiding: SSAG through Orion ST120 driving PHD
Filters: Orion broadband LP, Baader UV/IR cut
Acquisition: Nebulosity 3
Lights: 29x300s; 24x360s
Darks, flats and bias applied
Processing: stacking in Nebulosity 3, initial stretch in FITS Liberator, final processing in PS CS6
svtdoug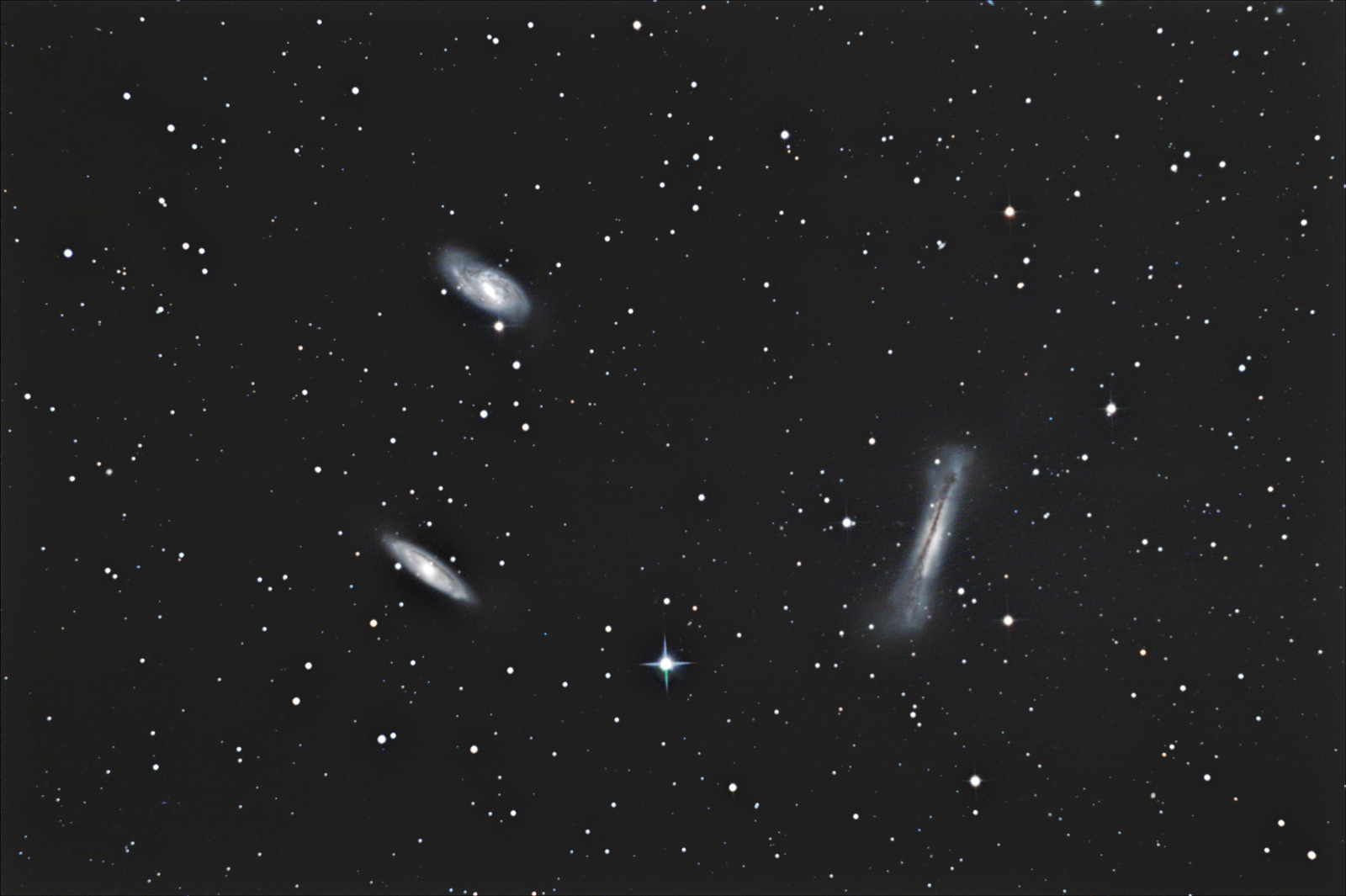 This is my attempt at the Leo Triplet - taken at the Camp Delany Star Party, Sun Lakes, WA, on the night of April 11, 2013.

Telescope: Orion 8" Astrograph with Celestron/Baader MPCC

Camera: Canon modified XSi

Mount: Celestron CGEM (self hypertuned)

Guiding: Orion SSAG with Orion ST80

Acquisition: BackYardEOS

Stacking: DeepSkyStacker

Processed: PhotoShop CS3

19 x 5min subs for total of 1hr 35min.

Link to higher res image:

web page

*

&nbsp