We are very pleased and proud to present the May 2013 CCD Imaging Semi-Finalists in the Cloudy Nights Imaging/Sketching Contest.
alpal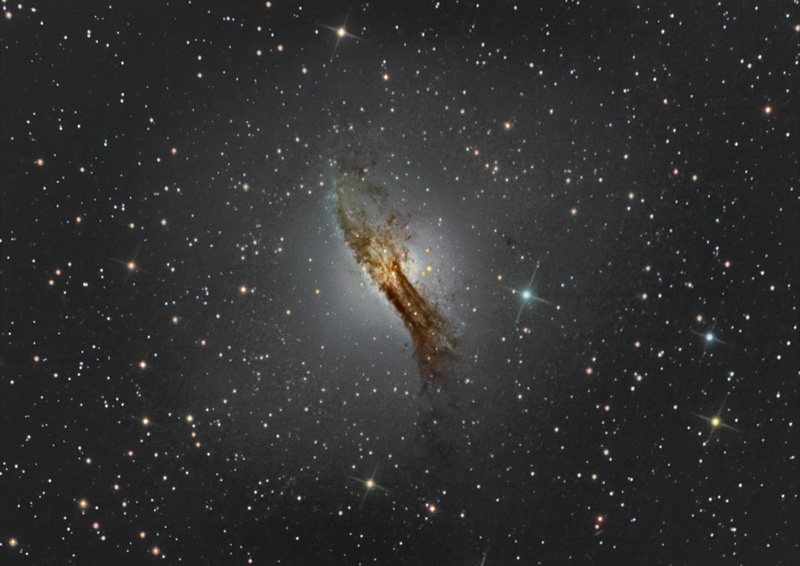 Centaurus A galaxy NGC 5128.
From Melbourne Australia outer suburb on May 9th at zenith.
Telescope: 8" f6 Newt.
Modified NEQ6 pro mount.
TS9 OAG with Lodestar guider & PHD guiding. Baader RCC.
12 frames at 10 minutes each - total integration time 2 hours, bin 1x1.
Darks & flats applied in DSS.
3 x 10 minutes each of LRGB with QHY9 mono camera at -30°C.
Gain 5% offset 100.
Used an Astronomik CLS-CCD 2" ALP filter in front of all filters.
120s frames each of RGB used for bright stars.
Processing with: DSS, Fits Liberator, PS CS5, Fitswork4.
Crop from center of larger frame as 2 x drizzle median stack.
See full frame in flickr.
Larger 1600 pixel wide version - press F11 - here:
http://www.flickr.co...041386/sizes/o/
Terry R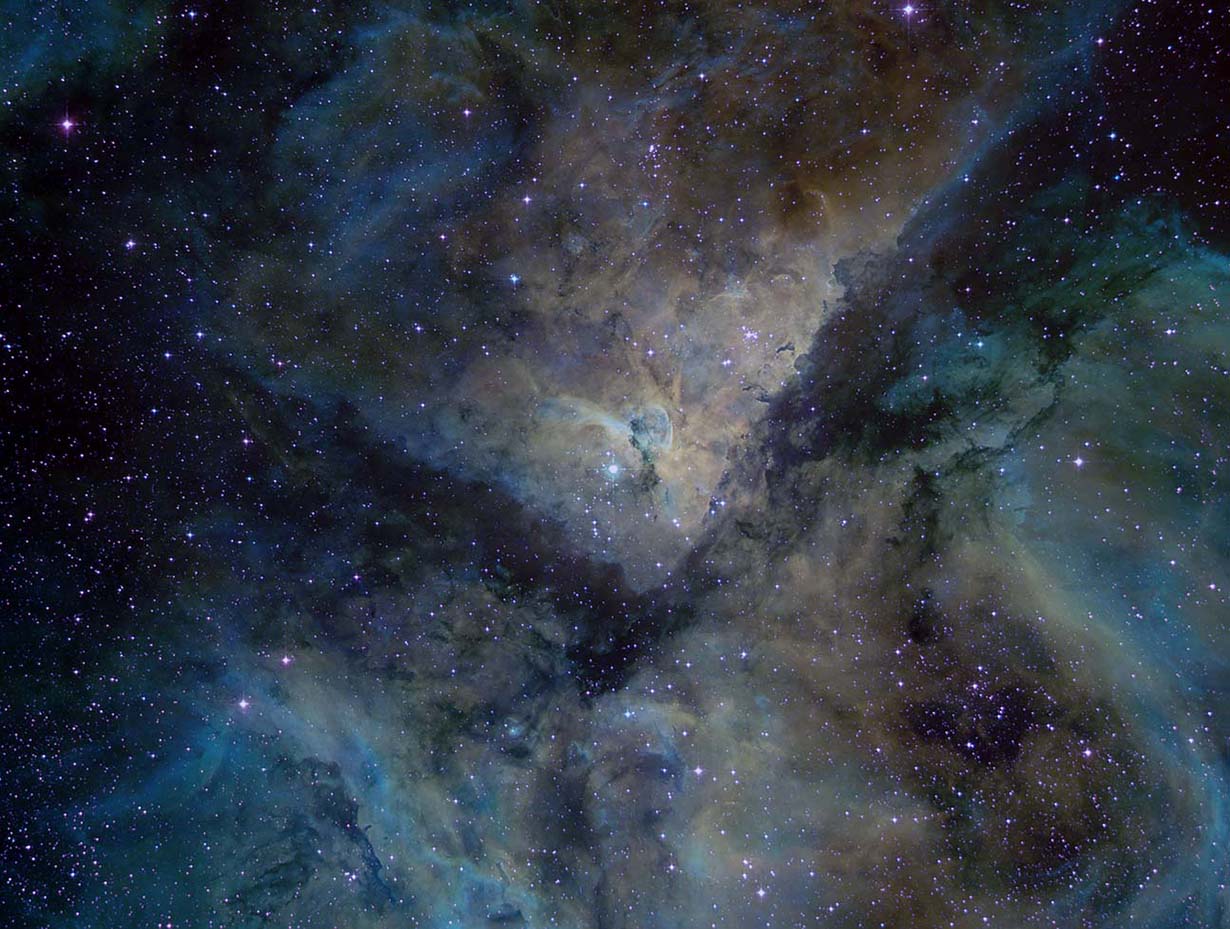 Eta Carinae Nebula in narrowband
Imaged from Melbourne, Australia (15 km from CBD). 15 hours total.
CCDStack2 was used to calibrate, register, normalize, perform data rejection, and final stacking. Final combining of the data to false colour was performed in Photoshop 6.
The SII data was mapped to the red channel, Ha to green, and OIII mapped to the blue channel.
Image details:
12 X 25 min in SII 8nm
13 X 25 min in Ha 7 nm
13 X 25 min in OIII 8.5 nm
Gear:
Vixen R200SS with comma corrector (f4 8 inch newt) – stock focuser
Astro-Physics AP900 mount.
First generation ST-8300 mono running at -15C
Baader Narrowband Filters: SII 8nm, H-alpha 7 nm, and OIII 8.5nm
Terry
Mike Wiles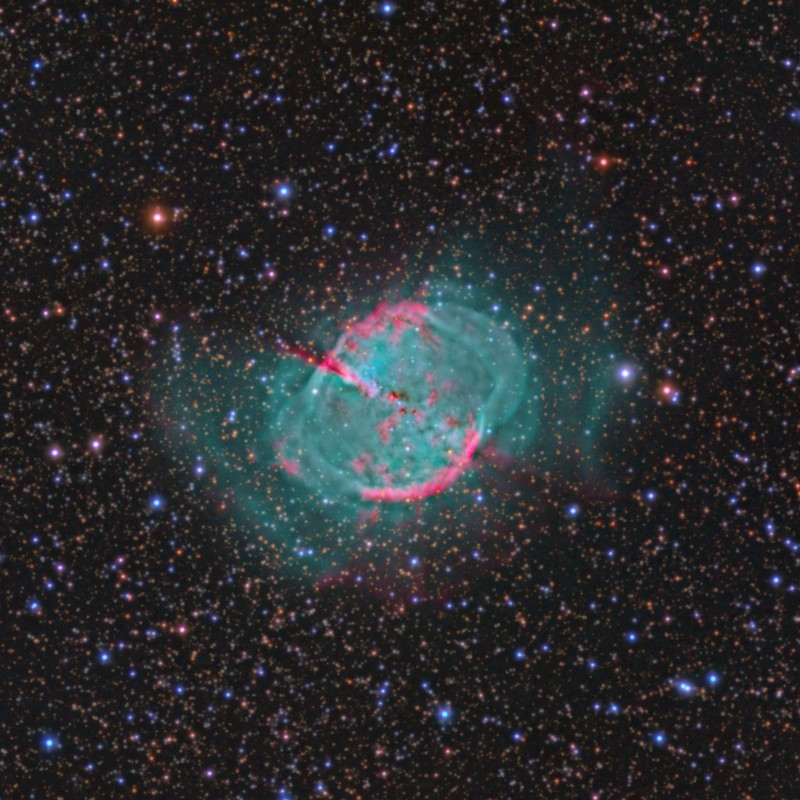 M27 - HO-RGB
Dates:
April 2nd, 2013 through May 12th, 2013
Location:
Benson, Arizona
Telescope:
Explore Scientific ED152CF Refractor - 152mm f/8 Carbon Fiber Triplet
Mount:
Astro-Physics AP900GTO CP3
Camera:
SBIG ST-8300m and SBIG FW8-8300 filter wheel
Guiding:
SBIG ST-i Mono and SBIG OAG-8300 off-axis guider
Exposure:
30 hours
HAlpha - 12 x 60 minutes
OIII - 10 x 60 minutes
RGB - 8 x 20 minutes (2x2 binning)
Capture:
CCD AutoPilot v5, CCDSoft v5, The SkyX Professional
Calibration & Processing:
PixInsight 1.8 RC7
Larger image can be seen at
Astrobin
SGT500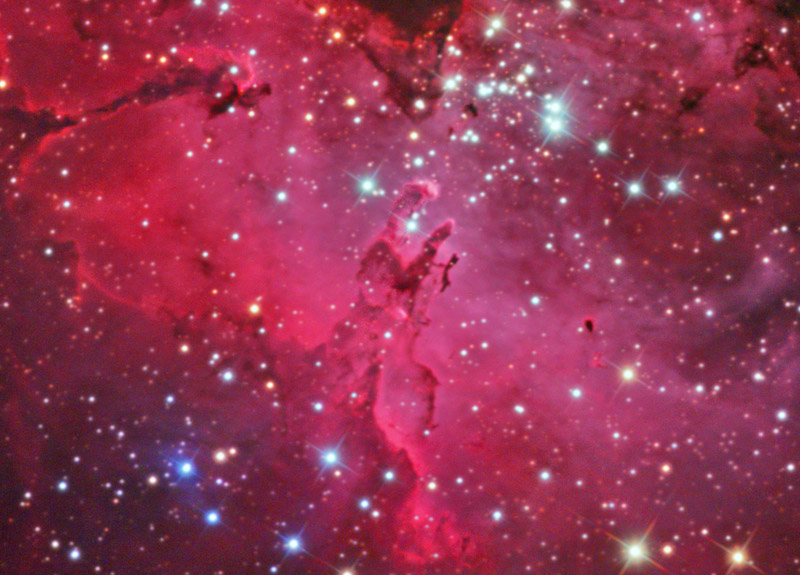 Messier 16
Date: 05/07/2013
Location: Cheifland Astronomy Village, Fl
Telescope : Astrotech 8"RC
Mount: Orion Atlas Eq-G
Camera: SBIG ST-8300M
Filters: Astrodon LRGB
Total Exposure: 3.7 Hours
Full size image:
Messier 16 - Eagle Nebula @ SgAstrophotography
zytrahus
The Virgo Cluster

Date: 05/11/2013

Location: Anza, CA

Telescope: Takahashi FSQ106EDX-III

Mount: Losmandy G11

Camera: Moravian Instruments G3-11000

Filters: Astrodon LRGB

Total Exposure: ~5 Hours

Full size image:

The Virgo Cluster @ Cooledpix.com

Please note that voting will conclude on June 8th at Midnight ET.

Many thanks to all who took part in the contest!

*

&nbsp