Who has brought us the best Milky Way? Vote for your favorite from the following entries:
JazzSky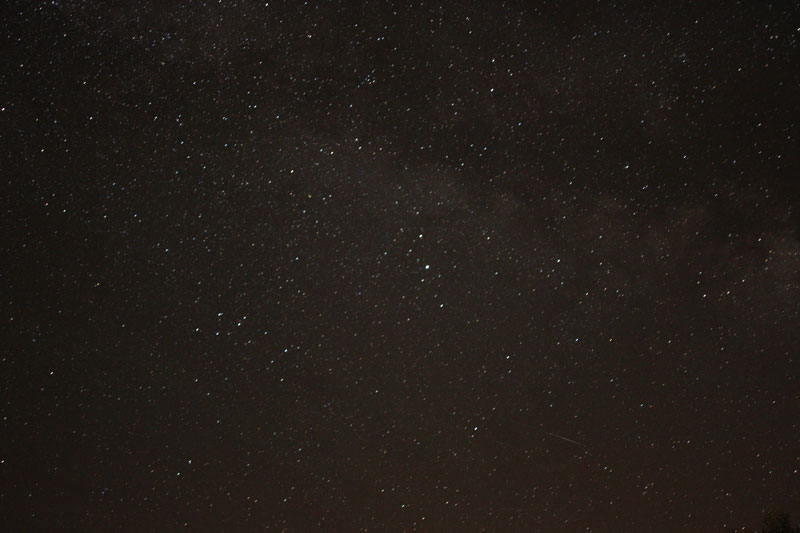 Canon T3i
24mm at F2.8
Tripod
May 6, 2013 2:20 PM, N
New Hampshire
30 Seconds at 1600 ISO
Includes Eta Aquarids meteor
willem123
Hi guys,
As you all know, the Milky Way Galaxy is a spiral galaxy and when you look at the 'Milky Way', you actually look in the direction of one or more of the spiral arms of the Milky Way Galaxy. The Sagittarius region, bottom left, is in the direction of the center, the bulge, of our galaxy.
5x270sec. subs and darks, Canon 10-22mm ultra wide angle lens, Modified Canon 1100D(T3), EQ6 Mount guided with Celestron Nexguide.
Location: Mokolo Dam Nature Reserve, South-Africa.
Larger version:
http://astrob.in/42210/
finderman2
Milky Way Over Cabana

by

liamobrien28

, on Flickr

Taken at

SPACE Lodge

Here is a shot I took recently on an astronomy trip to Chile:

Camera: Canon 650D

Lens: Kit 18-55, 18mm at F/4

Exposure: 35s

Post: Lightroom 4

*

&nbsp