We are very pleased and proud to present the June 2013 CCD Imaging Semi-Finalists in the Cloudy Nights Imaging/Sketching Contest.
alpal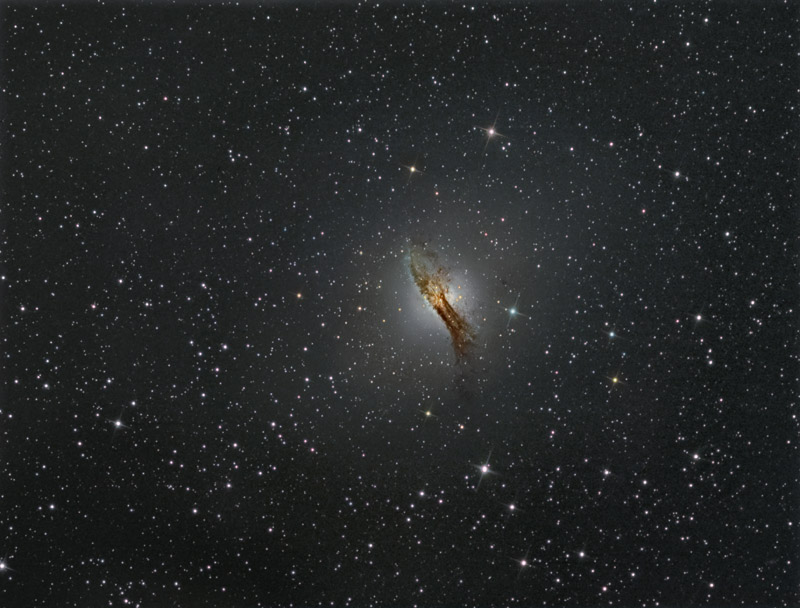 OK - since no one is entering I will put the full frame
from last month instead of a close up.
Centaurus A galaxy NGC 5128.
From Melbourne Australia outer suburb on May 9th at zenith.
Telescope: 8" f6 Newt.
Modified NEQ6 pro mount.
TS9 OAG with Lodestar guider & PHD guiding. Baader RCC.
12 frames at 10 minutes each - total integration time 2 hours, bin 1x1.
Darks & flats applied in DSS.
3 x 10 minutes each of LRGB with QHY9 mono camera at -30°C.
Gain 5% offset 100.
Used an Astronomik CLS-CCD 2" ALP filter in front of all filters.
120s frames each of RGB used for bright stars.
Processing with: DSS, Fits Liberator, PS CS5, Fitswork4.
3313 x 2517 pixels 4.3 MByte size here:
http://www.flickr.co...611627/sizes/o/
Mike Wiles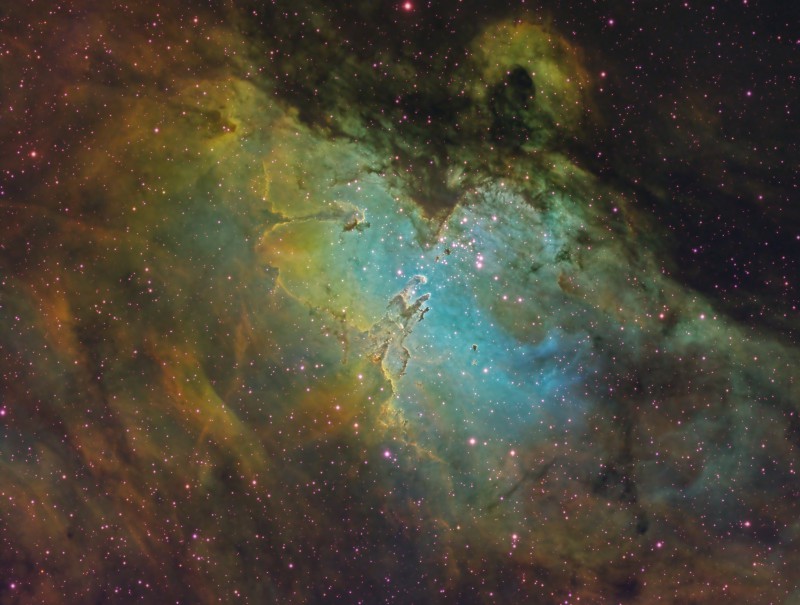 M16 - Hubble PaletteDates:

May 21st, 2013 to June 4th, 2013

Location:

Benson, Arizona

Telescope:

Explore Scientific ED152CF Refractor - 152mm f/8 Carbon Fiber Triplet

Mount:

Astro-Physics AP900GTO CP3

Camera:

SBIG ST-8300m and SBIG FW8-8300 filter wheel

Guiding:

SBIG ST-i Mono and SBIG OAG-8300 off-axis guider

Exposure:

37 hours

HAlpha - 13 x 60 minutes
OIII - 12 x 60 minutes
SII - 12 x 60 minutesCapture:

CCD AutoPilot v5, CCDSoft v5, The SkyX Professional

Calibration & Processing:

PixInsight 1.8 RC7

Larger version is at

Astrobin

Please note that voting will conclude on July 8th at Midnight ET.

Many thanks to all who took part in the contest!

*

&nbsp