Who has brought us the best M57? Vote for your favorite from the following entries:
p1taylor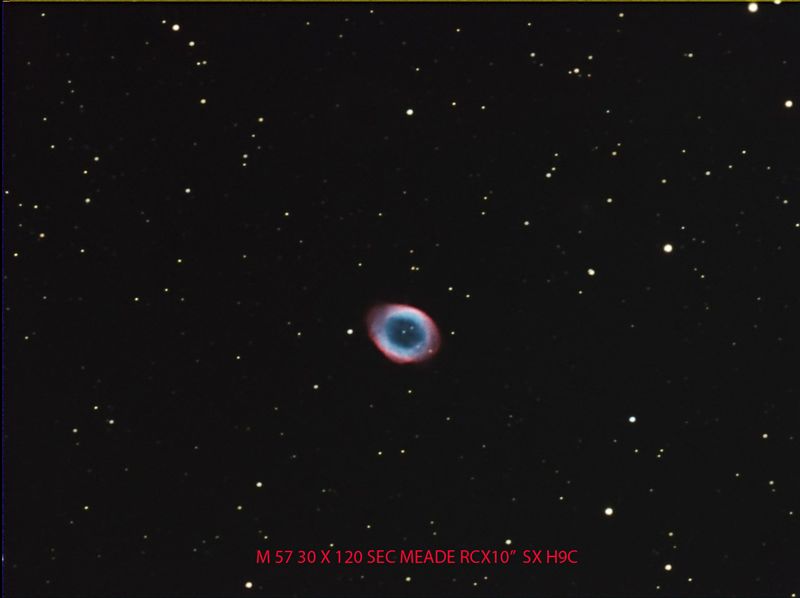 Hi All, M 57, 30 x 120 seconds, prosiest in Maxim, Photoshop.
peter
Derryk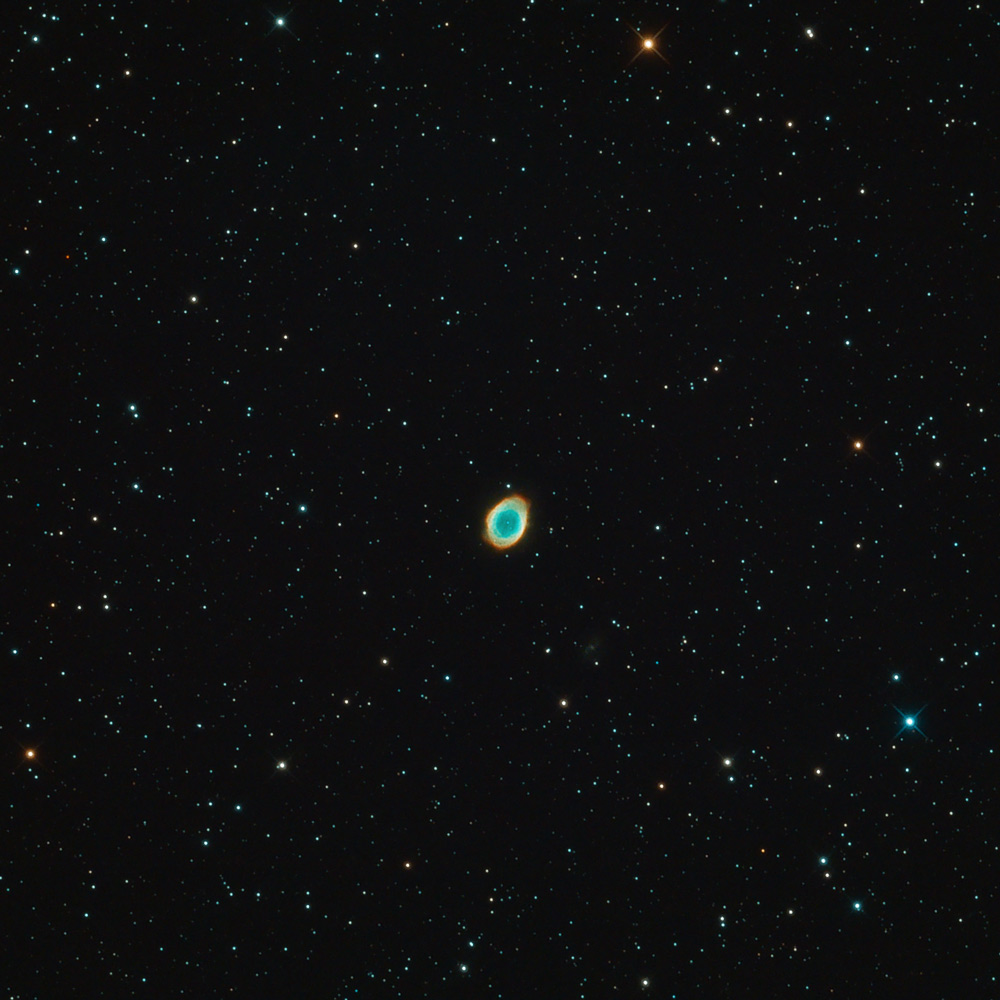 Here is my M57. Taken June 15, 2013.
Total Integration: 215 mins (3 hrs 35 mins)
Details, Equipment, & Software:
Telescope: Astro-Tech AT6RC w/ AT2FF (FL1370mm f/9)
Camera: Canon T3i (Full Spectrum, Gary Honis modified)
Filter: Astronomik CLS-CCD clip in
Mount: Orion Atlas EQ-G
Guide: Orion ST80 w/ SSAG
Capture: Backyard EOS (43x300s light / darks / flats / dark flats)
Stacking: Nebulosity 3
Final Processing: StarTools & Photoshop CS5
M57 - Ring Nebula
on Flickr
svtdoug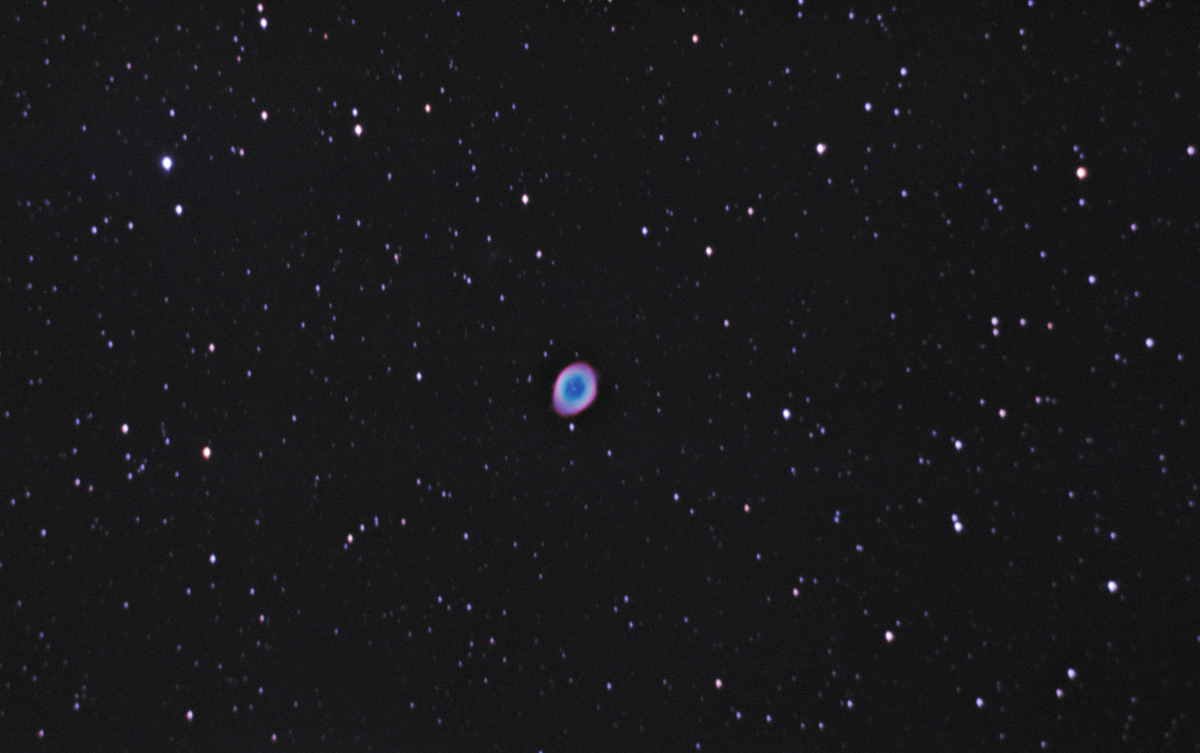 Here is my image of M57 - The Ring Nebula, taken June 5, 2013 at Pixieland Star Party in Goldendale, WA.
Imaging scope - C8 at 2000mm FL
Imaging camera - Canon XSi Modified
Mount - CGEM (self hypertuned)
Guiding - ST80 and SSAG
Capture - BYEOS
Stacked in DSS, processed in PS-CS3
Consists of 7 frames of 480 sec for total of 56min.
Darks, flats and Bias subtracted.
Wind was a challenge with the long FL.
rflinn68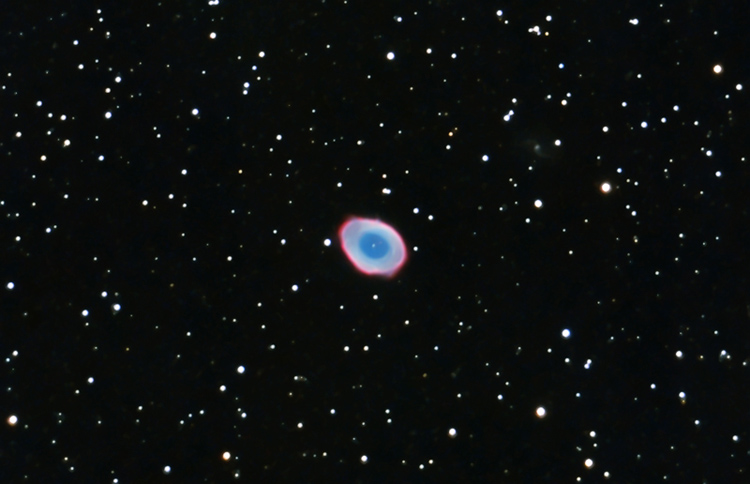 M57 from my backyard on June 6, 2013 in Hagarville, Arkansas. 22X300sec at ISO 800
Imaging scope: 10" Meade SCT at f/10
Imaging camera: Modified Canon T3
Guide scope: Orion ST80
Guide camera: Orion SSAG
Mount: CGEM DX
Captured with BackYardEOS, Stacked with DSS, processed with Photoshop CS3 and StarTools.
Ron (Lubbock)
M57 & IC 1296. Data acquired June 6, 9, and 10, 2013 from Crosby Co., TX.
Total Integration: 295 mins (4 hrs 55 mins)
Exposures: luminance 23 x 5 min.; RGB 4 x 15 min. each at -10 deg. C binned 2x2
Darks: 31 x 5 min. and 27 x 15 min.
Telescope: Celestron C8 operating at f/6.0 (1224 mm) with focal reducer.
Camera: Atik 383L+ mono with EFW2 filter wheel
Filters: Baader Planetarium LRGB
Mount: Celestron CGEM hypertuned
Guiding equipment: Orion SSAG and Stark Labs Ph.D. with Innovations Foresight ONAG
Capture: Artemis Capture
Stacking: Deep Sky Stacker
Processing: ImageJ, IRIS, and IrfanView
SergeC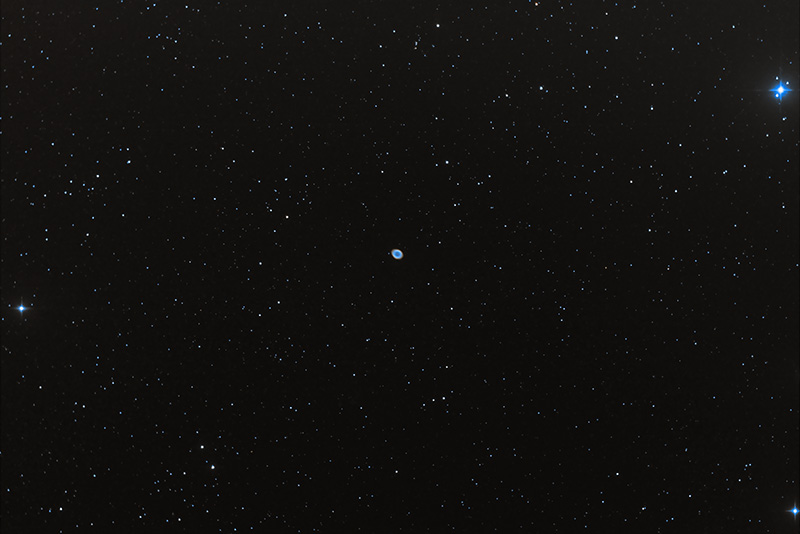 And now for a wide perspective ;-)
First light on my recently acquired AT8IN and CGEM
Managed to get 15X180s (45min) last night before the moon and the sky fog (FL in the summer - yech) ended the session.
Orion mini-guider+SSAG+PHD
Stock Canon T3
Baader MPCC-II with Orion SkyGlow Imaging filter
Capture: BYEOS
19 darks, 19 flats, 19 dark flats, ~60 bias
Process: Nebulosity 3 (stacking) and PS CS6
Full resolution available here:
https://dl.dropboxus...57-20130627.tif
Thanks for looking, and clear skies
David Ault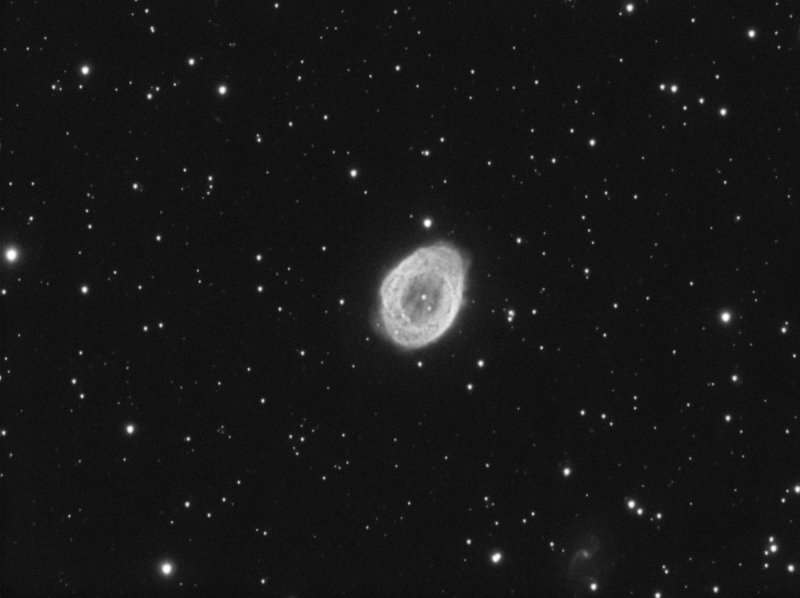 Here's my offering of M57

Telescope: Celestron EdgeHD 800

Camera: ATIK 314E w/ EFW2 filter wheel

Mount: Losmandy G11 w/ OPWB

Guiding: StarlightXpress Lodestar w/ ATIK OAG

Integration: 8x600s w/ Astrodon Luminance Filter

Calibration: 50 flats, 2k bias, no darks (bad pixel map)

Software: Sequence Generator Pro, PHD Guiding, PixInsight

Full version

here

:

Regards,

David Ault

*

&nbsp