Who has brought us the best NGC 7000/Caldwell 20, the North America nebula? Vote for your favorite from the following entries:
bouffetout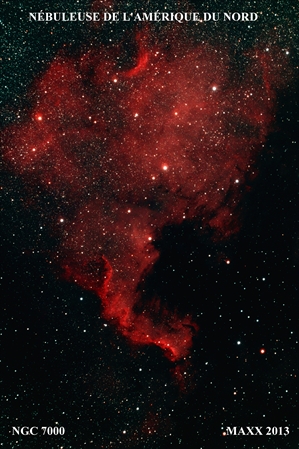 24 x 5 min. @ 1600iso 25xflats ,17xbias ,no darks ,Stellarvue SV80ST ,Canon T3 Baader mod., HEQ5 pro ,CLS clip-in filter ,Orion FF ,BackyardEOS and dithering , DSS ,Gimp.
Taken By Maxx Brodeur ,Granby ,Québec ,Canada , June 3 2013
http://i1355.photobu...raphy/versio...
rflinn68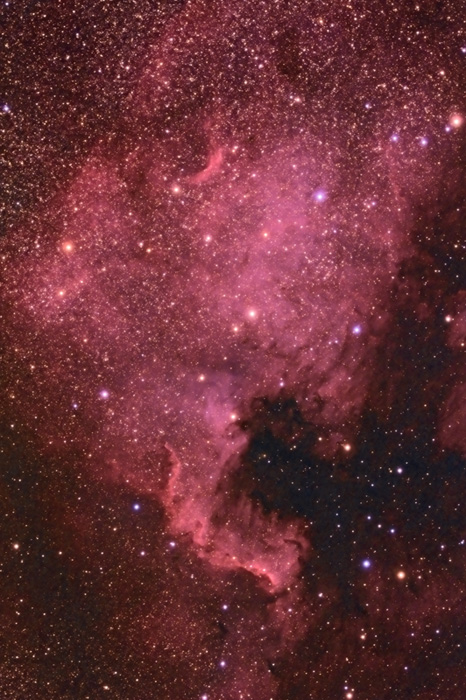 Here's my NGC 7000 from my backyard in Hagarville, Arkansas. This is 28X300sec at ISO 800 with 30 darks, 30 flats, and 20 bias.
Imaging scope: AT65EDQ
Imaging camera: Baader UV/IR Gary Honis modified Canon T3
Guiding: Orion ST80 with Orion SSAG with PHD
Mount: Celestron CGEM DX
Capture: BackYardEOS
Stacked with DeepSkyStacker and Processed with Photoshop CS3
Full resolution image can be seen
here
Gregk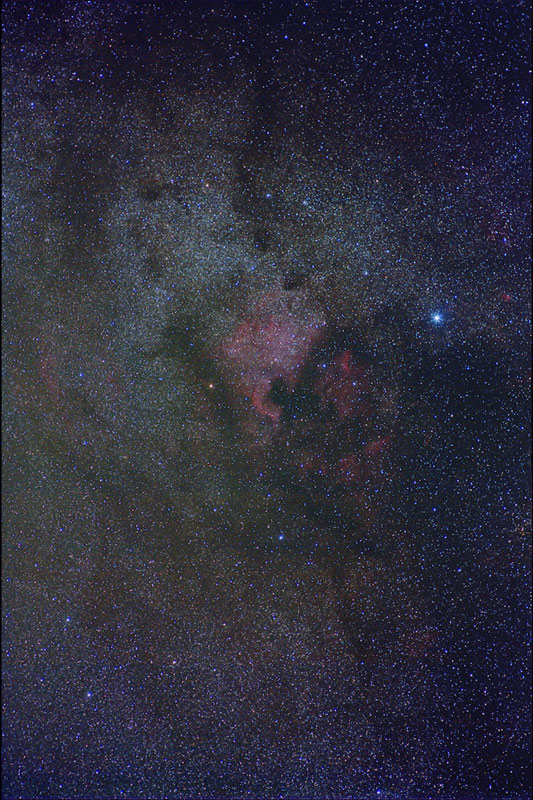 Here is my image from my back yard
85 mm Rokinon lens at f2.8
Modified Canon 450d
20 x 2 minutes
Captured on last new moon
Guided with PHD and WO 66mm apo
Orion Sirius mount
High Resolution
svtdoug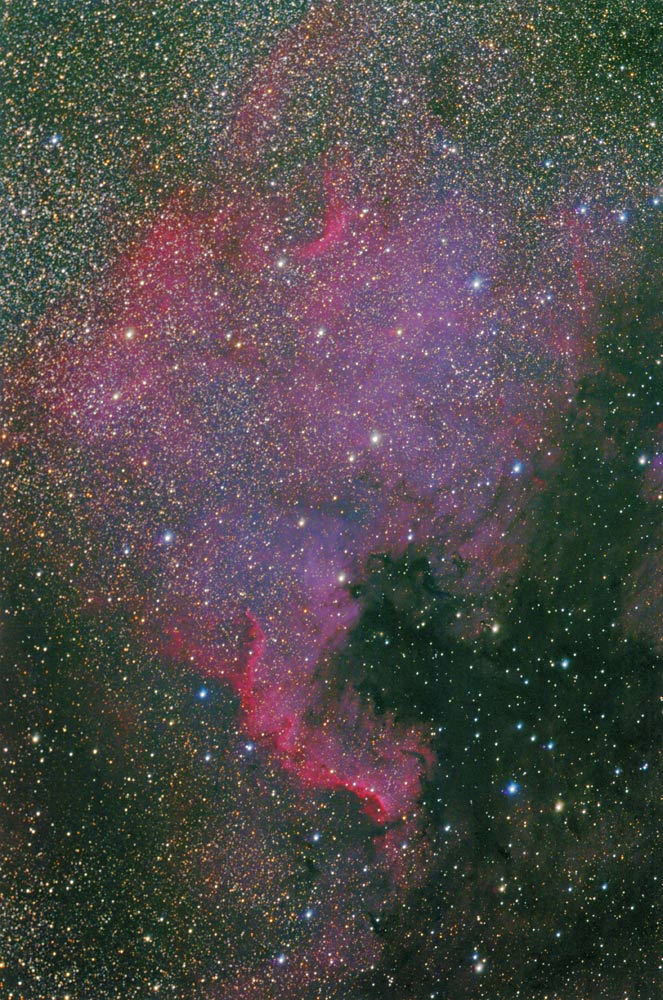 Here is my image of NGC 7000 from the Pixieland Goldendale (WA) Star Party on the night of June 7, 2013.

Imaging scope - AT65EDQ

Imaging camera - Canon XSi Modified

Mount - CGEM (self hypertuned)

Guiding - ST80 and SSAG

Capture - BYEOS

Stacked in DSS, processed in PS-CS3

Consists of 41 frames of 300 sec for total of 3hrs, 25min.

Darks, flats and Bias subtracted.

Higher resolution

here

*

&nbsp